June 29, 2012 8:56 a.m.
Numbers and speculation always float around in our heads. Finally, we satisfied our curiosity and stuck this Miata on the scales. We've since installed alloy wheels, so now it's lighter still. Those corner weights don't look great, though.
http://grassrootsmotorsports.com/project-cars/1991-mazda-miata2/what-does-it-actually-weigh/
June 29, 2012 9:08 a.m.
Corner weights might look better with a driver in the seat.
June 29, 2012 9:27 a.m.
What brand are those little ramps?
J
June 29, 2012 7:25 p.m.
Look like Race Ramps to me.
June 30, 2012 11:41 a.m.
We had our $2011 GRM Challenge Miata weighed at the 2011 event. It was gutted (pic below). No top, no window glass, Keith Tanner half dash, no A/C, no headlights, etc but turbo'd with a FMIC and Hard Dog roll bar. Here are the weights from the GRM scales.
No driver
LF - 530
RF - 489
LR - 454
RR - 475
1948 lbs.
With driver
LF - 590
RF - 499
LR - 517
RR - 503
2109 lbs.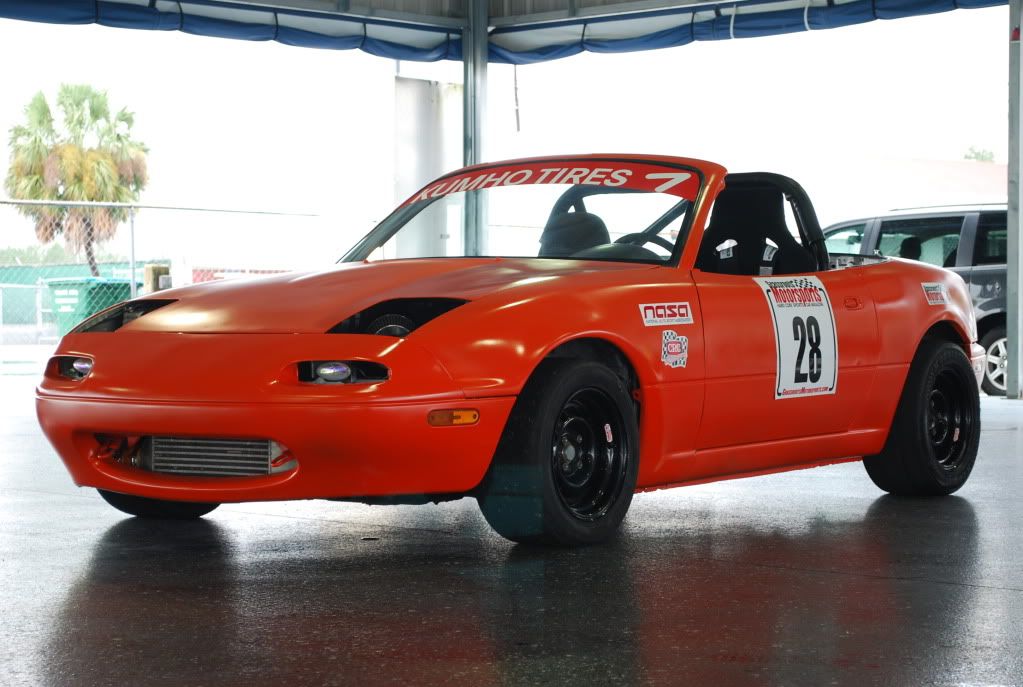 You'll need to log in to post.
Also on Grassroots Motorsports