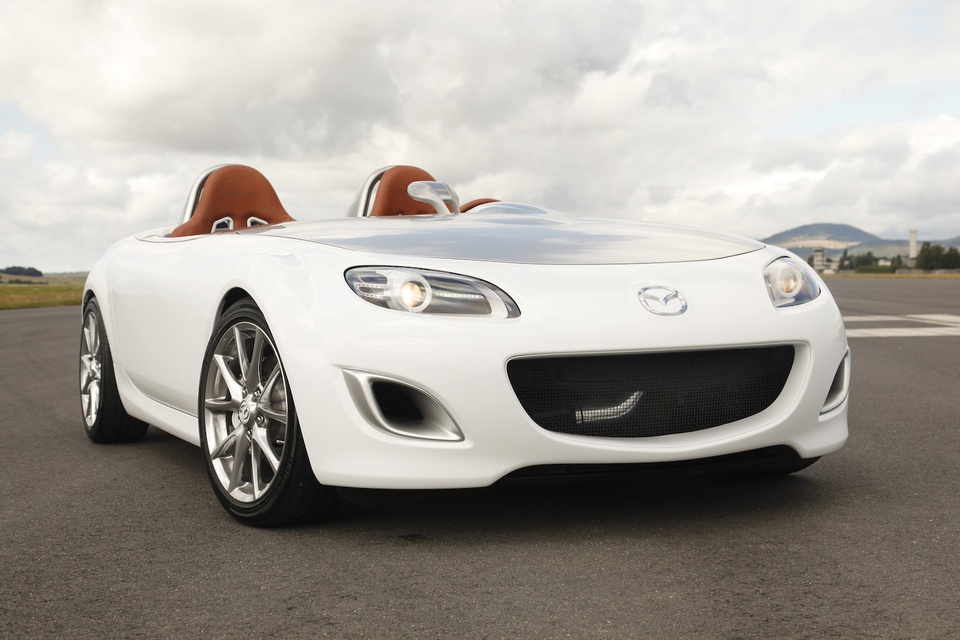 Stripping out the interior of a car to make it lighter isn't necessarily a new concept, but Mazda wanted to see just how far they could push that envelope with its NC-chassis MX-5.
Built in 2010 to celebrate 20 years of the MX-5, the MX-5 Superlight Version does without a windshield, a roof and just about every potential creature comfort. All of those weight savings brought the curb weight down to around 2200 pounds.
That's about 250 pounds lighter than a standard NC-chassis and nearly a hundred pounds lighter than a first-generation Miata.
No significant changes were made to the powerplant and drivetrain, as the Superlight came with the 125-horsepower, 1.8-liter MZR engine standard in European MX-5 mated to a production five-speed manual transmission.
Should more MX-5s come from the factory without a windshield?