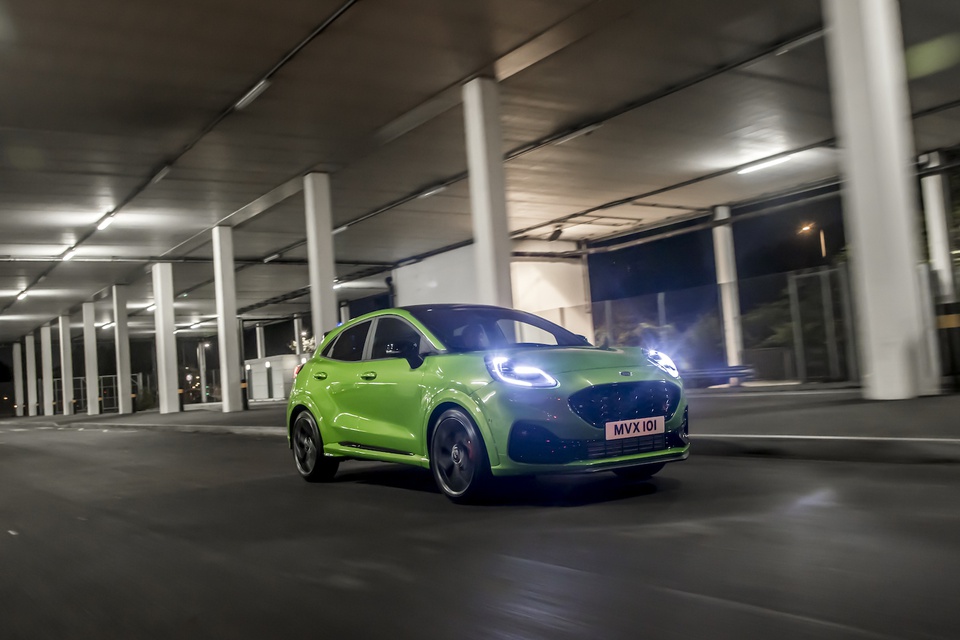 "Crossover" and "performance" don't usually go in the same sentence (unless, of course, it's part of a press kit brimming with buzz words), though that's the kind of language Ford is using to describe its Puma ST.
What exactly is the Puma? Well, it's essentially a Fiesta with a little bit more ride height—kind of like how the CX-30 is like a raised Mazda3 or the Honda HR-V is like a taller Fit—meaning that the Puma and the Fiesta share underpinnings and powertrains.
Thankfully, for Europe at least, that also means the Puma can be configured to a specification similar to that of the Fiesta ST, giving the world the Puma ST.
Like the Fiesta ST, the Puma ST is powered by a 1.5-liter, turbocharged four-cylinder engine rated for around 197 horsepower and 236 lb.-ft. of torque that can reach 60 mph from a standstill in under seven seconds. The only choice of transmission is a six-speed manual, and it even comes equipped with a limited-slip differential.
The only advantage the Puma has over the Fiesta? Roughly six more cubic-feet of cargo space behind the second row.
Is the Puma ST proof that CUVs can be just as sporty as, say, hot hatch, or is there not enough room in this world for performance-oriented crossovers?
Like what you're reading? We rely on your financial support. For as little as $3, you can support Grassroots Motorsports by becoming a Patron today.