You may recall it looking something like this: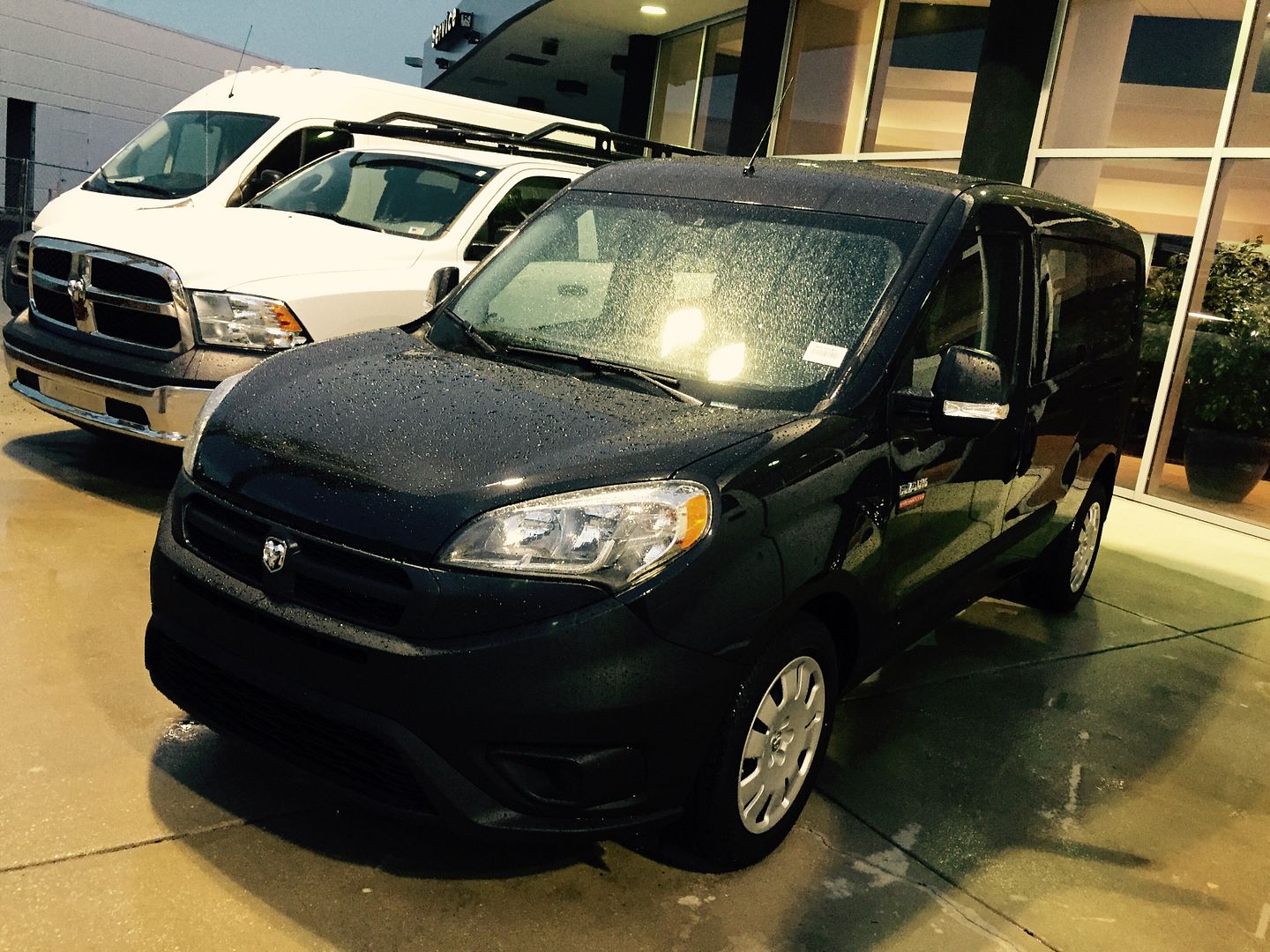 That was August 18, the day I picked it up. On August 21, I dropped it back off at the dealership to have them install a backup camera, as was part of our sales contract. Well, the installer busted the windshield removing the old mirror (backup camera has a mirror-mounted screen). Haven't seen the van since.
First service rep was a piece of crap. Tried to bullE36M3 me every time he talked to me. Actually, the first time I talked to him I realized after I'd gotten of the phone with him that he probably wasn't going to call me back like he said he would because he didn't actually take my name or number. Finally left me a "windshield has been shipped. We have a tracking number" message, which was crap because it never showed.
On to sales rep 2. She's extremely nice and good on the communication, but still getting nowhere. Now, this whole time I was mostly patient because I was traveling a lot and didn't need the van. After 10 days I finally got them to give me a loaner (Fiat 500X) which my wife has been driving since she has the longer commute.
So now I'm back from all my travel and could really use a van. I know where one is (I even have a key for it), but it's got a busted windshield. Latest answer I got from service rep was "Hey! So we got approval from Chrysler to get the windshield from another dealer on the west coast ... Checking today sometime to see if it has been shipped " That was last Thursday. Today when I messaged for an update I get "Parts manager is waiting to talk to Chrysler and the other dealer... I'm sorry I don't have a better answer." Which is not really a concrete path to a solution.
So at this point my first payment is due on Friday. Can't say that I'll be too happy about making it with no van in my driveway, but I don't want to hurt my credit. I contacted the service rep after that last non-answer and told her I wanted a real solution in place by Friday. Confirmed windshield, find me a replacement vehicle or tear up this contract and let me start over somewhere else.
I figure I have a rock solid position at this point. Florida Lemon Law only specifies that a vehicle needs to be out of service for 15 consecutive days to be eligible. This is not technically a manufacturer defect, but is a defect caused by the manufacturer's agent, which is also mentioned in the law.
Anything else I'm missing here that I should be doing? Ultimately I just want the damn van that I bought.