Oh I know people will yell at me for not soldering, but if I wanted it to be 'correct' or 'pretty' I would have rewired the whole harness (which given the state of the wiring will most likely happen anyway inside 5 years if I keep it that long).
This came about because the PO put a higher amp fuse off the first position for the + to an aftermarket stereo and melted the fuse block. I tried cleaning it but it would barely hold the fuse in place and there were a lot of intermittent problems, plus most of the spades had degraded badly. I decided to clip, crimp, and re-spade the wires and redo the fuse block to a more modern ATO.
Here's the before:
Notice that red wire with the inline fuse plug sticking out the back? Yeah, that was connected to the melted fuse, and here's the problem:
Here are a bunch of the other burned up wires: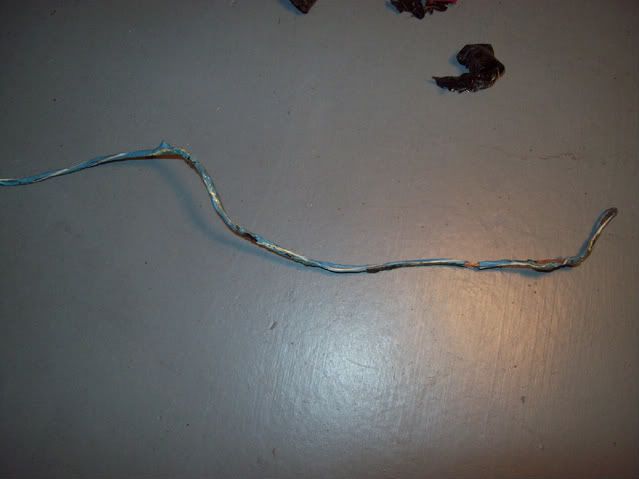 Here was the awesome power lines to the ignition coil:
Here's the wire to the electric choke on the carb (doesn't show how badly the line was exposed.) Not to mention all the other loose everything under the hood:
Oh yeah, here's the new fuse block:
Here's the after:
Lettered side of the stock fuse box equivalent of the new one (butt connected wires together):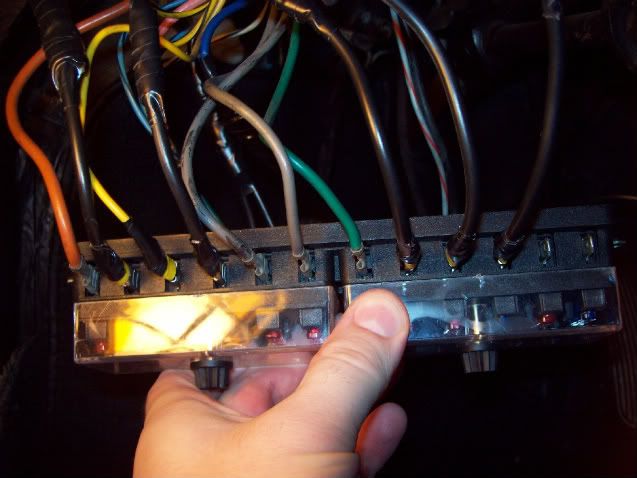 Numbered side of the stock fuse box equivalent of the new one (side with all the pig tails, the black wires are 10 ga, the green are 14 ga for the one white/black wire which is all alone on that side of the fuse):
Finally, I know the debate between crimping and soldering will go on long after I'm dead, and I'm younger than my car, but I did it all with crimping. And I know people complain about the crimpers I used as 'junk', but they worked just fine for me, in fact I will detail all the items needed to do this fix:
Fuse Block & Fuses: (1) 12 position ATO fuse block from Wirthco: (9) 10 Amp fuses (1) 15 Amp fuse
Electrical Connectors and Wire: (1) roll of electrical tape (20) 10-12 ga female spade connectors (5-10) 10-12 ga butt connectors (10) 8 ga butt connectors (10') 10 ga wire (1') 14 ga wire
Tools: Wire cutters Scissors Wire stripper/crimper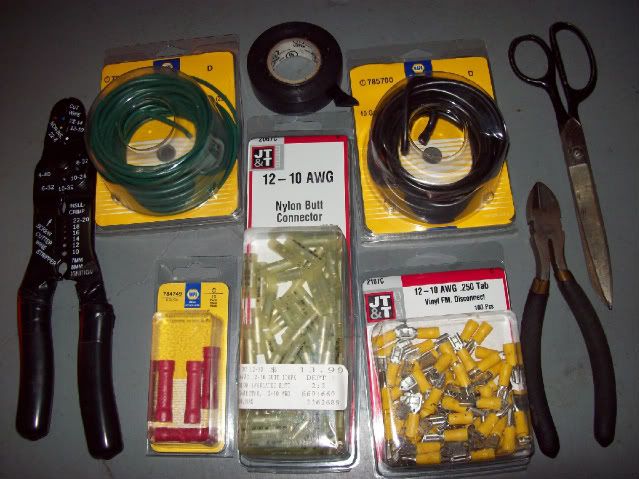 Total time to 'do the deed' was under 2 hours and very simple, I just had the door open sitting on a little creeper stool with the fuse block hanging loose.
I tested everything, and everything works, noticed the lights are a helluva lot brighter on low and high beam, wipers are still slow (gunked up, needs full dis-assembly), blinkers are slow, need to do the relay fix, starter turns over, ignition coil fires, fuel pump runs, radiator fan runs, interior blower fan runs, all position switches work, yeah haw!