For anyone who read THIS thread, you know I picked up a Saab 99.
It was going to be crushed so I figured I should save it from that horrible fate and try to do something with it. I'm not sure what will become of it yet but it should be a fun project. I have always wanted one so I couldn't really pass it up.
It is a 74 (late 73 production) Saab 99 EMS. It became an ITB car in 91 and is pretty much stripped by now. The clutch slave was leaking on track and the driver killed the transmission. The PO put a 900 5-speed in it but never got it back together.
Pictures:
Somewhat complete Carlsson kit for 900, I'm still looking for the arches, the PO said they were in one of the (many) boxes of parts.
The car: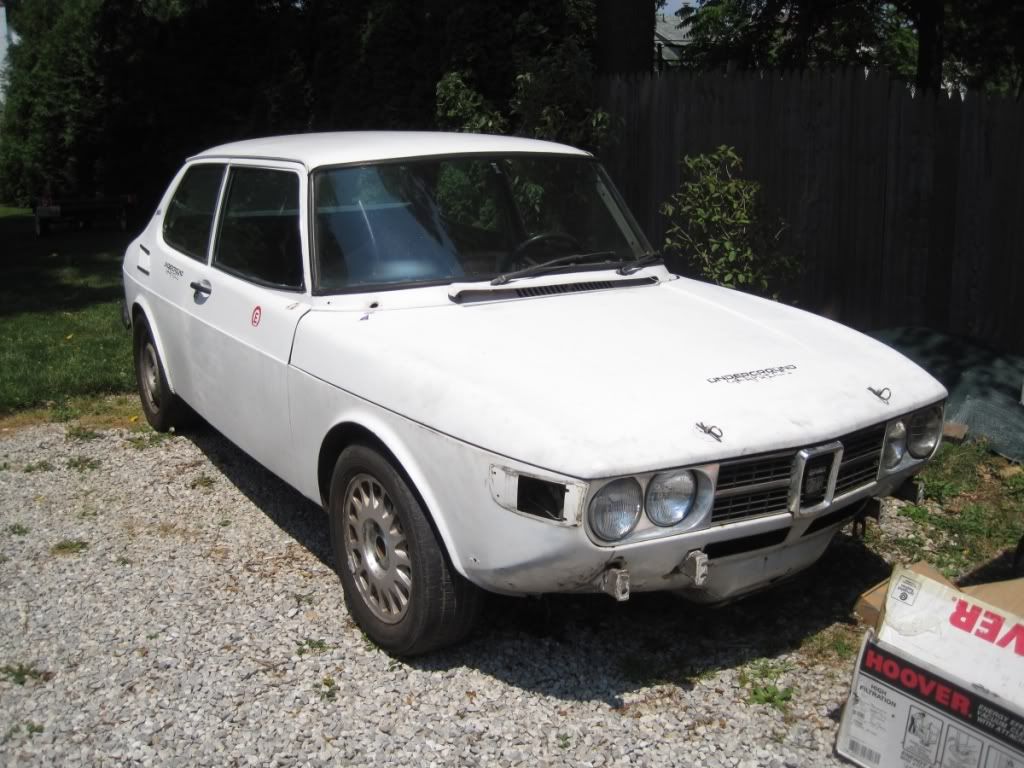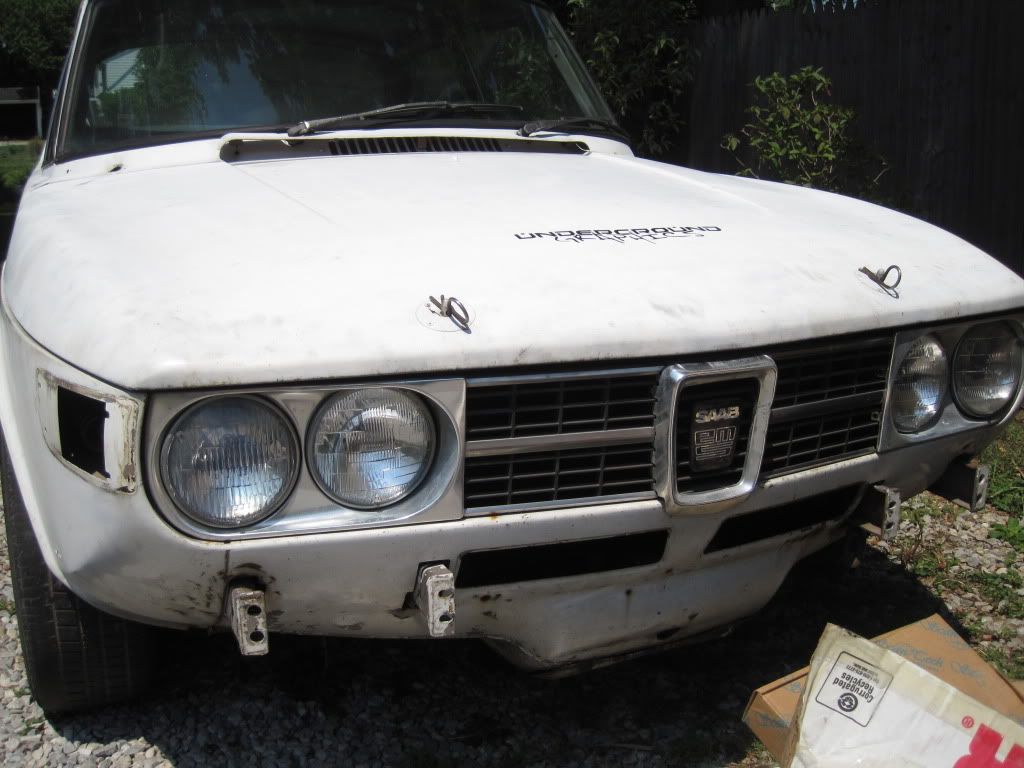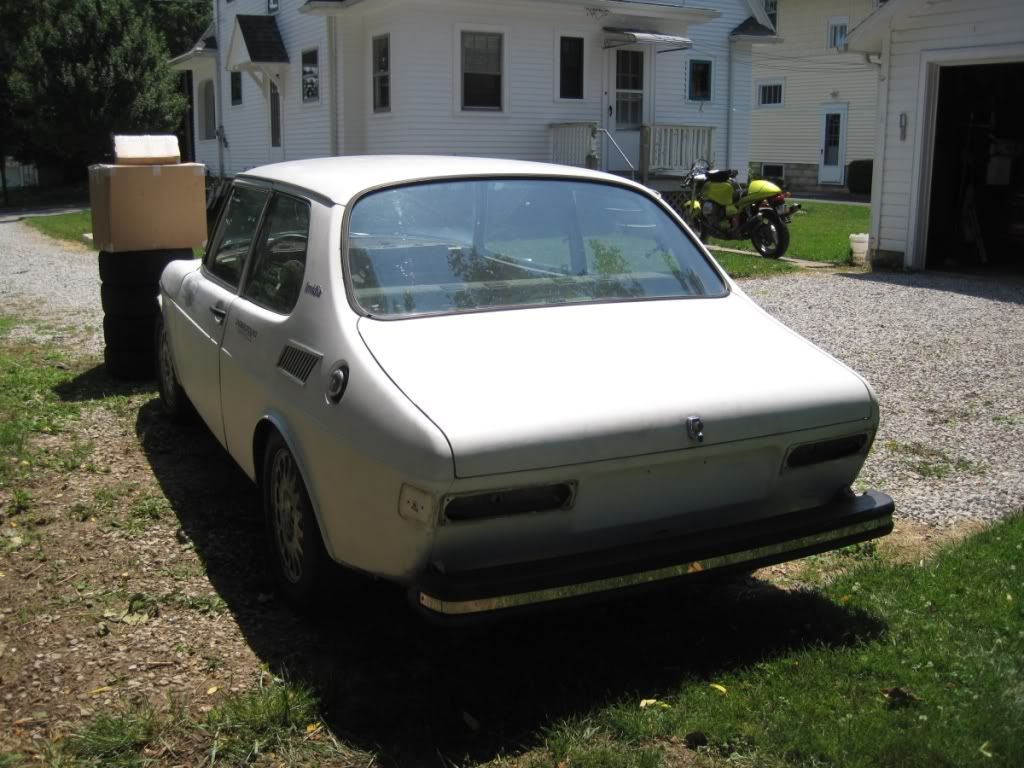 The rust:
Interior full of parts: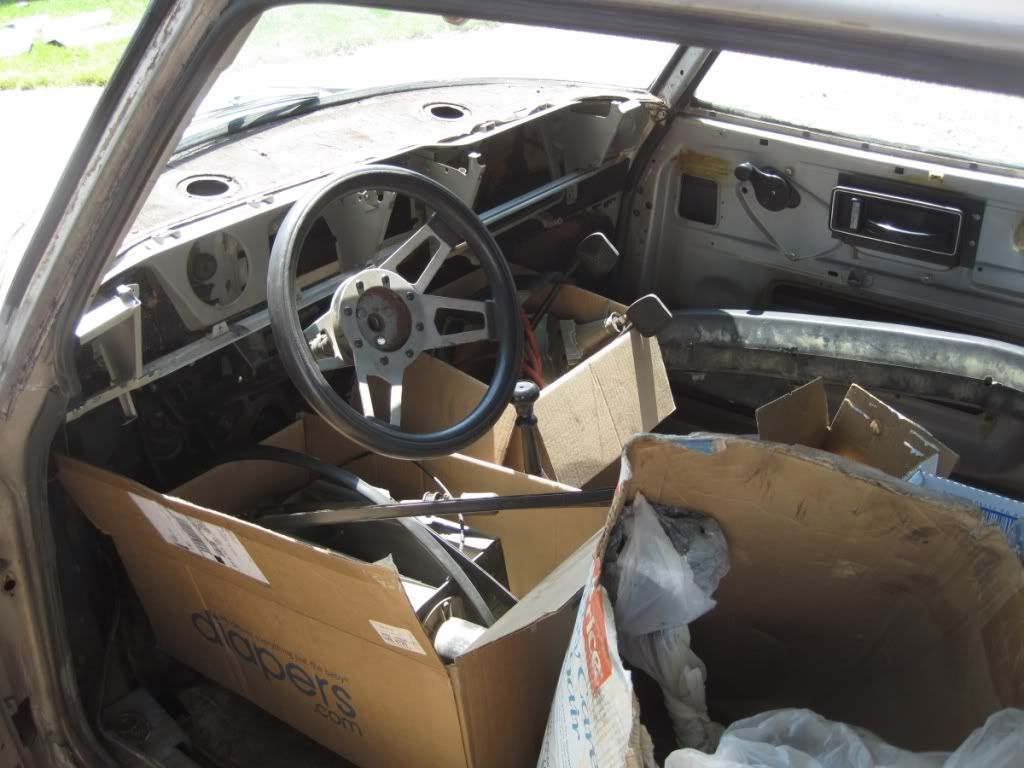 This side looks pretty good: