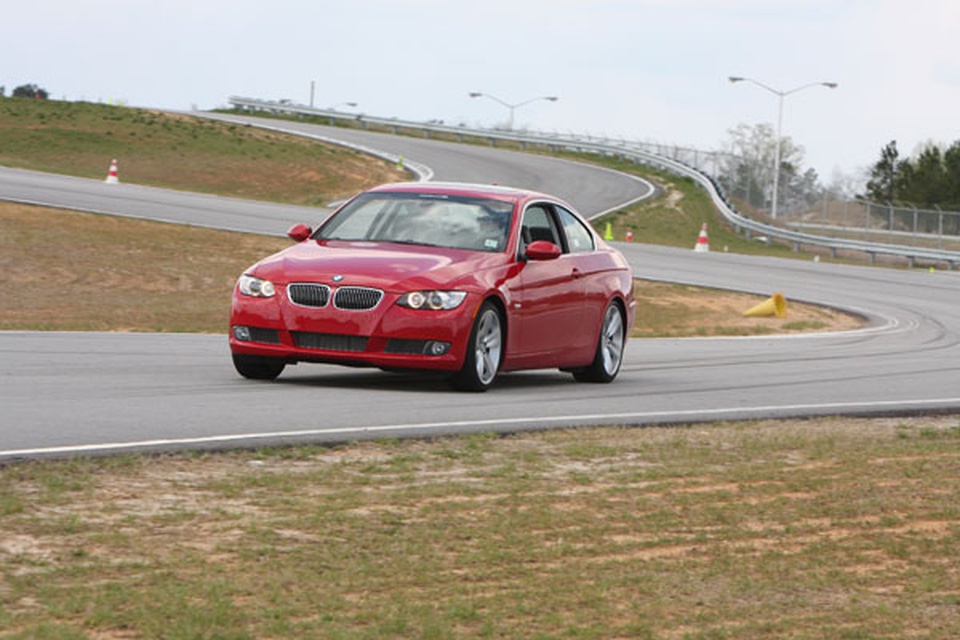 Our BMW 335i has been with us for six months. We now have 7673 trouble-free (except for the aforementioned rear view mirror problem) miles on the car and we feel that our baselining phase is complete. Our most recent adventure at the track was part of last month's feature story comparing the M3, the new 1 Series and our 335i.
Quite honestly, comparing our car with the light weight of the 1 Series and the incredible chassis and powertrain of the M3 left us nervous. Would we still be in love with our 335i after directly comparing it with these two machines? Surprisingly, as our story pointed out, the 335i has nearly the power of the M3 and a bit more room and stability than the 1 Series. We are still very happy with our choice.
From here we will enter the modification phase of this project. In the next few months, as we continue to clear a few more project car responsibilities from our plate, we will do an exhaust system comparison test on the 335i and make a few other mods in search of M3-level performance. From there, we will make some chassis and brake tweaks to see if we can make this nearly perfect BMW even better.