Fairly uneventful, "bring a trailer" style adventure yesterday.
This thing had been listed on Craigslist and Facebook for 2+ months, I found it soon after it was originally listed in one of my usual obscure car searches, even had a friend send me a link to it at some point. It haunted me for a while, I tried to get my dad to buy it, but he declined. SWMBO is usually up for an adventure, and amenable to my orphan car affliction, so it didn't take much convincing to get her on board with hooking up the trailer (just in case) and at least going to look at it. It helped that it was really cheap too.
So, we were there, the car was there, we had a trailer, the seller was willing to come down a little off of his already low price, it was inevitable really.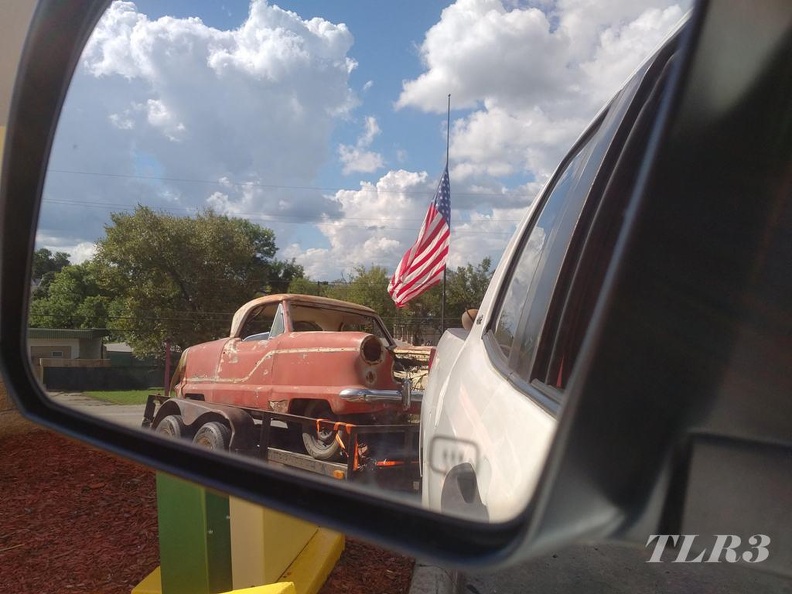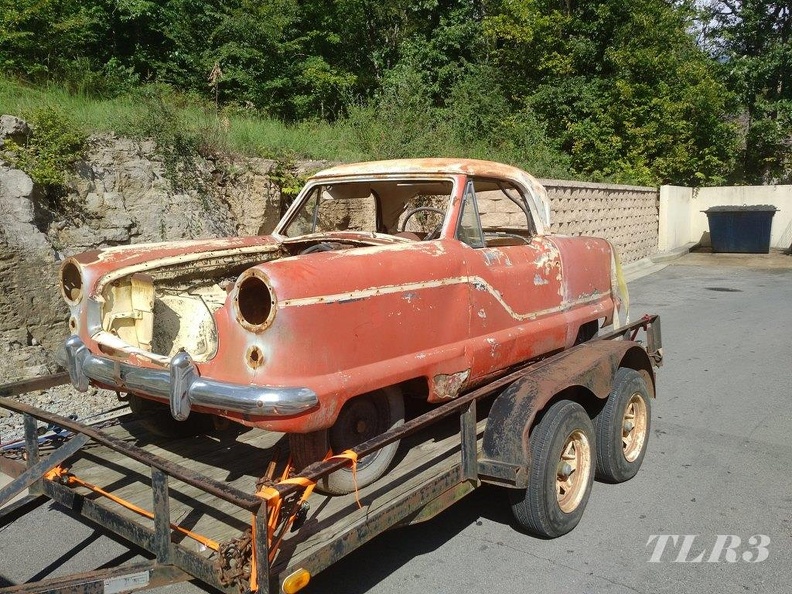 SWMBO approves! She's 5' 1-1/4" tall (she'd demand I include that 1/4") this thing is tiny!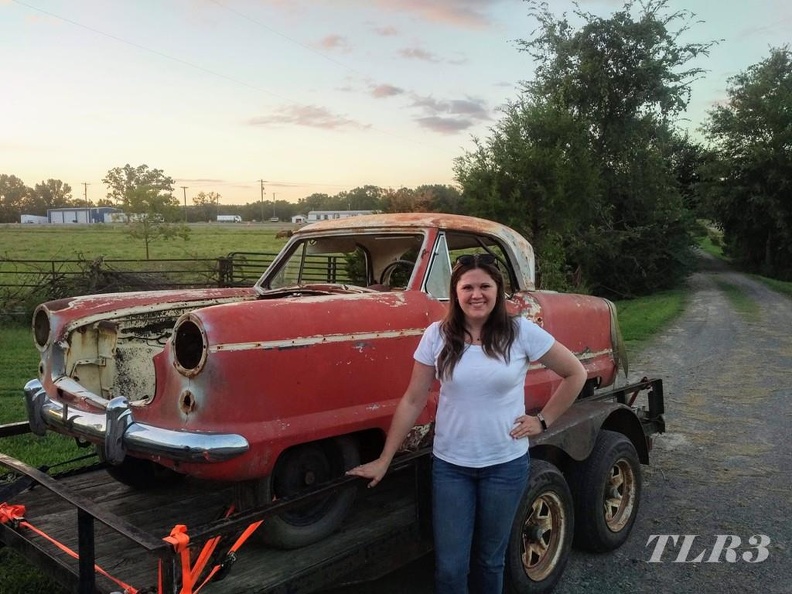 Yesterday's haul included what you see in the pictures, basically a rolling shell, that needs a lot of TLC, i.e. the floors are Swiss cheese, one of the rear spring hangers has broken through the trunk floor, rocker panels need replaced, rear valance is basically rusted away, plus various dents, scratches, at least 2 previous paint jobs, and bondoed over rust. So it's basically perfect!
I allegedly got almost all of the parts, and then some to put it all back together, only things I know I'm missing are the radiator, and spare tire mount. I got 2 hoods, 2 deck lids, 2 transmissions, all the window glass (in perfect condition), all the trim, lenses, seat frames, etc., and an allegedly, freshly rebuilt BMC B-series engine.
I've wanted one of these things for a long time, but wanted one I wouldn't feel bad about hacking up and "resto-modding," I believe this one will do nicely.
The seller, and title both claim this is '58 Nash Metropolitan, but based on my nascent understanding, it's actually a '59+ since it has a deck lid, glove box door, and window vents.
Look forward to a Nash Metropolitan build thread in the next 3-15 years.