So, I got this crazy idea for my challenge car. It would be a lot of work, but 'going big or going home' is usually how my car projects work out, and this is turning out to be no different.
The idea is this:
Cut away a significant portion of the body panels.
Cut away some of the unibody.
Replace where necessary with steel tube. Basically try to make a 'Luxo-cet' or an 'Exo-yacht'.
Pic of idea (PAD):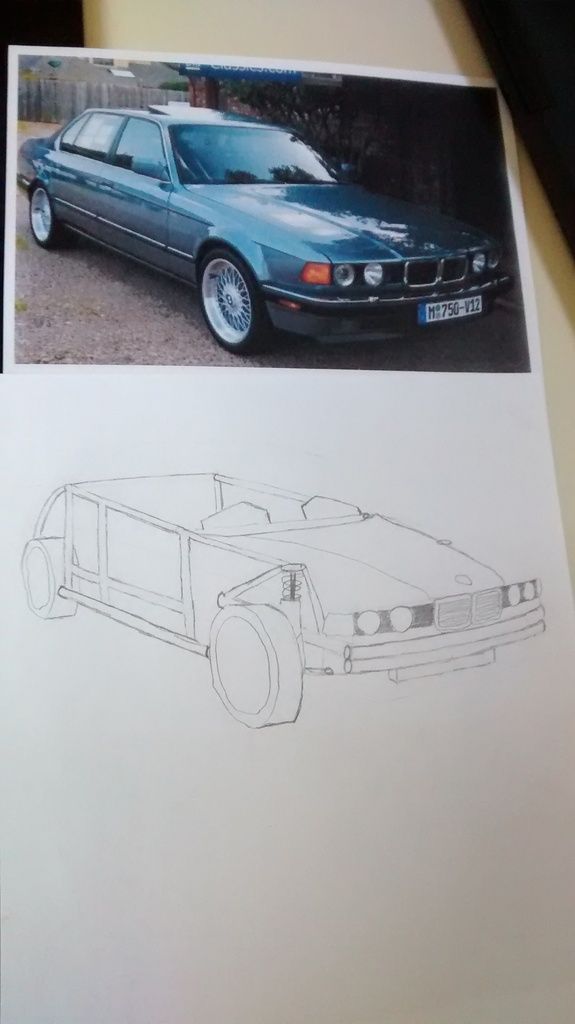 So, the question is: Round tube or Square tube?
I know round tube is easier to cut and shape (joints between tubes are much easier, mainly, and cue the jokes), but strength for strength, it is heavier. Is cost about the same between square and DOM? I would probably stay away from ERW or whatever.
I also have never built a cage or locost or exo car before, so my fab skills are currently low-ish. I have welded up a fully custom exhaust with straight tubes and mandrel bends, but this would be more intricate I imagine. Part of me wanting to do this is to learn though, that is a big part of the draw.