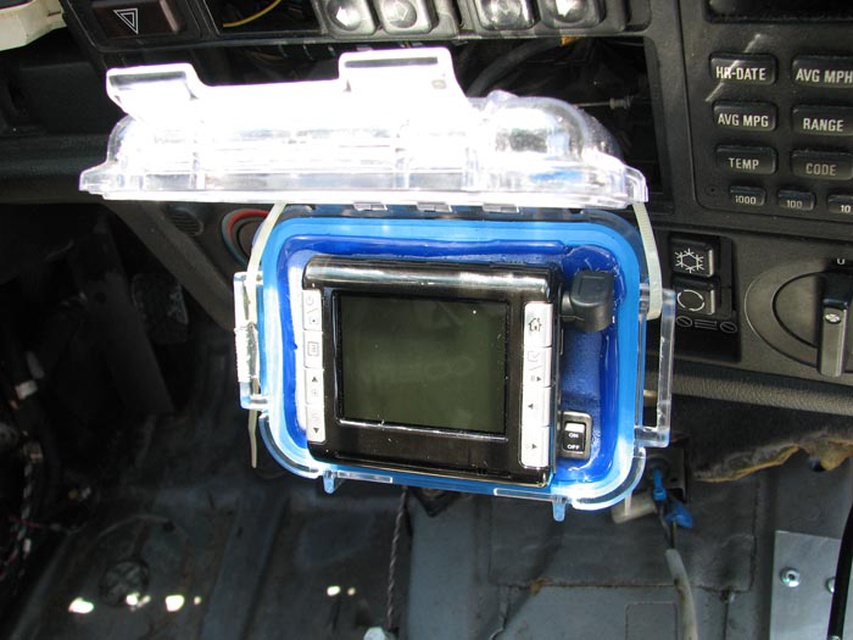 To gather some footage of our Spec E30 races at Roebling Road, we hooked up an Edge Cameras EdgeCam1100. The EdgeCam1100 retails for $670 and comes with a powered lipstick camera, a small digital recorder with a screen, a mount, a weatherproof plastic case containing rechargeable batteries to power the camera, a 1GB SD card and all the necessary chargers and cables.
It's important to note that the camera and the recorder each run on their own battery supplies, and both must be charged up prior to recording. The camera itself seemed to have more battery life than the small lithium-ion pack in the recorder, but with 1GB of storage we only had 50-odd minutes to record anyway.
On day one we mounted the camera in our usual place on the roll cage's harness bar on the passenger side. Unfortunately, the the cable coming out the back of the lipstick camera prevented us from using our normal mount. The Edge mount that came with the kit functioned just fine, but it put the camera at a lower point than usual, making its point of view too low in the car. Also, the camera's automatic iris seemed to favor balancing its aperture for the interior of the car, leaving the view out the window a bit blown out.
Our lesson learned, we relocated the camera to the right A-pillar for day two. It now had a view out the windshield over the hood, which worked much better visually. We never managed to get good sound out of the setup; it always recorded at a very low level, and the footage was blown out when the camera was near the window.
The EdgeCam1100 recorded at a resolution of 720x480 at 30 frames per second—that's fairly good quality and very smooth for racing. The system records to ASF format, which worked fine on our home PC but made our Macs at work very cranky.
Enjoy our highlight reel from the Sunday race.