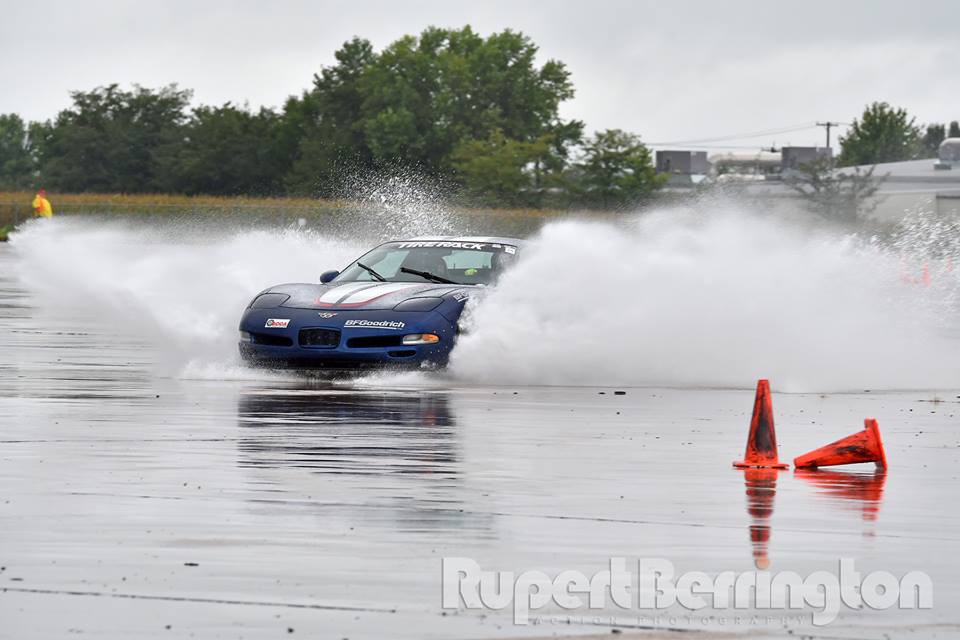 The GRM crew just spent a week in Lincoln, Nebraska, for the Tire Rack SCCA Solo Nationals, and we achieved our three big goals: push ourselves to new limits, see good friends and, as the SCCA hashtag goes, #havefunwithcars.
Just some of the big stories:
Rain: All of it. Heavy rains arrived Tuesday, the first day of competition. Near-zero visibility, limited traction and soaked feet defined the day. Want to know how Andy Hollis stood atop Tuesday's Super Stock leader board? Read his wet weather tire test.
Team GRM: J.G. Pasterjak drove our Corvette Z06 project. He ran on Tuesday and Wednesday. Look for an update on that outing very soon.
Randy Pobst: Thirty-five years ago Randy Pobst started autocrossing, using the sport as a launchpad to a long, successful road racing career. After decades away from the Solo Nationals, Pobst returned, co-driving Geoff Zimmer's Volkswagen Rabbit. Despite cones and a DNF, Pobst still took the F Street Prepared title by nearly a second and a half.
Amazing Cars: Solo Nationals are defined by three things: close competition, cool people and amazing builds. Check out an archive of our videos from the event here.
More Coming Soon: We're filing this just as we're rolling out of Lincoln. Look for more updates over the next few days. To see what we posted in real time, check out our Facebook page.