As a direct result of this: http://grassrootsmotorsports.com/forum/grm/help-my-brother-for-i-am-his-keeper-and-his-merced/90687/page1/ happening to this: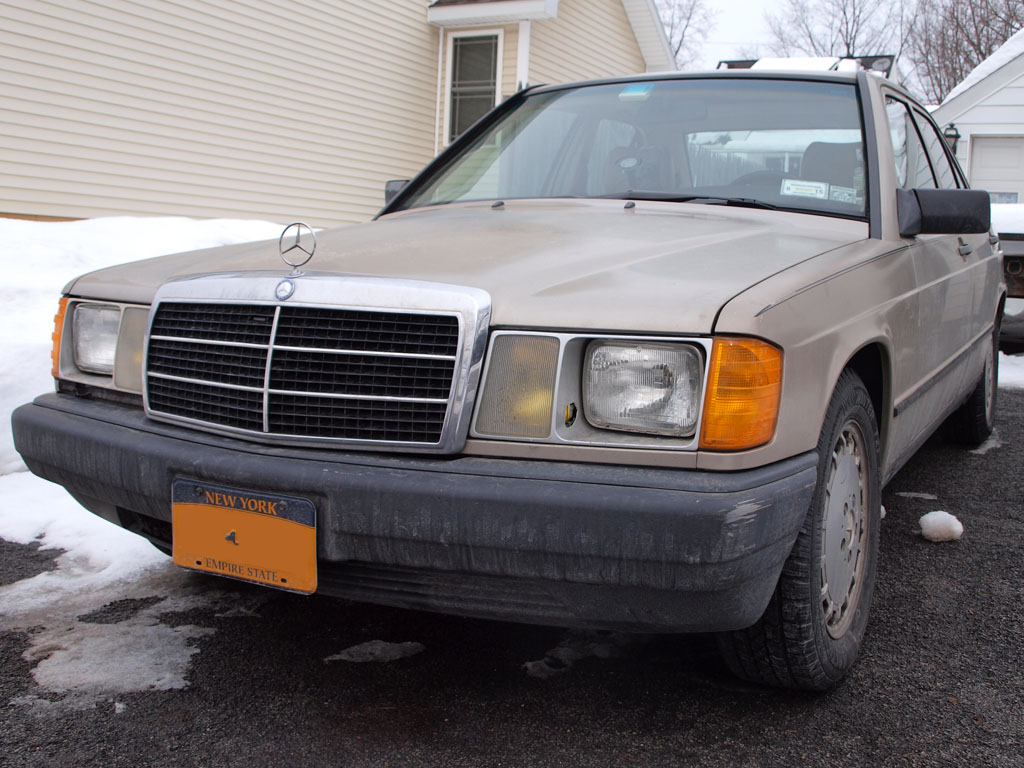 (File Photo)
While at around the same time this: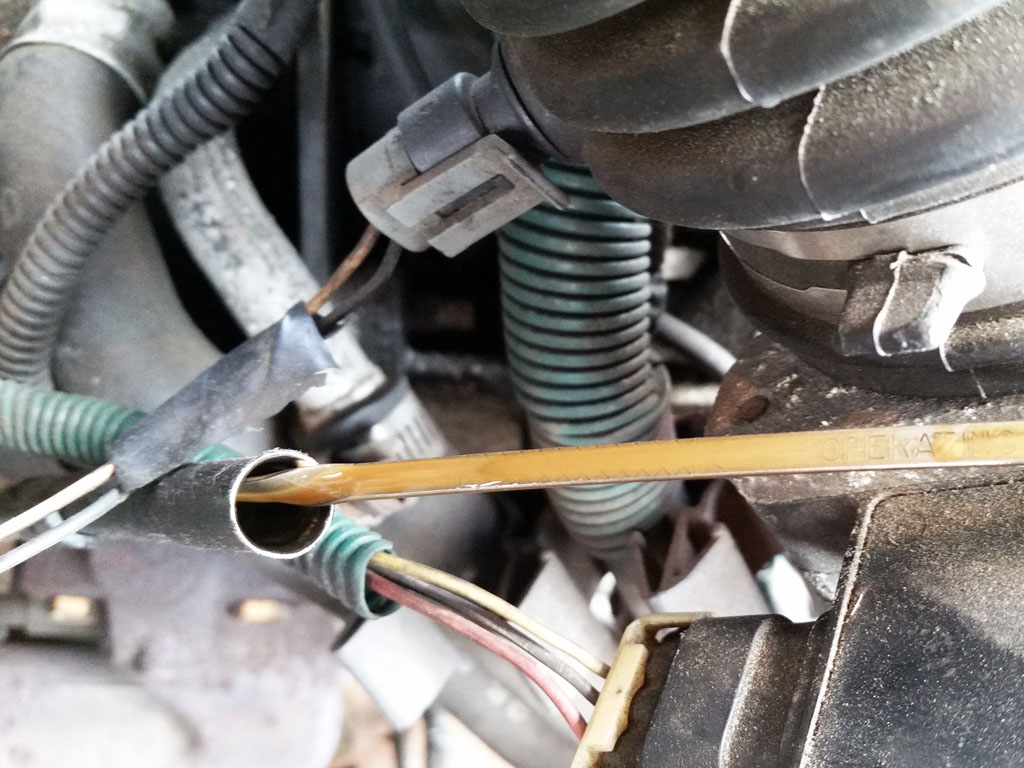 Happened to my backup vehicle with 297,000 miles on it: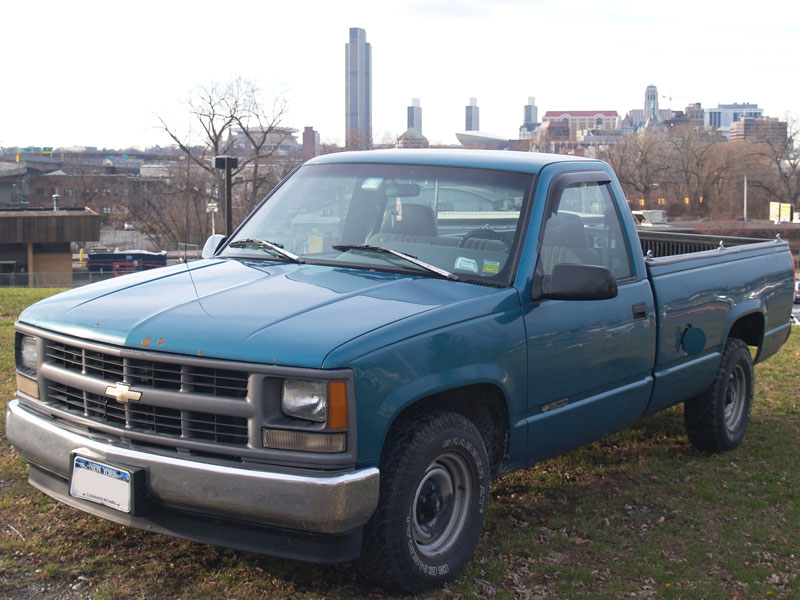 (File Photo)
I ended up in the unfortunate circumstance of needing another vehicle to perform daily driver duties until I could get one of my other vehicles repaired and roadworthy again. Since I already dumped pretty much all of my money into my Mercedes and it is still not running well enough to drive it, I needed a difficult to find mix of cheap yet reliable transportation. I started scouring Craigslist and eBay to try to find something suitable, but there are a surprising number of people trying to sell high mileage rusted piles of garbage for top dollar. It was starting to look hopeless.
But then, I happened upon this eBay listing: 1983 Oldsmobile 88 Custom Cruiser 4 Door Wagon Light Gray V8
For some reason, no one else decided to bid on it, so I did. $900 later (plus $188 for 2 year NYS registration and sales tax, as well as another $101.45 for insurance every 6 months), I am now the "proud" new owner of a nice example of an early 1980's family station wagon. Sure, it is no Wagon Queen Family Truckster, but it should get me by through the winter until I can get the engine swap done on my truck and get that back on the road again.
I haven't really had the time to take many good pictures of it yet since I bought it, but while I was filling up the fuel tank for the first time, I decided it may be a good chance to photograph my beast in its natural habitat - where I am sure it will be spending a good portion of its time. So, I pulled out my cell phone and snapped a few pictures before it galloped off down the road again: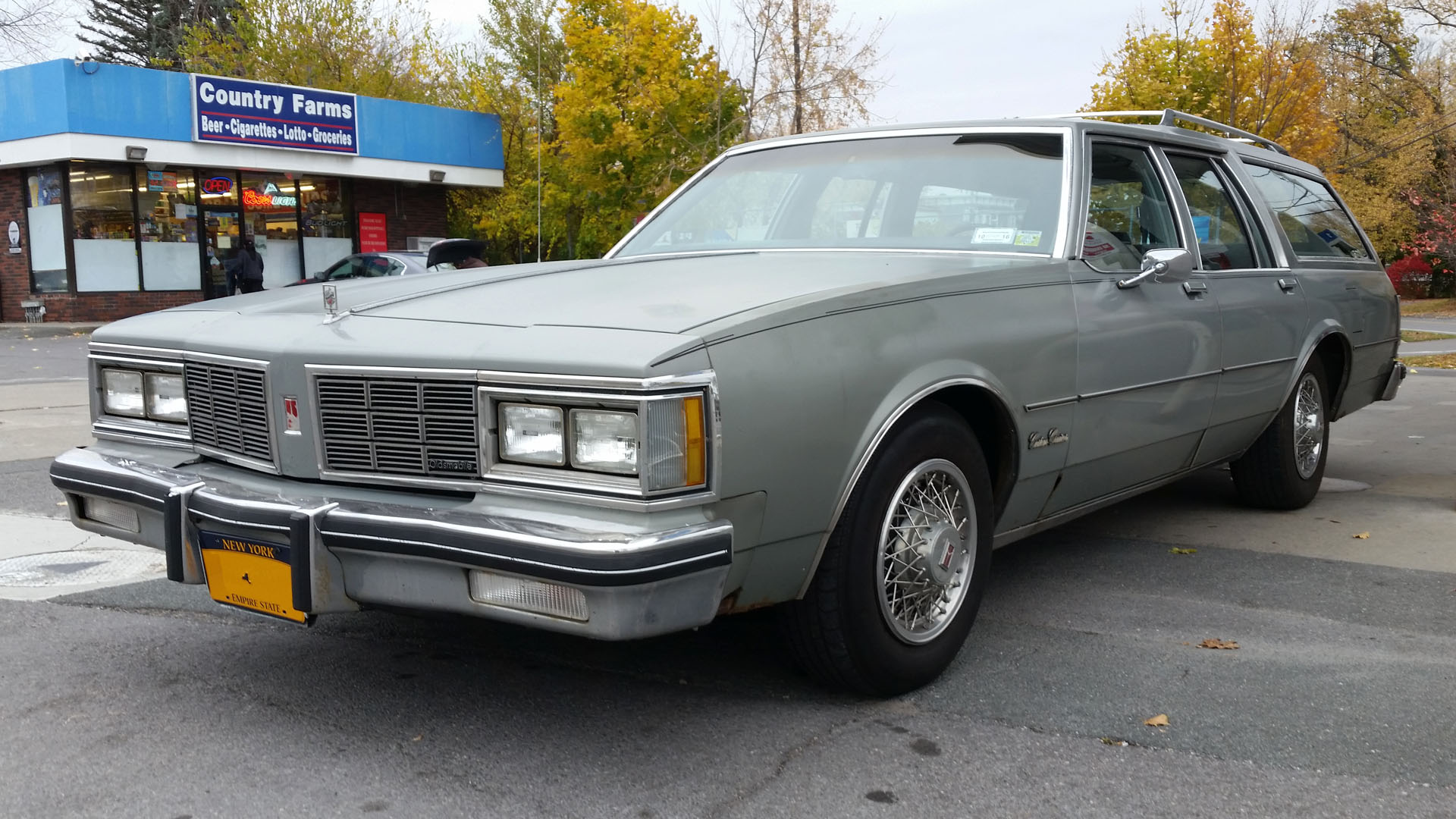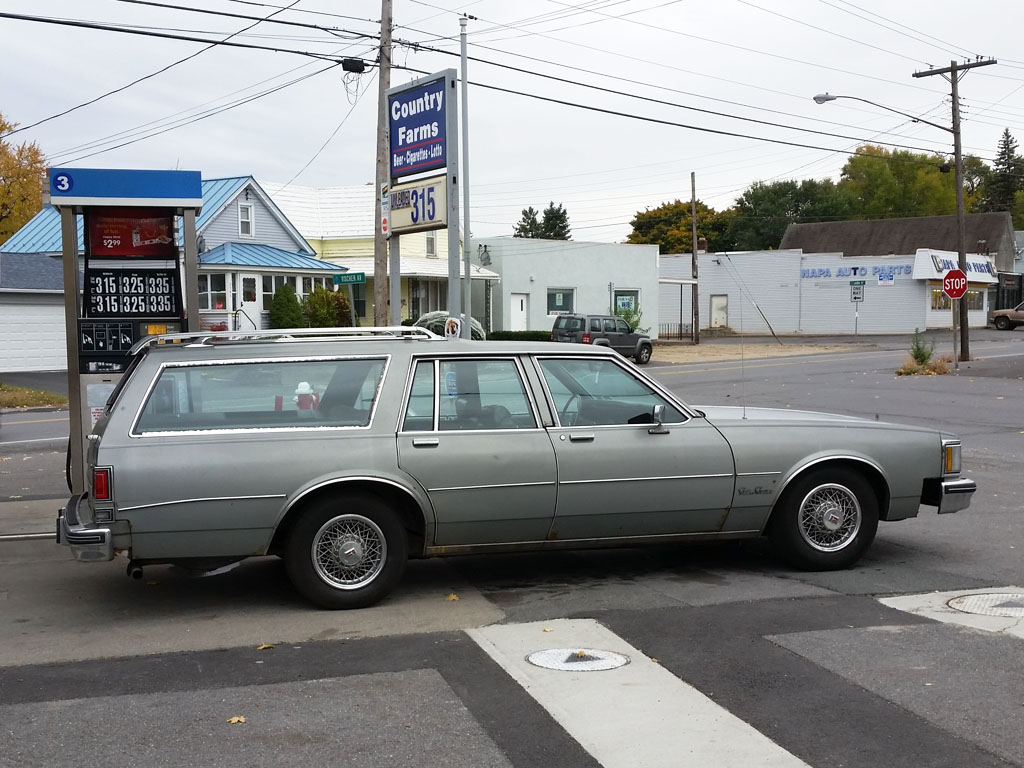 Not too bad, right? (And yes, that is a small fuel puddle on the ground beneath the fuel fill neck. These old cars like to splash gas out the fill neck when they start getting full... plus I like to try to top off my tank and round it up to the nearest even dollar amount. I know, it is stupid especially when 50 cents worth of gasoline ends up seeping into the concrete. The baddies in the Road Warrior would have killed to mop that up with a rag and wrung it out into their gas tanks!) (Oh, and also, yes I did fill her up with Premium! That is why I always try to go to this gas station in particular, since they have the cheapest 93 octane fuel in the Capital Region.)
So, I know I already posted this in the other thread about my Mercedes, but I figure it bears repeating here in the thread for the Oldsmobile. Shortly after I bought the car, I started making a list of things that need immediate attention:
1) Rearview mirror fell off and needs to be reattached.
2) Driver's side door mirror is the wrong one and sits too low to see anything behind you and can't really be adjusted since it hits the door. It looks like it was supposed to have a mirror that is adjustable from inside without lowering the window, but someone broke it off and just slapped on the first mirror they could find at a junkyard that wasn't even for the car.
3) Figure out why the interior lights don't work. May just need bulbs. The front interior light was held in by the headliner, so I'll have to find a way to wire it up there. For now it is in the glove box.
4) Properly secure the spare tire in the back. While I was driving it, you could hear the tire rattling around in its compartment because it is just loose in there. I hope they didn't lose the mounting bracket for it or anything...
5) The engine needs a GOOD proper tune-up. I know those 80's 307 V8's weren't all that powerful, but this thing is about as doggy as can be! It was raining pretty good the day I went to pick up the wagon and I tried to floor the car at a light to see if I could break the rear tires loose in the rain and it couldn't even do that! The acceleration in that thing is glacially slow. I know it is a station wagon, but I should still think that the 0-60 time should be sometime before next week...
6) Figure out if I can easily fix the oil leak. I brought 2 quarts of oil with me to top it off before I drove it home since the valve train sounded pretty rattly on it when I test drove it. It was at least a quart low and the engine still sounded like it had a tick in it when I was driving it home. (It could have even been a pin-hole exhaust leak though.) But after running the engine for only a few minutes, you can already smell burning oil, meaning it is leaking pretty quickly.
7) Try to figure out how to fix the driver's arm rest on the door. Looks like someone had disassembled the door at some point to try and fix the power locks (yes, it does have power locks, but they don't work...). However, they lost some screws it looks like that hold the arm rest on, so it is just loose and wobbly right now.
I will be updating this more as I start making some progress towards fixing up my wagon. I'm going to also want to come up with an interesting name for her. The Oldsmobile is big, long, and grey. Kind of like an old Navy vessel, such as a battleship or an aircraft carrier. A good name might be something along the lines of the U.S.S. ___ (Fill in the blank with the name of some famous WWII ship or something along those lines...). I also kind of like referring to it as an Oldsmobile Battle Cruiser. I wonder if I could get new emblems made up for the side that say that instead of Custom Cruiser? hmmmmm...