Nov. 14, 2012 11:57 p.m.
Sure. I did the lump in the Sprite that way - here's what I did.
(Note: it's much easier if the pan/valve and timing covers/etc are all on)
Cover the holes with a couple plies of duct tape. Trim neatly to the edges of the faced areas on the castings. Attack the filthy lump with degreaser and a stiff nylon brush. Something like Zep or Purple Power is good. If it makes you think you should have worn gloves, it's the right stuff.
Rinse w/ hot water - don't spray really hard and get water in your engine - just a gentle shower - let the detergent do it's thing and emulsify all the crud with the water so it carries it off.
Dry everything down w/ paper towels.
Now - if you have a spray gun, fill the cup with lacquer thinner, adjust the fan knob on the gun to the narrowest pattern, and use this solvent pressure washer to blast every bit of oil off starting at the top and working down.
If you spray over the edge of the taped places from tape toward casting it won't lift the tape.
Follow with more thinner, paper towel and a brush.
Let it dry.
Spray w/ Dupli-color 500 degree paint or Eastwood engine enamel.
No spray gun? Find (first choice) Berkbile 2+2 which is essentially lacquer thinner in a spray can, or (#2) Gumout carb cleaner or (#3) CRC ~green can~ Brakleen.
Not red can brakleen. The new stuff leaves all manner of residue.
Before...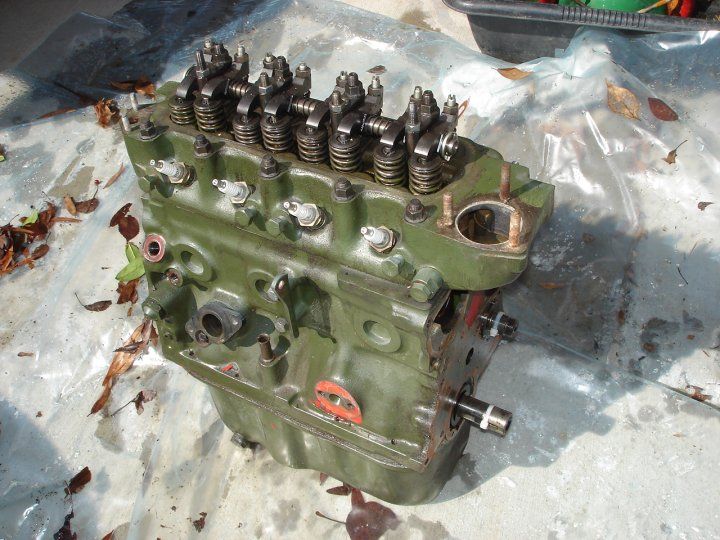 After!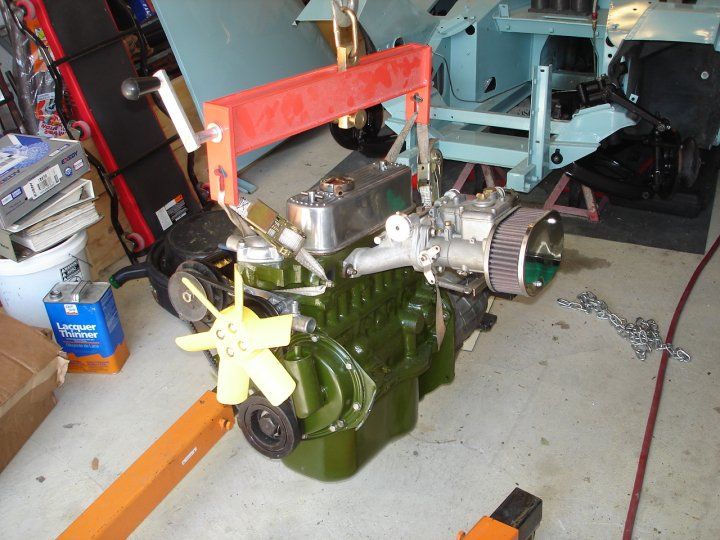 You'll need to log in to post.
Also on Grassroots Motorsports
9 hours ago in Articles
As the name suggests, the Little Car Show is all about little cars.
10 hours ago in News
What started as the anti-concours has transformed into a major event on the Monterey Car Week schedule.
11 hours ago in News
Not your usual Ferrari color combo.
11 hours ago in News
And so it begins, another trip to Monterey Car Week.
12 hours ago in News
What are the realities of importing a JDM kei car to the U.S.?
1 day ago in News
This may shock you, but suspension is arguably the most important part of going fast.
1 day ago in Articles
Last night we threw a party, and more than 2000 people came to celebrate.
2 days ago in News
Could this M3 donate its heart to your next project?
2 days ago in News
Ever wished you had a handy guide on how to dial in your alignment or adjust your dampers?
3 days ago in News
This Tuesday we'll be running at Palm Beach International Raceway
3 days ago in News
We're on our way out to Monterey, California, for car week.
3 days ago in News
Our Monterey welcome party is taking over all of downtown Pacific Grove.