Meet Ina and Aries.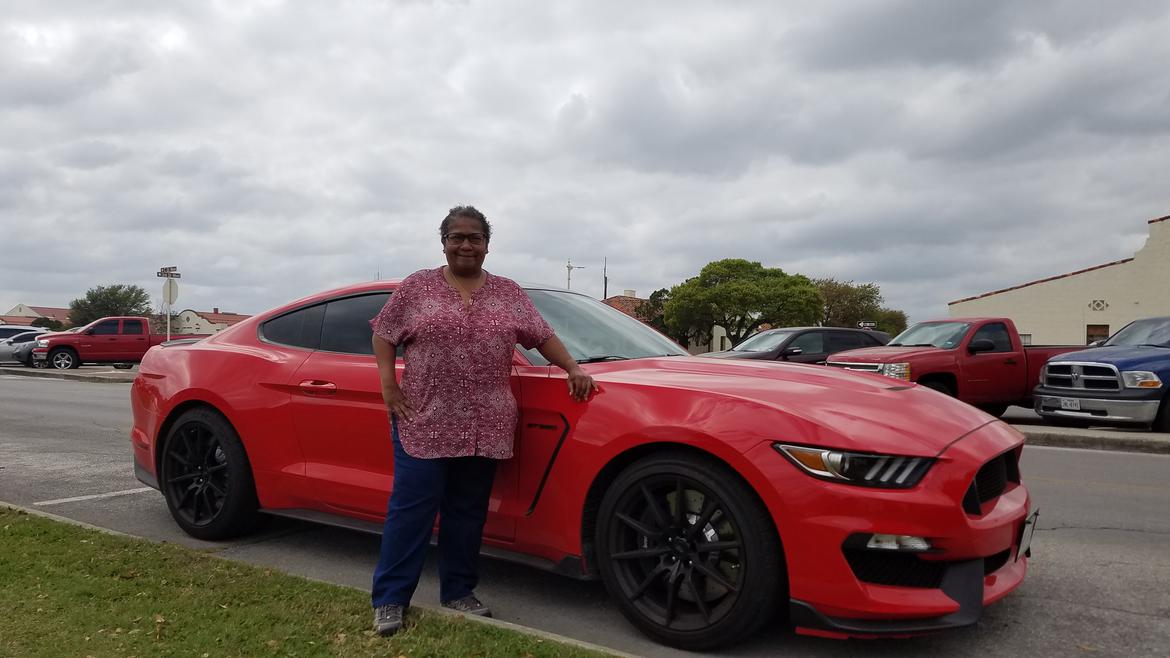 Ina is one of my coworkers. She's about 5ft tall and in her 50s or 60s, I don't ask
. She's an Air Force veteran and currently serves as a civilian emplyee for the Air Force. I've also learned her other hobbies include guns and video games. She's seriously a very fun and down to earth person. Aries is one of Ina's Mustangs, I think the other is a 5.0 foxbody. Aries is a 2016 Mustang Shelby GT350, you know with the 526hp flat-plane-crank V8 that revs to 8000rpm . She usually drives her GT350 on weekends at a spot locals call the "three sisters" which are very twisty and fun roads west of San Antonio.
I was finally able to catch Ina yesterday in her GT350 that she doesn't drive very often to work (our parking situation is not ideal). So, I took a pic and figured the GRM folks would enjoy seeing such a pairing. Yesterday was also Ina birthday.