If you've ever wanted more torque from your Subaru flat-four, forum member newrider3 has a solution, although it might be a little more complicated than, say, adding a turbocharger.
The plan is to take a 1.9-liter TDI diesel engine from this 2002 New Beetle...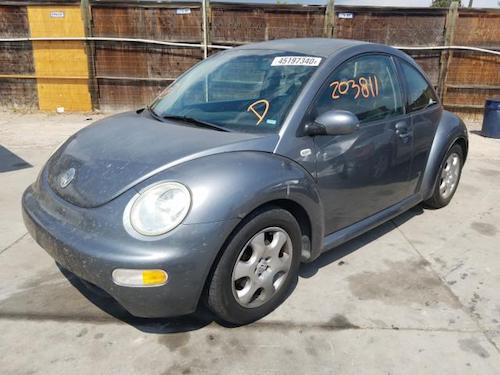 ...and put it in this 2003 Subaru Forester...
...using this adapter plate:
Naturally, actually getting the engine to fit and making it run takes a little more work than slapping on an adapter plate, but we can certainly appreciate an odd build like this.
The build has progressed already, too, as both engines have been freed from their original homes and a few adaptations have been made to the Forester's engine bay.
Make sure you don't miss out on what may be one of the first TDI-powered Subarus by heading over to the Builds and Project Cars forum now.
Like what you're reading? We rely on your financial support. For as little as $3, you can support Grassroots Motorsports by becoming a Patron today.