May 4, 2013 12:06 a.m.
i will be starting a new series featuring the porsche 914/6 DLC...i will be starting race series on thurs evening the 9th of may....practice will start at 9 pm est.
here are the rules -F200- ...
the builds may use all available parts...
why an F class build?-there is only so much you can do in F to the 914-so this should make it easier for the non-tuners to find a fast setup....
there will be a wide range of tracks used in the series,both real world and a few of my favorite Forza circuits....
the first track will be road atlanta full....
see you there!
May 4, 2013 10:15 a.m.
Are you building a 914-6?
If you are... and you are retaining the 901 gearbox.... do I have a clutch for you!!! A Quater Master 8.5" clutch!!! 19#s total, clutch-flywheel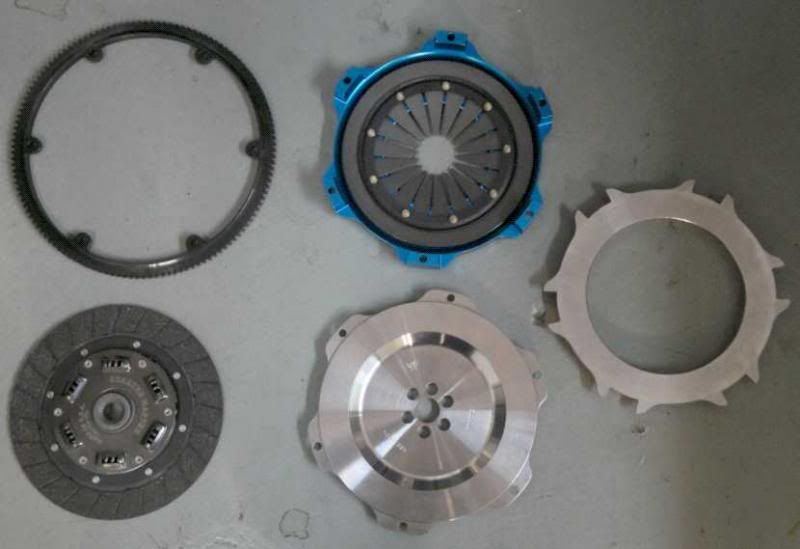 May 4, 2013 1:29 p.m.
I'm in.
Lol at the real parts.
May 4, 2013 3:11 p.m.
May 4, 2013 11:37 p.m.
I hope I can make it, but most weeks I have been relegated to the "spare" console w/o harddrive on a Cloud account. No DLC.
Maybe I can talk the kid into taking that one to the dorm and leaving me the "prime" console, as I haven't raced F Class in way too long.
May 5, 2013 1:03 p.m.
Can you buy a 250gb hard drive for it? My 360 slim is a 4gb with a 250gb added on.
May 9, 2013 12:16 p.m.
looking forward to racing 914`s tonight-be there or be square..... :)
You'll need to log in to post.
Also on Grassroots Motorsports