As with all my projects, this one started on a whim fueled, at least in part, by the enablers on this board.
Step one, buy a train. Nope, this should not have been step one. Fortunately, the big brains of GRM talked me into Kato N Scale, which is both excellent quality and space efficient. Kazookid2 gets this set for Christmas:
Step one(b) - start actually doing some research, find out you got lucky, it's good stuff and, as always, GRM was right.
Step two, buy more track. No, this shouldn't have been step two either.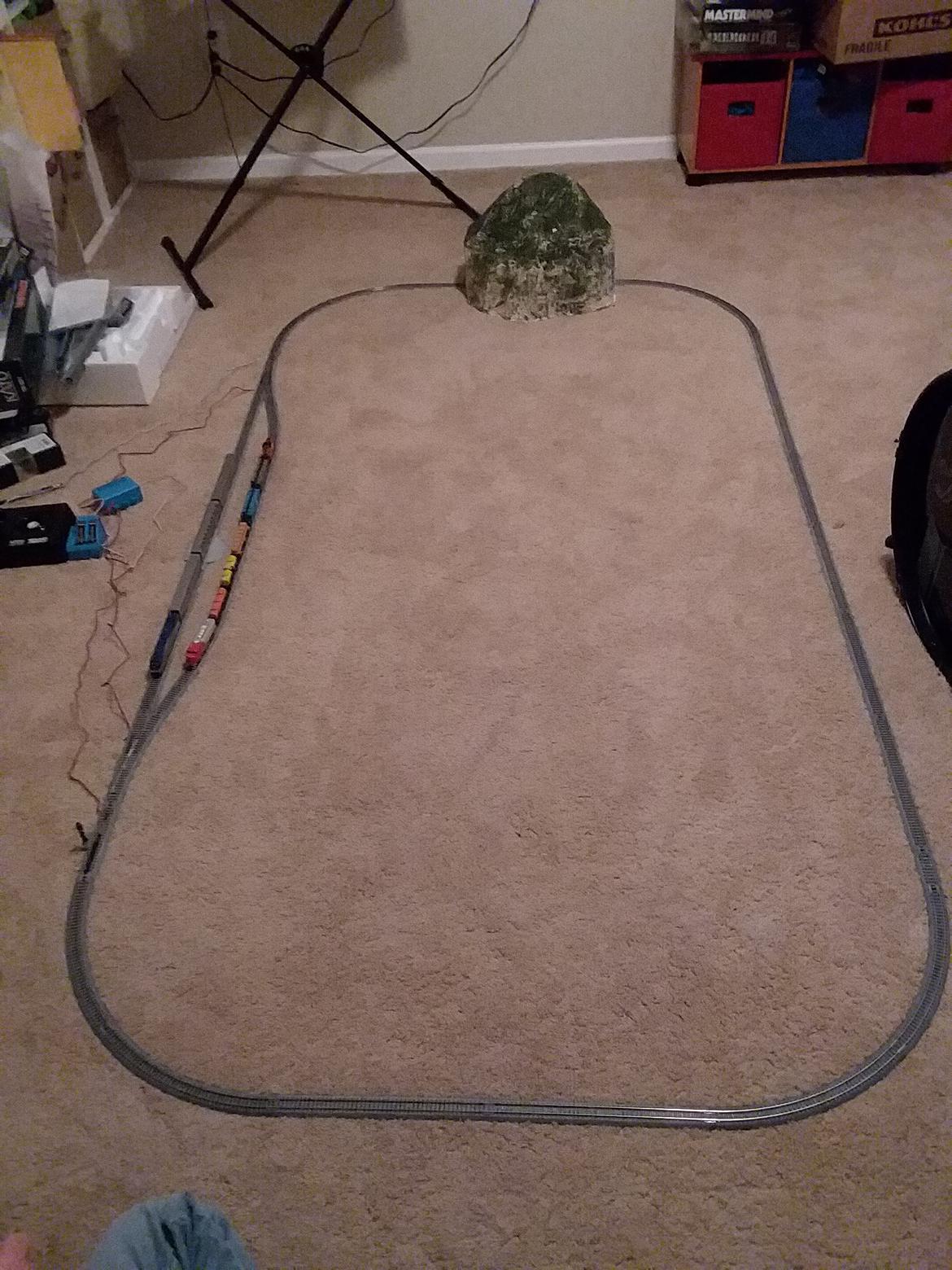 Step two(b) - dig our crappy old Bachmann stuff so we can make use of our new siding track.
Step three - buy more track. (There seems to be a pattern here)
Step four - clean out a corner of the storage room. (This should have been step one, and should have been done about 7 years ago) Step four also triggers the law of unintended consequences in that Mrs. Kazoo and I start talking while we're working and decide we ought to finish the half bath in the basement.
Step five - realize I haven't the time, tools or skills to build an adequate train table. Hire a handyman friend who has all three in spades and gives you the "friends and family discount". Result:
Further bulletins as events warrant.