SOLD
But I'll take look and post again if I find another.
Buy these books from me and I'll donate the money directly from my PayPal to the Forum Ad in the magazine.
Bentley service manual for Porsche Boxster 986 1997 - 2004
101 Projects for your Porsche Boxster
*Shipping to USA addresses only.*
Price to a '(Forum Supporter)' $25 shipped via media mail (for the pair) .
Price to anyone $35 shipped via media mail.
Both have been used and have a few greasy finger marks on a page or two, but are in good condition: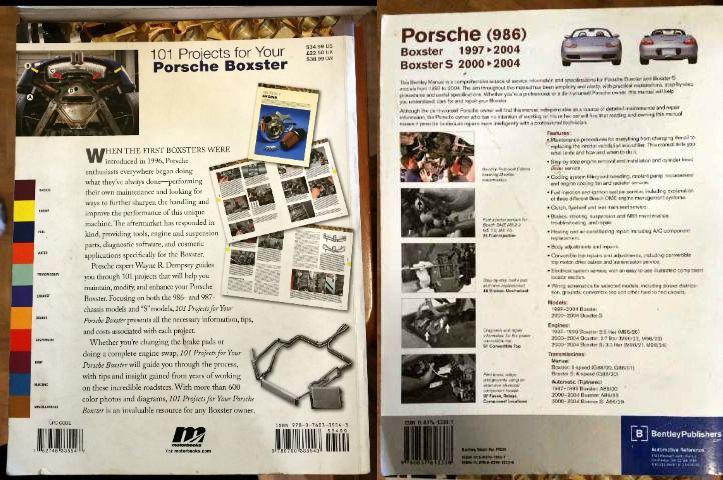 Here's the Amazon link to the titles for reference:
https://www.amazon.com/Projects-Porsche-Boxster-Motorbooks-Workshop/dp/0760335540
https://www.amazon.com/Porsche-Boxster-Service-Manual-1997-2004-dp-0837613337/dp/0837613337/ref=mt_paperback?
Best to reply here in the thread since some of my forum messages get lost in the spam folder.