We've talked about the ClampTite here before. It's basically a tool designed to let you strap things together with safety wire.
I've been using mine on and off around the garage, and I figured I'd share a success story. I needed to clamp a couple of pieces together for a fuel pump housing. Basically, a cylindrical filter/pump assembly and a flexible ring that is supposed to clip around it. I was mixing and matching parts, so the molded in clips didn't work.
Since it would spend the rest of its life immersed in gasoline, a number of adhesives were off the table. I didn't know the specifics of the material other than it felt kind of like UHMW, very slippery. All-metal hose clamps were out of the question as there wasn't a straight band around the pump housing. All the solutions we came up with were either high effort (with questionable success) or simply questionable. We needed something fairly quickly as the car had a dyno appointment, and we needed something permanent.
Two quick passes with the ClampTite with stainless safety wire and it's solid. This puppy isn't going anywhere. A big win for the funky little tool. If you've been considering one, take this as a recommendation. It's not the right solution for every job, but in this case it was definitely the best choice.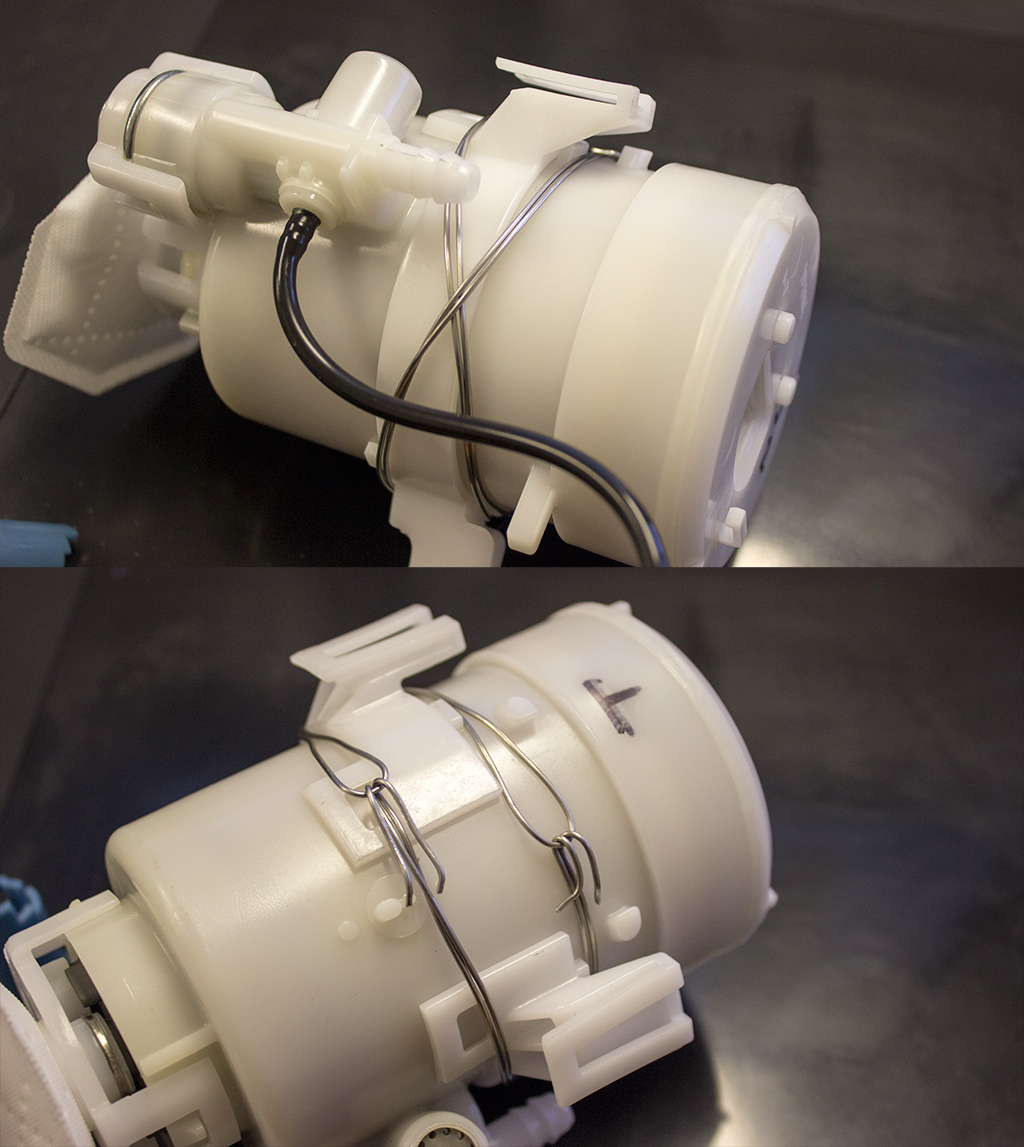 I have no affiliation with ClampTite, I'm just a happy customer. This was done with one of the fancy pants CLT01 small tools.