Sometimes, things change...
Sep 19, 2009 update on ww's 1972 Datsun '72 RB25DET Powered 240Z
Well, when a great deal just falls into your lap, sometimes you just have to take advantage of it. I happened to be in the right place at the right time when a guy doing an RB25DET swap into his 240SX ran out of money and time. This completely built motor, tranny and ECU fell into my path at a fraction of the original package price. So, the RB25DET is back on!
90mm TB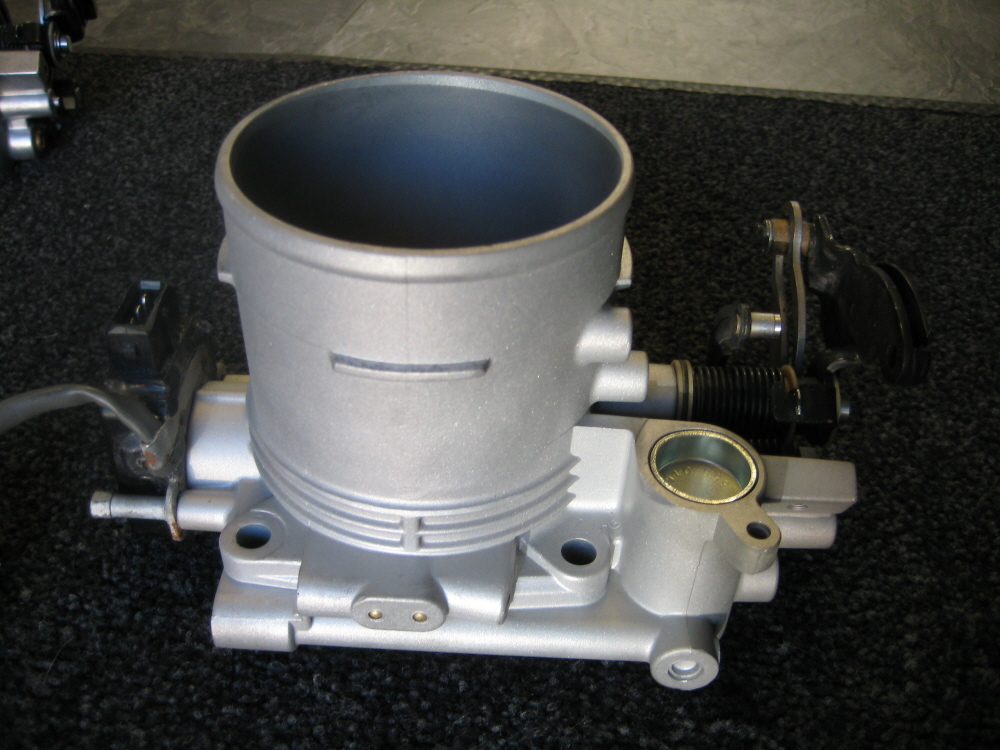 GReddy intake smoothed and contoured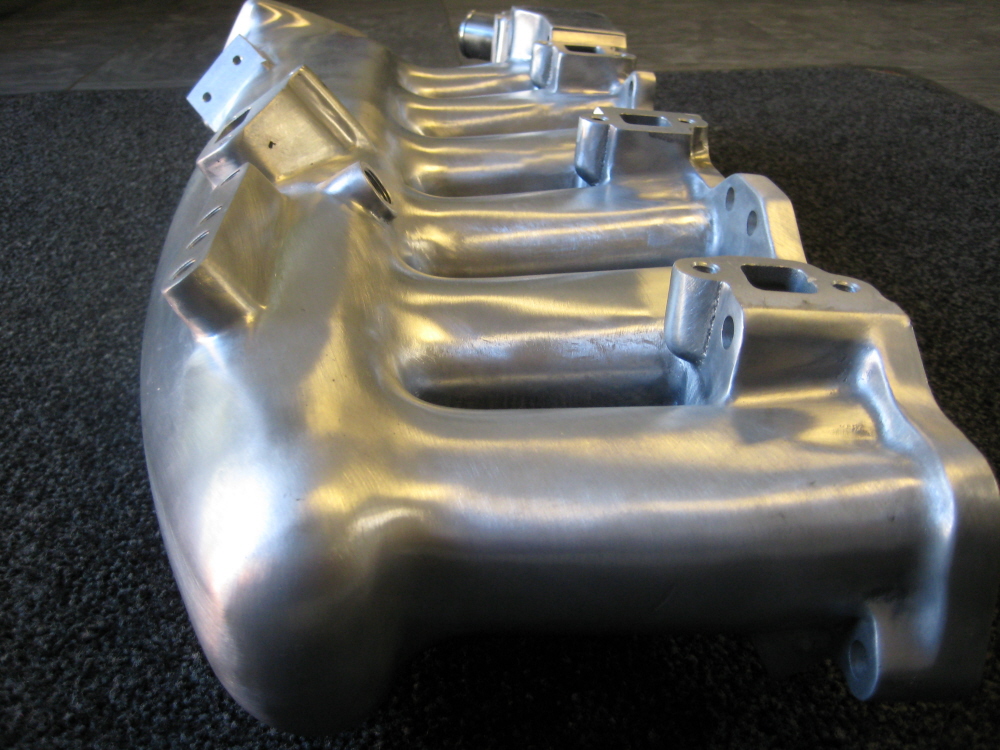 Sometimes, things change...