Story By Devin Altieri • Photography Courtesy Nissan
Formula E is racing for non-racers, and that's why it matters.
Over the last five seasons, the ABB FIA Formula E world championship has taken the motorsports world by storm. The all-electric series sprung up in 2014 intending to disrupt the motorsports and automotive worlds.
In the course of those five years, series founder and chairman Alejandro Agag and company have largely accomplished that goal. Viewership numbers for the series have been up year to year, as has the number of recognizable manufacturers. At a time when even big names are finding it hard to justify and fund racing programs, Formula E keeps growing.
Why, though, should the casual viewer–particularly the U.S. viewer–care about the silent racing series? For one, Formula E is the future. As the potential heat death of the planet looms, governments, car companies and, yes, even race series are looking toward a cleaner-burning solution.
Formula E is already ahead of the curve on that front. The Formula E glycerine-powered generators recharge the cars with near-zero emissions. Their Michelin tires are made for all weather conditions and are recycled at the end of each race weekend.
The series also provides a place for manufacturers to test new EV tech while showcasing the power and performance of electric powertrains. Major brands like BMW, Nissan and Audi are leveraging this proving ground to further their own electric road cars. Mercedes and Porsche will be joining them in the series' 2019-'20 season.
In addition, the tracks themselves are an important part of why Formula E matters. While events like the New York City E-Prix are not without fault (more on that later), the fact that there is a motor race within the five boroughs is truly revolutionary. Formula E brings the action to all people, not just the hardcore race fans who are willing to drive to far-flung corners of the country for a race.
Because these events are held on real city streets and accessible by public transportation, Formula E caters to a market segment that series like IndyCar and IMSA are struggling to capture: urban-dwelling young people. By putting its races in heavily populated areas like Hong Kong, London, Paris and Mexico City and selling affordable general admission tickets, the series makes it far easier for this audience to experience motorsports.
Most of these attendees are not hardcore fans; they're not the people who sit in the rain at Road America or drive out from their urban enclaves to places like Lime Rock or Watkins Glen. They want fun racing, good food, a chance to meet the drivers, and an experience they will never forget–and they want it at a reasonable price and in their own backyard. Which is exactly what Formula E gives them.
Because of that, however, attending these races can be frustrating for more seasoned fans. The sound is all wrong: The roar of V8s is replaced by the gentle whir of electric motors and the frequent crunch of carbon fiber. While it's nice that earplugs aren't required, the relative quiet can be off-putting.
The track experience is also not optimized for the general admission viewer. Formula E caters largely to television and VIPs, so if you're at the track and on a budget, it can be hard to catch a glimpse of the racing action. General admission areas aren't set up in the high-action passing zones like at most other American tracks. And screens are placed away from the on-track action, among local restaurant stalls and auto manufacturer displays.
Despite all of its shortcomings, Formula E rocks. The 45-minute-plus-one-lap races produce more close racing and entertainment than you'd expect in that time frame, and the cars look like something out of an action film.
And the technology and environmental efforts? Those are just needed steps in the right direction for an industry that is very reluctant to change. But, race by race, Formula E is trying to make that change.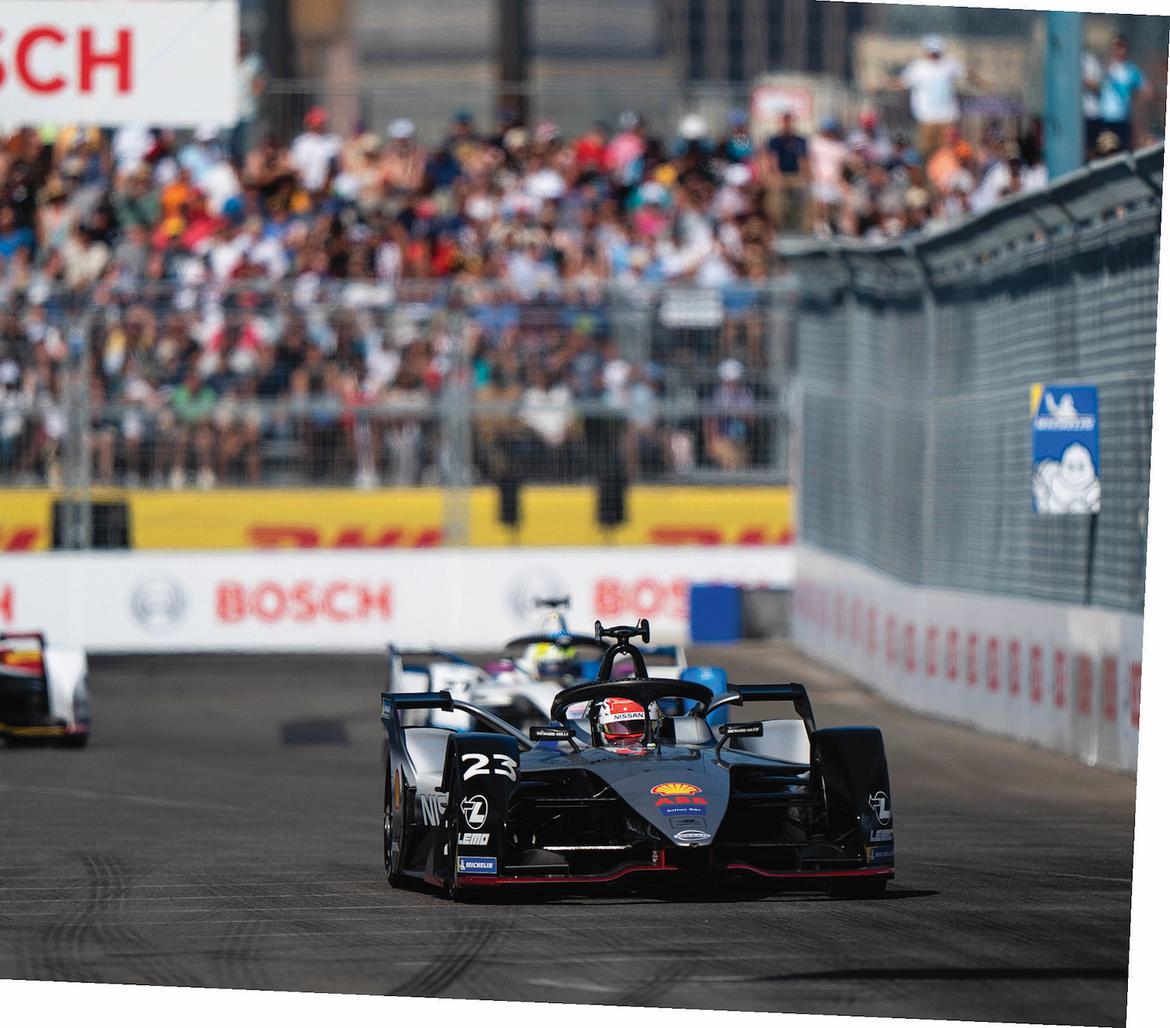 Comments
View comments on the GRM forums
You'll need to log in to post. Log in