In addition to that standalone ECU, you're going to need some more hardware to wire it into the car. And then you'll likely want a new way to keep tabs on everything. Most of today's ECU suppliers offer those items as well.
Some unique items you'll find in the ECUMaster catalog: CAN keyboards, the company's own line of digital displays, and a Bluetooth adaptor that can relay ECU info to a tablet.
How will your engine relay crankshaft position and manifold air pressure to the ECU? Trigger wheel and a MAP sensor, likely. DIYAutoTune has them, along with other needed sensors and adaptors–like exhaust gas temperature probes, electrical connectors and even rubber grommets.
From AEM Performance Electronics: So many accessories, so many speciality parts–like this sensor that measures both the temperature and ethanol content of flex fuel.
Motec also sells all those necessary adaptors as well as items like keypads, warning lights, ignition coils and even fuel pumps.
In addition to the usual standalone ECU hardware, Link also offers e-throttle conversion parts–basically from the accelerator pedal to the throttle body.
A standalone install can involve a lot of new parts and pieces. The Electromotive catalog contains everything needed to mount its ECUs, including crank trigger kits, wiring harnesses and cam sensor brackets.
All those little pins, plugs and parts? Haltech can provide them–plus wiring, relays and more.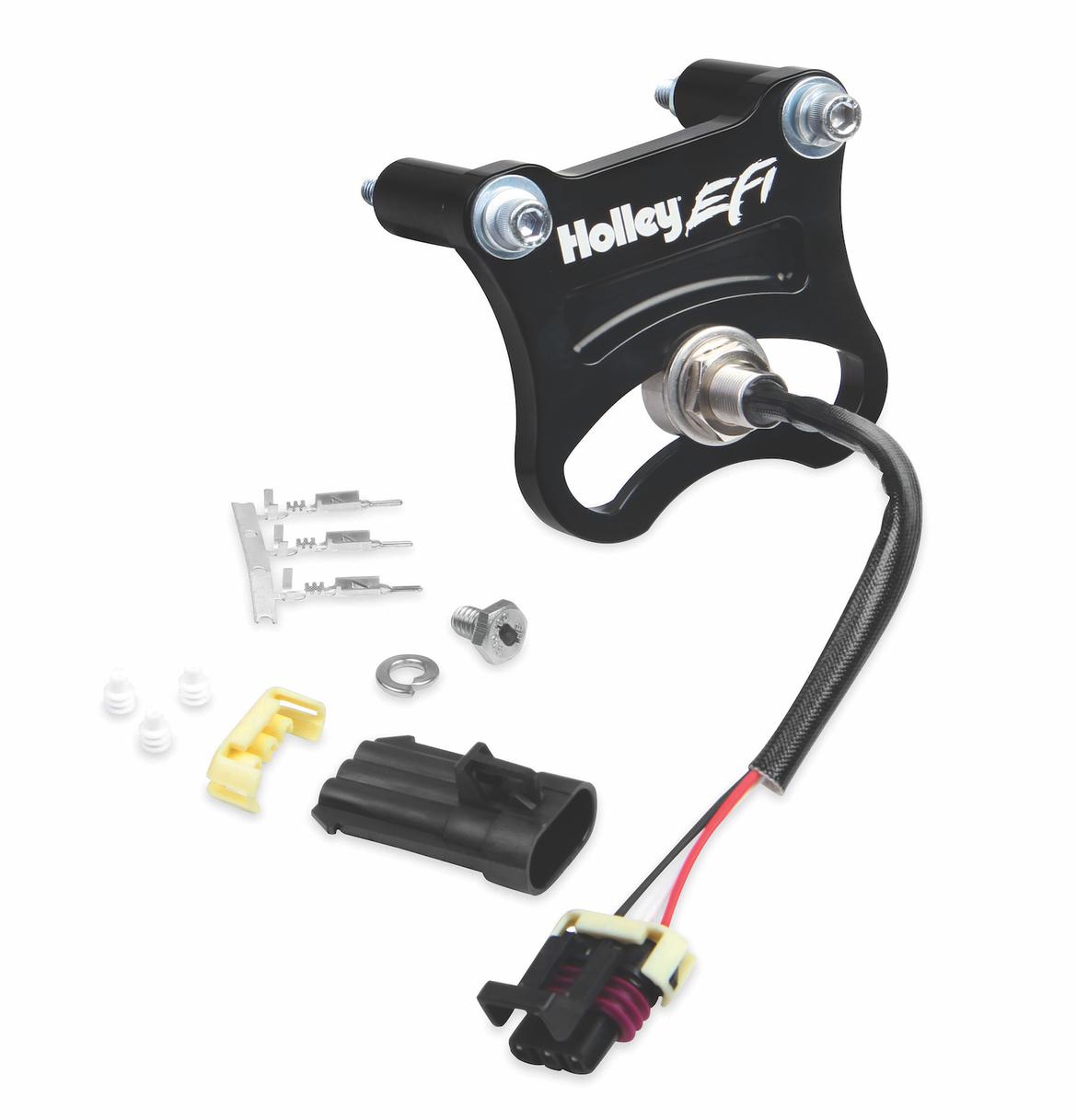 Holley offers everything you need to make the swap to a standalone: ECU units and dash displays plus a wide array of sensors, throttle position sensors and even those little hose adaptors.