This morning in the parking lot at work: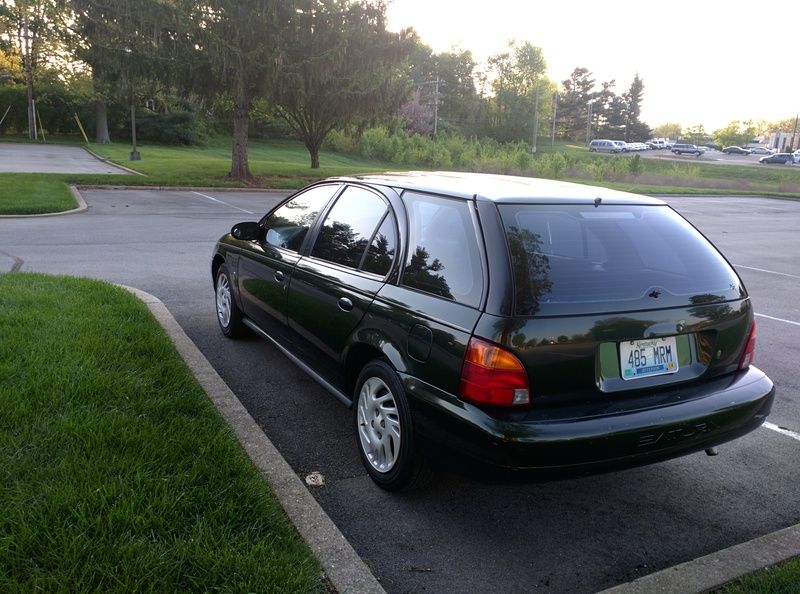 1999 Saturn SW2 - 222k miles - 1.9 DOHC - 5-speed Manual Transmission
ABS/TCS/PW/PDL/CC/AC
Shepherdsville, KY
Parts replaced since 10/14:
Delrin Shift Bushing
Clutch/PP/TOB
Transmission Mount
Top Engine Mount - OE GM
Prothane engine torque strut inserts (both sides)
Moog rear swaybar endlinks
Exhaust flexpipe
Oil/Air filters
Spark Plugs
Front Control Arms (inc ball joints/bushings)
Panasonic head unit w/ aux input
There are probably more I'm forgetting. It has been a fairly comprehensive project.
I bought this car last year with a failing automatic transmission. I drove it home with the a/c blazing and cruise control set on 70. I then bought a nice '96 SL2 that ran on three cylinders. The two came together to create my current daily driver. I don't particularly want to part with it, but selling it would alleviate some current financial stress.
The automatic was swapped for the manual transmission, linkage, pedals, etc from the '96 SL2. The fifth gear assembly was replaced with one from a single cam Saturn, giving a deep overdrive for highway cruising. Due to this, I retained the original automatic ECU (and associated check engine light). This allows the cruise to work with the swapped fifth gear. I can elaborate for anyone who cares.
What's it need to be driven every day?
Nothing. My wife and I have driven it nearly everywhere since I finished the swap last November.
What's it need to be perfect?
Headliner recovered. I stripped the disgusting fabric and backing material but we never got around to recovering it. I'll reinstall the bare shell before the car leaves my possession.
The windshield has a crack on the bottom right corner. In KY, I should be able to have this replaced by my insurance company if you'd like. It never bothered me and doesn't leak.
The rear wiper assembly is off the car because the mounting method is dumb and broken. Junkyard replacement would fix it right up.
As I mentioned earlier, the CEL is on. There are four codes- each related to the missing automatic transmission. I can pull the codes to show this upon pickup. The proper MTX ECU would eliminate the light, but it'd also kill cruise due to the economy fifth gear swap. I will provide the original fifth gear assembly with the sale. Easily swapped if you're so-inclined.
It burns some oil, like all S-series seem to. This has slowed significantly since we've been using it daily and I've kept the oil changed. I check it every couple of weeks and add as needed. It doesn't leak anything onto the ground.
The paint has some wear as you'd expect for the age and mileage. It still cleans up well, as you can see below.
The rear power windows are inop. I've read online that there are a couple of commonly failed clips on the regulators that cause this. They were also broken in the parts car. The tint on the rear windows is scratched. Maybe related.
Here are some more photos that I took over the weekend after a fresh wash/dry/wax/interior cleaning. Please excuse the direct sunlight cell photos-- not my finest work.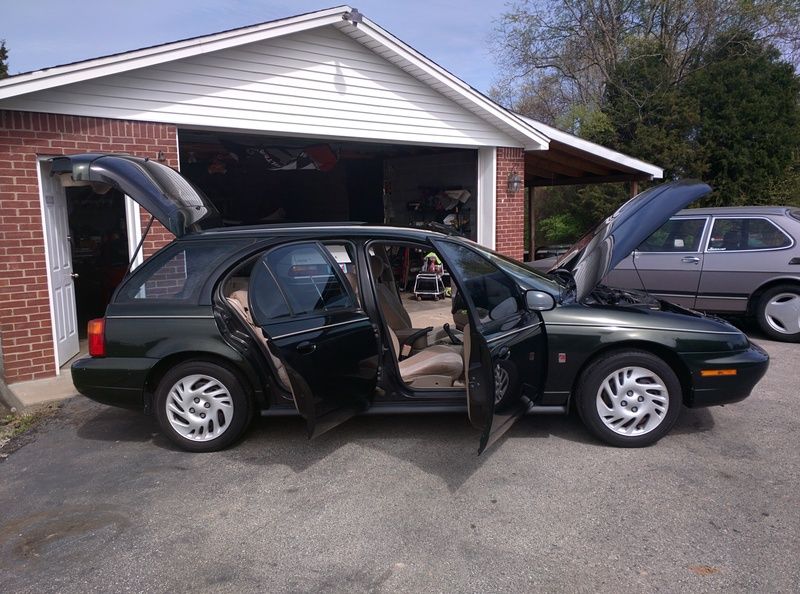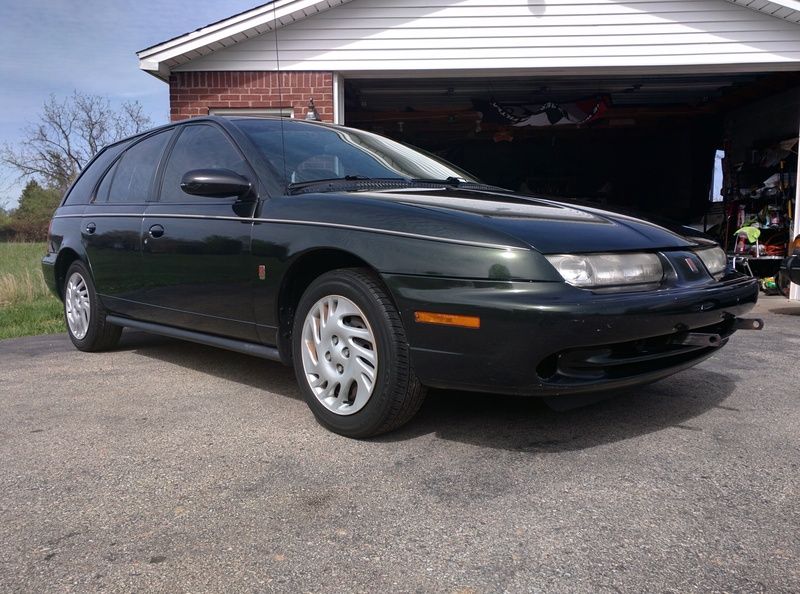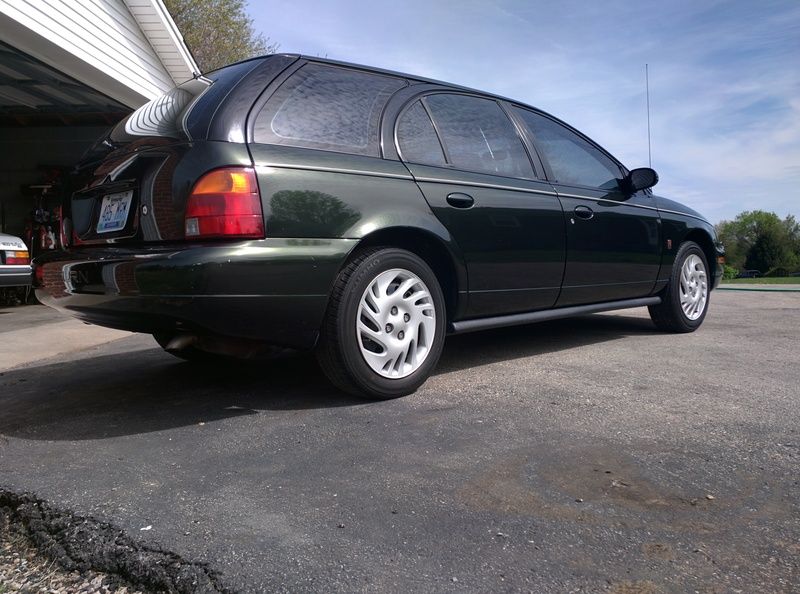 It was someone's dinghy in a past life, obviously:
My ScanGaugeII is not included in the sale of the car, despite being in this photo: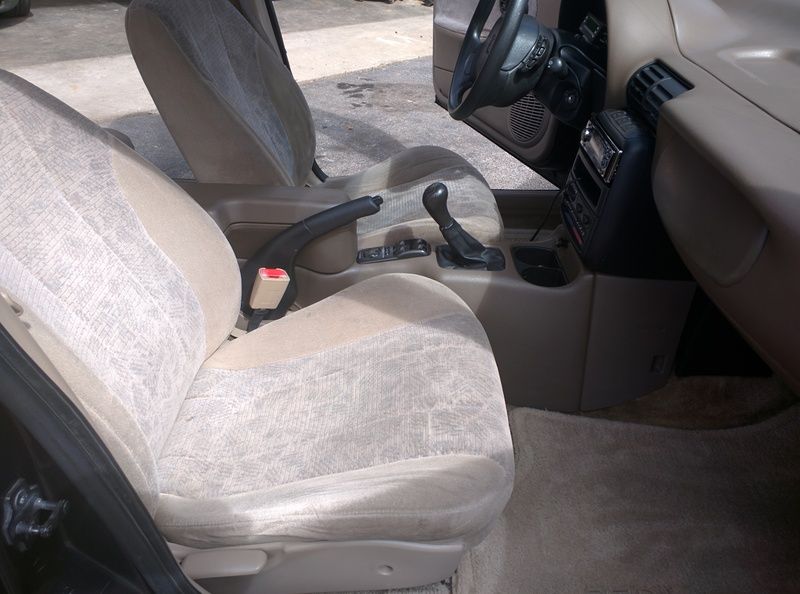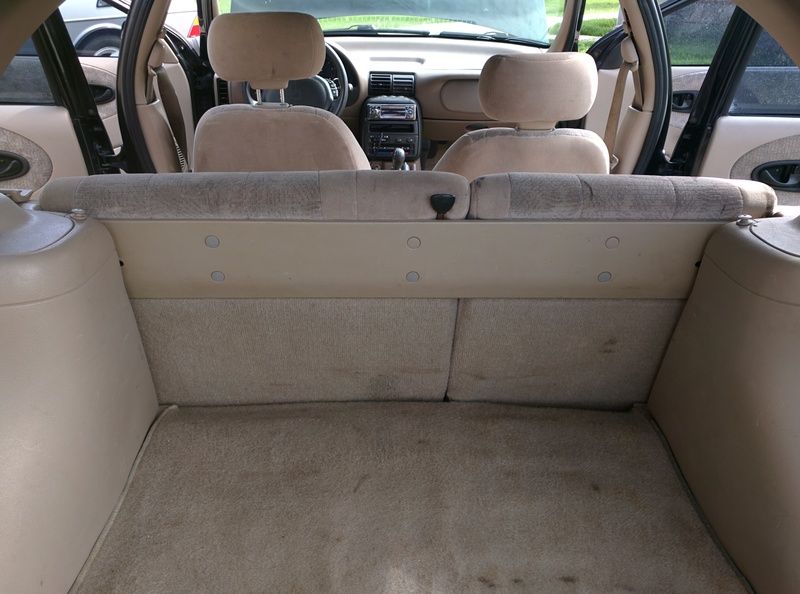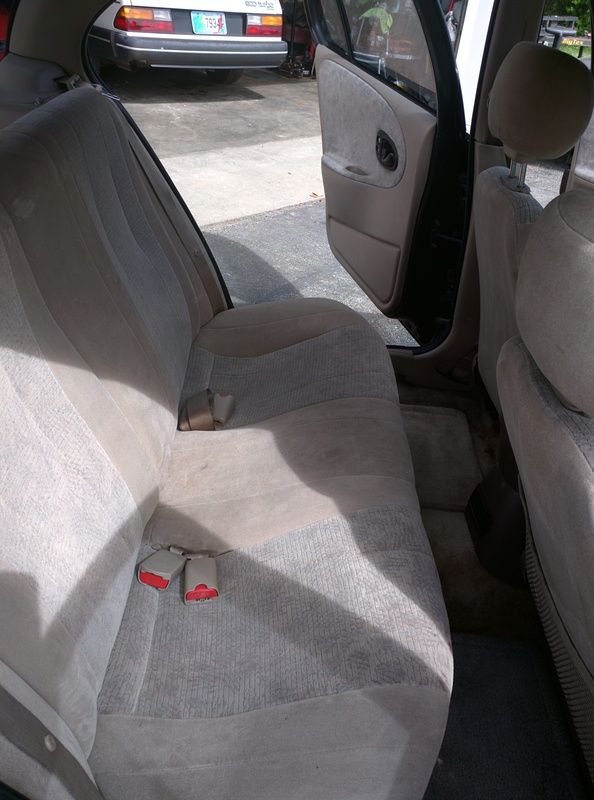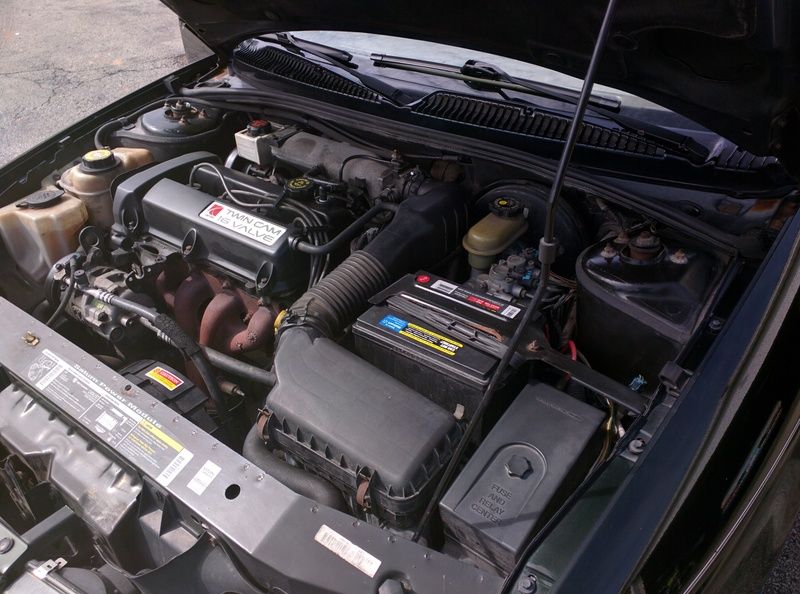 The prone-to-rust rear door sills are clean: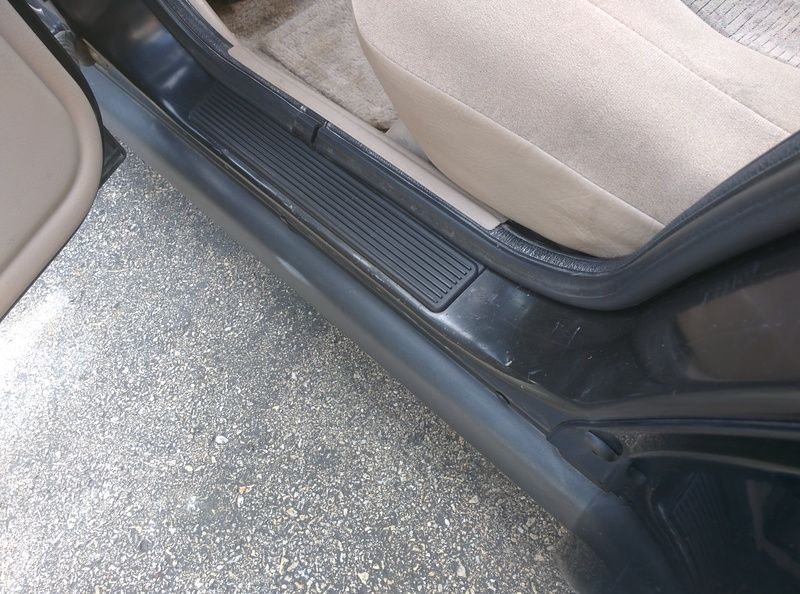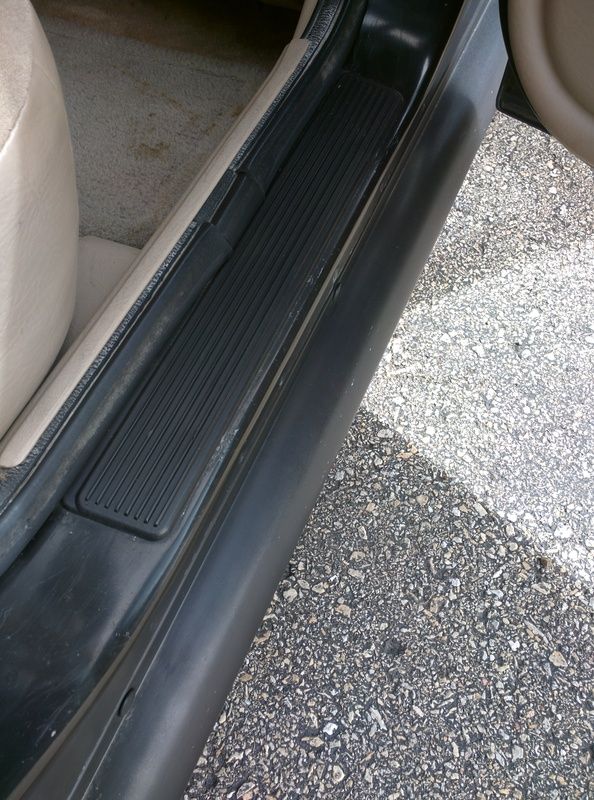 I have a crate of spare parts that I'll include in the sale. Included in the lot is a pair of factory foglights, mounts, and wiring.
I've bought and sold a couple of cars with fellow GRMers and both parties have always come away happy. For that reason, I'm only listing it here for now. Questions? Comments? Gripes? Complaints? Respond here or shoot me a message.