Location: Pittsburgh, PA Price: $2010
I have this listed for $2700 on Craigslist and other boards so already discounted GRMers. Yes, the 2nd photo is a joke.
1982 Ford E250 Quigley 4x4 Cargo Van Approximately 106k Miles (Odo says 6k but safe to assume it has rolled) 351 V8 with a 3-speed Auto True 4x4 Hi/Lo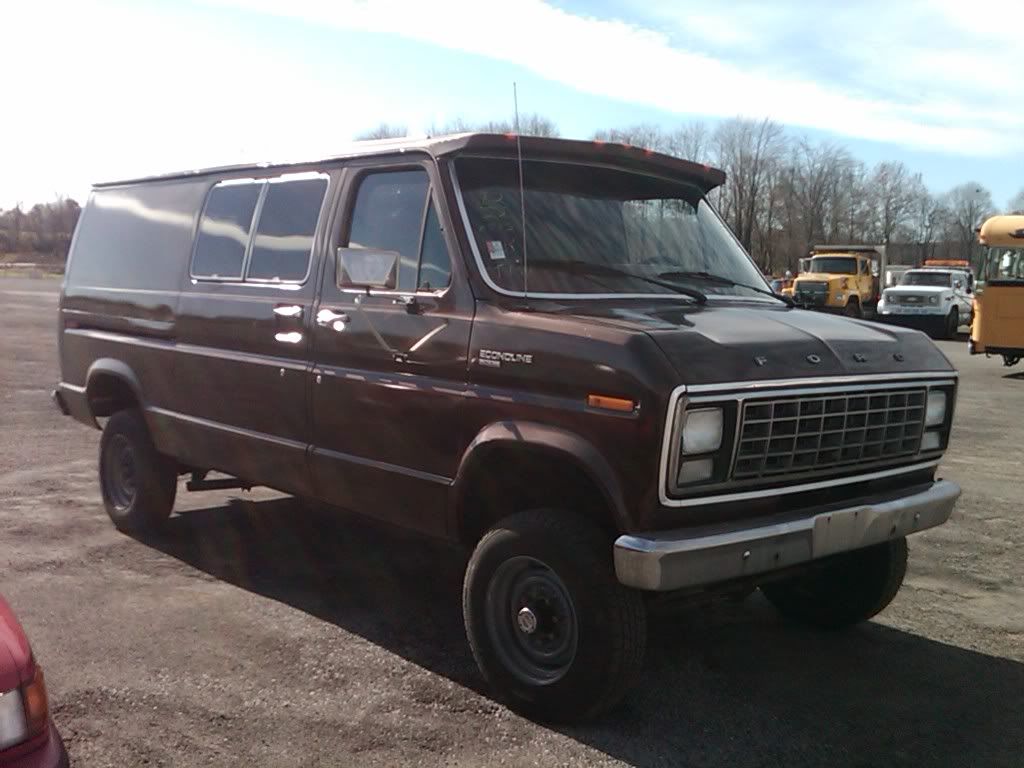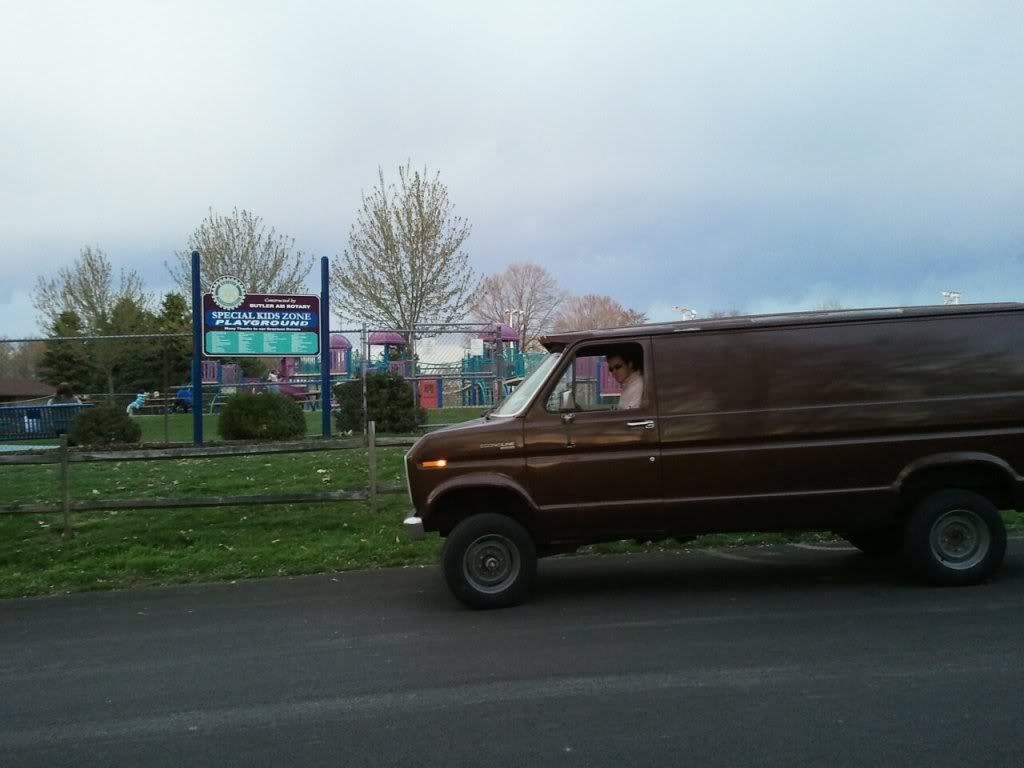 This is a true Quigley 4x4 conversion from 1982 (Quigley build plate in the door jamb). There are no side windows in the back (only in the side door) so I assume it has always been a work or cargo van, which is how it is configured today (2 front seats only). I bought this van maybe a year ago, replaced a brake line and upper rad hose, got a new windshield, installed seat belts, a dash pad, new filters, blower fan, and tried to clean it up a bit, but I'm just ready to go back to a truck. The 4x4 with manual front hubs absolutely works and if you know Quigleys you know this has solid axles with Danas and Spicer hubs so you could easily install lockers for more off-road performance (I've never off-roaded this but I've used 4x4 several times in winter). This is a full-size (not the shortie van) so it's a big old monster with the 4wd setup underneath. It has no problem out on the highway other than being a noisy old cargo van with dual side-exit exhaust.
A note about the 351: I was told this is a 351 (rather than a 302) but I have no idea how to confirm. I've looked around and cannot seem to find a definitive method of checking. If 351 vs. 302 matters to you and you know how to check it for sure, I'm happy to do it.
Of course the van needs some TLC. It was repainted at some point and the paint job is just average. It does appear that brown was the original color so everything basically matches, but you can tell the exterior was re-sprayed. Most of the weather seals are tired so there is a lot of wind noise on the highway, the stereo does not work (turns on but the speakers seem to be dead -- I drive it so little I never even looked at the wiring), it needs a new temp gauge or sender, and it needs new door locks (I have them with keys but not installed). A couple of these should be easy fixes, but I own 7 vehicles and this one just needs to go. The interior is a true cargo configuration and the previous owner put down a large rubber mat that is still in fine condition. I've put maybe 1,000 miles on this as I literally use it just for trips to Home Depot or hauling a random piece of furniture and it has never failed to start or get me down the road even in zero degree weather.
It is inspected for another 8 months or so, but does not currently have an emissions sticker (never tried since when I bought it I was outside Allegheny county). The tires are decent and I would expect them to pass again. Previous owner mentioned a ball joint but it seems to track straight (maybe a slight pull under braking but not on my most recent drive...?). It does not smoke and the motor seems healthy, but as you might expect from a 30 year-old Ford V8 it does drip or consume a little oil. I can see that it at least needs an oil pan gasket. Anywhere I've looked the frame is in great shape and the body is showing some surface spots but this van is definitely not rusted out.
Bottom line this is a running, driving, inspected 82 Quigley cargo that needs some TLC. I don't want to waste anyone's time so please read the whole ad and ask any questions before you ask to show up with expectations. As you can see I have tried to disclose known problems as I'm not interested in fooling anyone as to what this vehicle is or is not. You are welcome to test drive if you show up with $2010 in your hand. This van is nearly 30 years old and it is not pretty inside or out, but it is a solid runner that will blow through terrain in 4x4.
I might trade this for a truck of similar value (will certainly consider a 2wd if it's in a little better condition) or possibly a fuel-injected 2wd van. I am available most evenings to show the Quigley.
Prefer PM's for now but I'm happy to discuss over the phone after initial contact.