With all of the other cars running, I hardly ever drive this anymore, insurance costs more than I spent in gas for it in the last year...
The car is a Subaru 1989 GL 3 Door Coupe, it has a PB 4WD, 3 speed auto. It has 165k miles. There are some minor body rust problems, but overall the chassis is solid. It's a decent car for running around town, but the 3at is a dog on the highway. And 80% of my mileage is done on the highway.
There is a decent oil leak up front when it's running (worse on the highway). I have to add about every time I fill the tank. The shocks were replaced about 5k miles ago. If you're in PA, the inspection is good for over a year.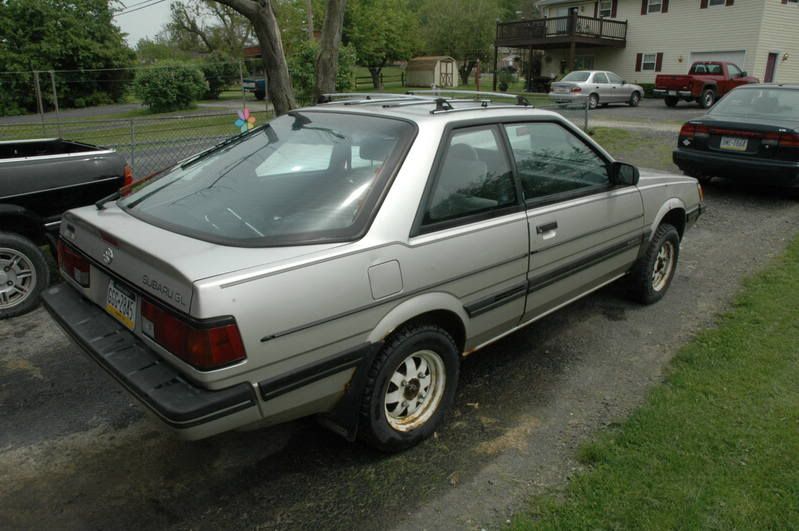 Rust at rear arches
More pictures; Photos
As you can see in the other pictures, there is also rust on the hood and the drivers door is dented, but I have a rust free hood and both doors in the correct color, I just haven't put them on yet.
For $900 you get the car with the wagon wheels and the snow tires with a lot of grip left. You also get the hood (I'll swap it for you) and the doors. Also the cargo cover and I'll leave the stereo in it (a newer CD w/remote and Dash adapter).
For $500 you get the car with the black steel rims and driveable tires.
If you want any additional pictures let me know.