Time to clean out the garage a little, all prices are negotiable and shipping is extra/pickup can be arranged (PM me for more info/questions, etc.):
Weltmeister 924/944 lowering springs approximately 220lb/in rate. Looks like the dead coils have been cut off. $50 obo
Here's how they looked on my 924 when I picked it up: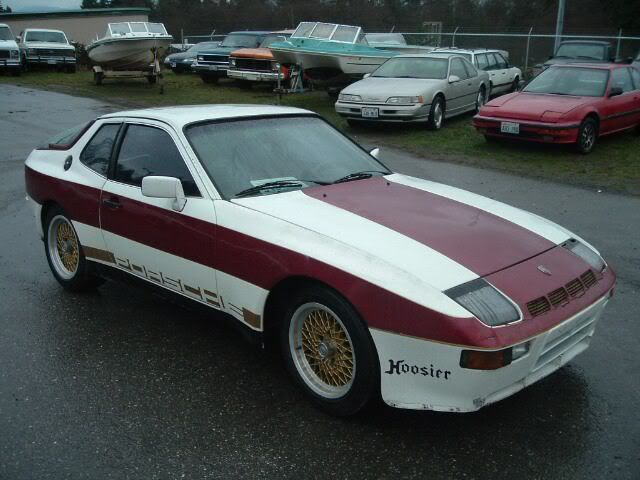 Rode fairly well with the KYB GR-2's and HUGE Weltmeister sway bar and 16" wheels.
Skunk2 2.5" springs from a Honda coil-over kit ($50/pair obo):
0700.2.50.006 = 336 lb/in x 6"
0700.2.50.008 = 448 lb/in x 7.5"
Advanced Racing Suspension shocks ($50 obo) 13.5" compressed, 18.5" extended.
Brand new 5x130mm to 5x120mm 1" thick bolt pattern adapters. ($75/pr. obo) Never used these as they were too thick for the intended use.
17x7 ET 35 "G.Z. Superspeed" dual-pattern (5x100/5x114) wheels. $200 obo (tires not included)
Porsche 924/944 taillight filler plate (lights up using license plate lights) $20 obo
1987 Shelby CSX "shelby signature" steering wheel and adapter hub. $175 obo