This poor little GT wants a new home. I got it as a parts car for my V8 swap and didn't actually need much out of it. I haven't investigated too closely, but it appears to be a nicely straight body.
The bad: there's a bit of rust on the sills, particularly on the passenger side - see pictures. It's southwestern rust, anyone from the northeast would call this showroom condition. The floors look solid when the carpet is pulled back. Paint is consistent over the vehicle but not great. In the interior, the dash is cracked and the Personal steering wheel needs to be recovered. The front seats also need new upholstery, although the rear bench seat is good. The car also needs new door cards, unless you like wood panelling!
The good: fundamentally solid. All the glass is good and everything on the body works as intended. Straight car. Wire wheels.
Good or bad? The car has a sunroof. It doesn't leak.
What's missing from the car:
- engine and transmission. Perfect for an engine swap. Got a spare 302? Miata engine?
- center console, although I'll throw in a 1972 one if you want it.
- a few little knobs and things
- rear emblems
- heater motor - some carpet pieces, but not as many as the pictures would have you believe.
What comes with it:
- new 1972 taillights
- dash cover
- new control arm bushings (V8 style)
- brake lines
- anything else I can find
$800 OBO. The car's in Grand Junction, CO. I'm willing to work with shipping companies. I know, you'd buy it right now if I was in your town. But I'm not, so show some creativity if you want it! If you come pick it up, I'll take you for a ride in a V8-prepped rally Miata, a 480 hp street Miata or an LS1-powered MGB GT.
Let me know what you want pictures of.
The taillight holes are covered with foil tape to keep the elements out. The discoloration on the fenders and hood is frost.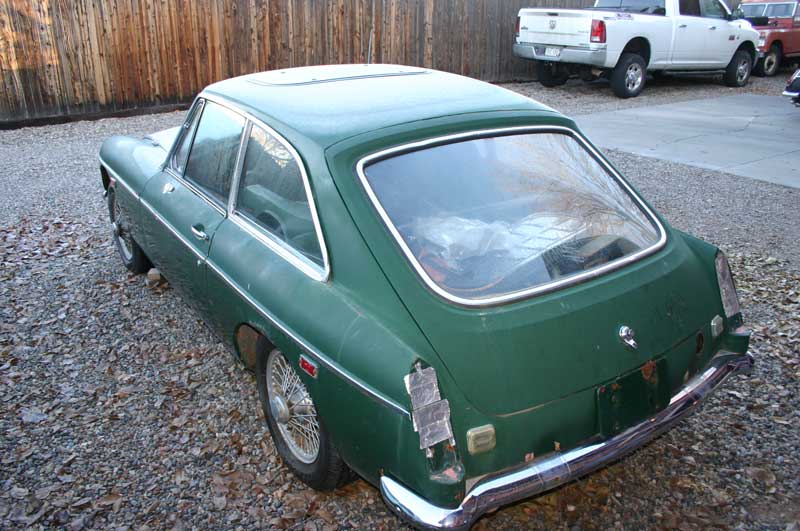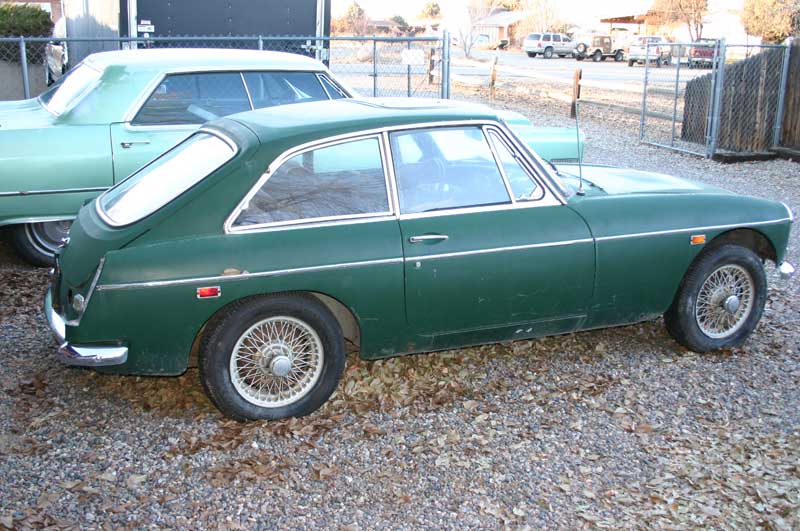 Left side sill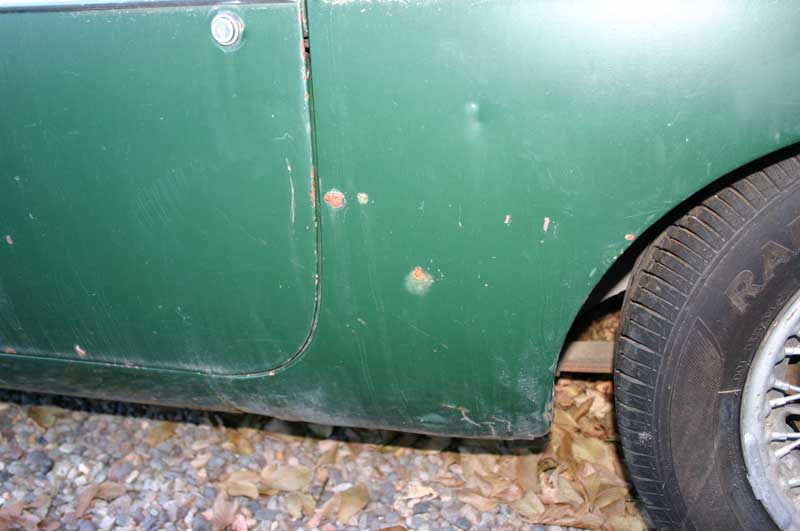 Top of left rear wheel arch. I have a clean patch that can we welded in to this spot.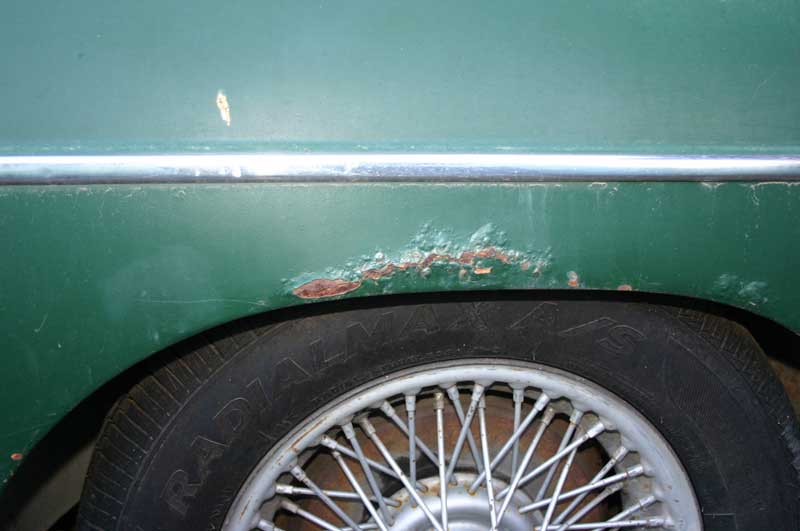 Right side sill.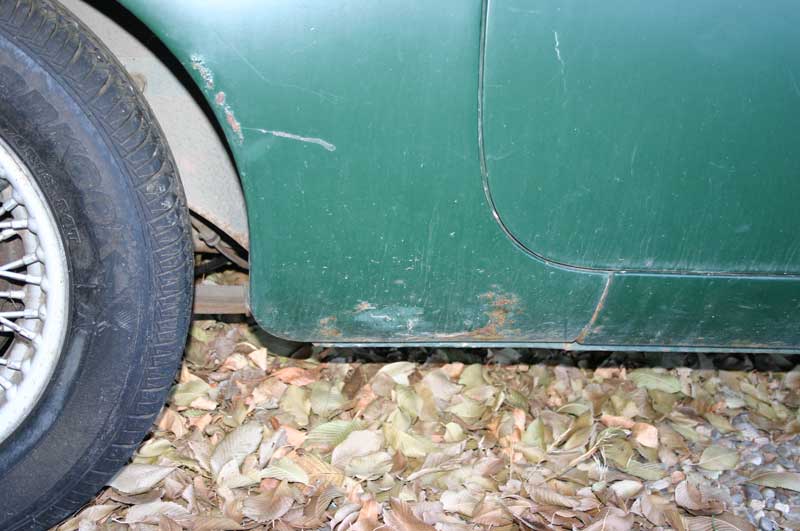 Terrible picture of the interior. The white bits on the dash are double-sided tape from the old dash cover (included with the sale). Check out that door panel!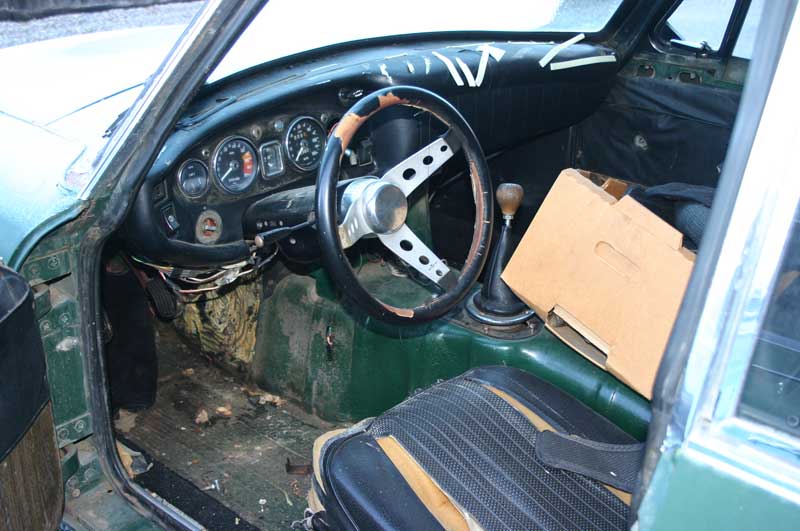 Passenger floorboard.