Okay I have a few questions for you guys about my front bumper.
First off this is my bumper and current mounting. It has 6 aircraft quality 1/4 turns holding it on. the two you cant see in the pictures are at the top all the way back at the front wheels. I have to turn the wheels and reach inside to get them loose.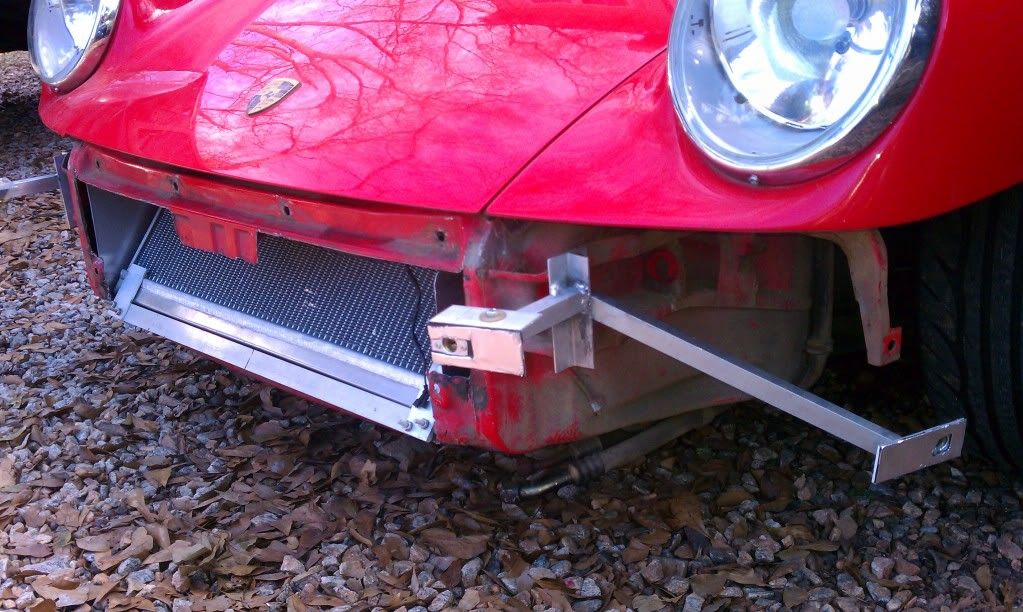 So on to my questions...
Does this look strong enough to hold the bumper on at track speed?

The more I think about it I hate that i eliminated all the impact protection on a car. This is not a dedicated track car. Should I go back and add an impact beam, or if I did how would it really help? Would it just transfer the damage to the body anyway?

I don't think that I need to go this crazy, but I could create a solid splitter mount, an under tray / skid plate (for the fuel system), and some structure to smash before my headlights, fenders and hood.