Morning racers,

No secret our shop does extensive CFD work. With our connections to pro-level racers, we do a lot of projects we can never ever talk about. that's a problem because I'm a blabbermouth. So what we did is a full aero study on my personal car. Our CFD process is highly calibrated. we report data to teams so they can build parts, this reduces the time needed in the wind tunnel, they then provide the data back to us and we calibrate our equipment. it's a never-ending process, just know that data share is why we can't talk about who we are working with, but it's also why our equipment is highly accurate. I'm sure you understand why the little Miata gets a back seat to the top-level cars, and why progress is painfully slow. I just want to talk about it soooo bad. So here is the process.
It's all starts here as you can see
https://www.youtube.com/watch?v=cahak-w3BWE&feature=youtu.be

The car get covered in chalk. This helps our scanning equipment create what's called a "mesh"


as you can see here this is a mesh of a NC Miata and MESH files are basically unusable, not pointless but almost.



once the mesh is imported the engineers begin the painstaking process of turning it into a useable part. From MESH into a body. the CFD computers will only recognize a "body" the day that scanning equipment becomes 99% perfect and we can automatically change a mesh into a solid body our CFD costs will fall 50%. more than half the labor involved in this process. I know your thinking Fusion has a mesh to body converter... it doesn't work on parts this big, but I think it's coming soon.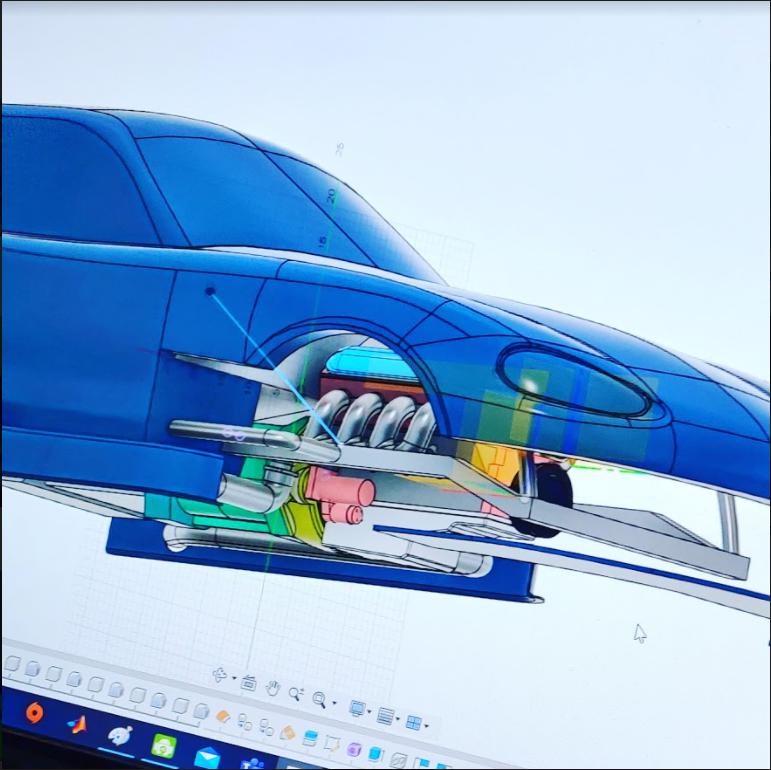 After that, it's time to model the underside and internal parts. Driveshafts, Transmissions, Radiators, and ducts all get their turn being created to mirror the real thing. i'm telling you this is weeks worth of work for each car.

Here you can see the almost finished product. at this point, it has about 40 hours of engineering time and it's shoved into the computer.




Tada!! the first run. Lots of work for the first pay off. The big red circle is the money maker. If you don't have balance then you don't have a fast race car. that's the part you need to pay attention to. 910 is a good number for downforce. very good infact but 33% front nose weight ... isn't but wait it gets worse.


we added the front some ducting that didn't show up in the scan and the dual-element wing.



and it got WAYYYYY worse ​​​now down to 19.8% front balance. Looks like we should ditch the dual element kit and focus on front downforce.



that's it for now. as it comes along i'll update this thread, thanks for checking in. ​​​​