Progress update! Well I took a little step back this week. I wasn't going to completely tear down the engine I bought, but decided to after I was silly and ground away the valve marks on the pistons....while they were still in the block. Oh man was I glad I made that mistake. I found a lot of dirt and grime in places that were not suppose to be dirty.
Two of the cylinders had not rough...but rust stained surfaces that cleaned up well with spray lube and a paper towel. However, the rings in those two cylinders weren't looking so nice. So I'm finding that the ring end gaps might be a little small as well. So the I stripped it down to the bare block and I'm giving this thing a thorough cleaning before it goes back together. Luckily my brother in law use to rebuild engines for a living and is guiding me on the dos and don'ts. So far he hasn't found anything that a good cleaning won't fix.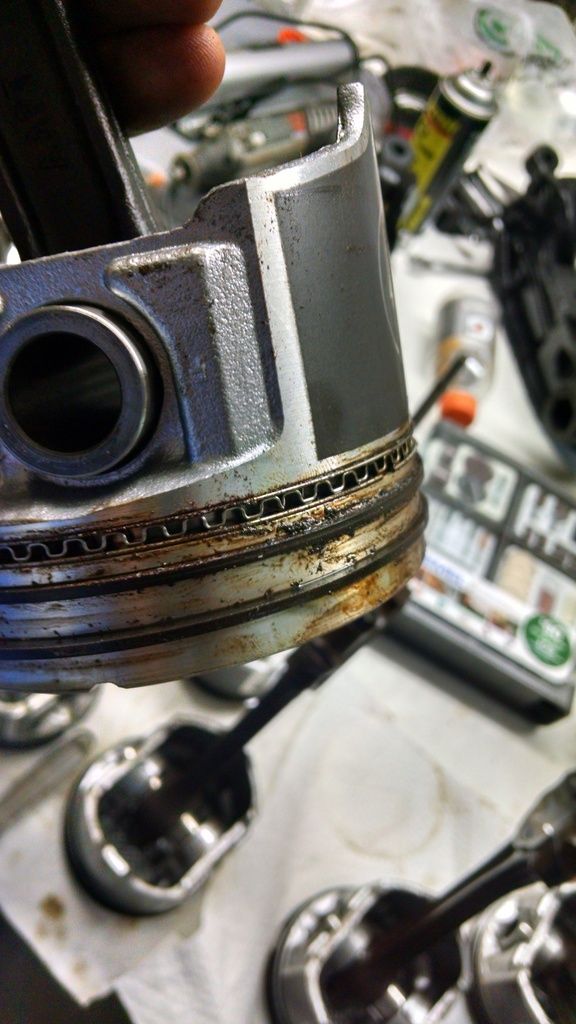 Cleaned up the heads too. They look good and are ready to be painted LA blue with the rest of the block. I'll do that as a complete assembly though.
Also blasted and painted the LCA's....those look great.