Well second try on this build. I started the build 2 years ago but school got in the way. Now I have moved in with some friends and have a shop in the backyard now.
Here is the car as it sat about 2 weeks ago: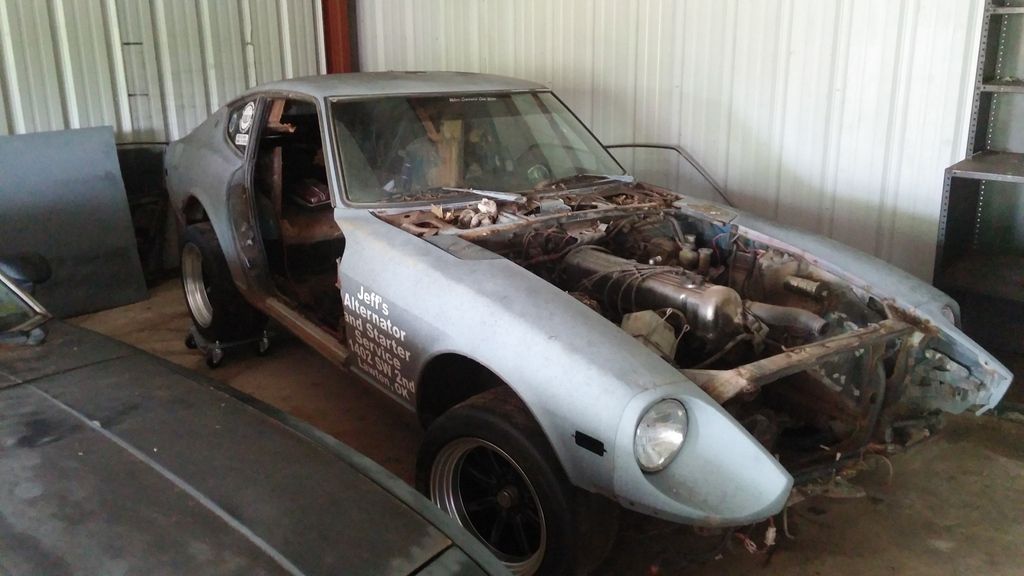 Since these were taken I removed the head, the rest of the massive speaker box and pulled the remaining interior. Ill upload some pics of this later. Did find out that the motor thats in it is toast so Ill be putting an L28 in it.