Because what I really needed was another project.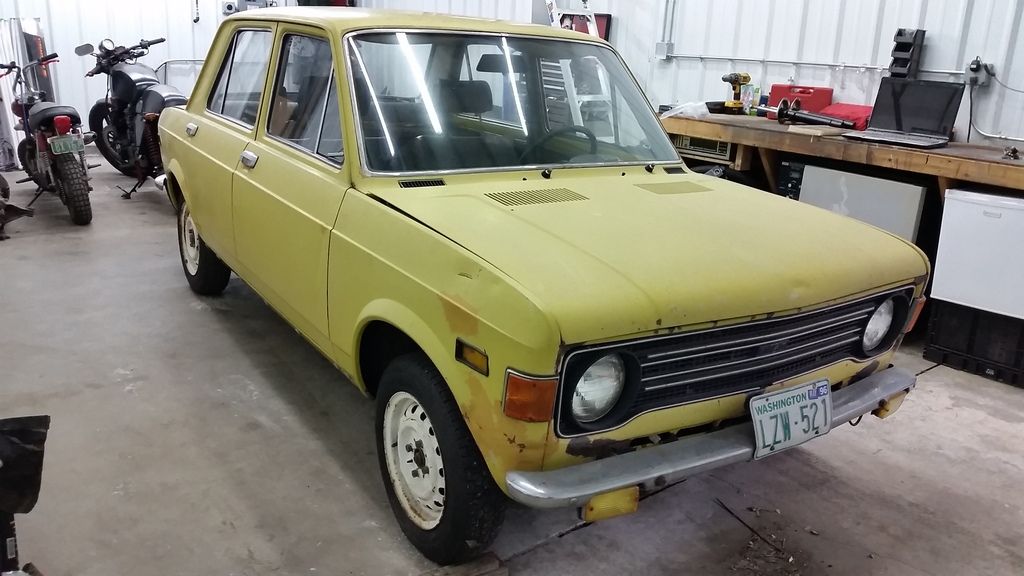 This car came up on our local Craigslist early last week and, after a short conversation and some cursory research, we both agreed that we should drag it home. The previous owner bought the car June 1st 1990; We took deliver 25 years later, to the day! It was parked in 1996 after the head gasket popped and was put into storage until last week.
This thread should move fairly quickly, unlike some of my others. I'm jumping straight into the rust repair before doing too much with the mechanics. The car is scabby, but very solid, so there might not be too much in the way of sheet metal work here. I'd like to have it ready to go off for paint in two weeks, barring any extreme rust that I've yet to uncover.
The immediate plan calls for a X19 1.5, 5 speed, and L-Jetronic swap, rabbit struts and coilovers up front, wagon leaf spring and new dampeners out back, fresh paint, and some lows on steel wheels. Obviously brakes and steering components will also be freshened up as things come apart.