In the grand tradition of starting build threads before actually getting the car, I will now start writing about the 1983 Mazda RX7 that I don't yet own.
I'll begin by saying that this is sort of a continuation of the Mazda2 on $100 a week thread that I had earlier. When I bought the 2, I wanted a a car that I could drive every day. A car that I could haul my kids around in and grocery shop in and take trips in and slowly get back into autorcrossing. I put 24K miles on the 2 in the year and a half that I owned it and it did exactly what I set out to do. My mild smoldering interest in motorsports was rekindled in the 20 autocrosses and 12 or so rallycrosses that I attended with the car. When it came time to replace it a quick re-evaluation of priorities revealed that I no longer wanted a sane logical car to haul the kids around in, I want a berkeleying race car.
So far I've located a 1983 Mazda RX7 in current IT7 trim. Current log book and spares and the whole 9 yards. Where is it? Atlanta, of course. It's paid for and I'm headed out to pick in up in 8 days. Could things go bad? Sure, but every long distance car purchase has gone fantastic. So far. I still need to buy a trailer to haul it back, but that somehow seems quite minor in the whole scheme of things. What I did buy already is a set of tires for the car. It comes with a couple of sets of wheels with road race tires on them. That's all well and good, but I have a rallycross that I'd like to attend with the car very soon after I get home. Some cursory searching showed that tires for a 13x7 inch wheel are pretty non-existent outside of road race compounds and those aren't ideal for rallycross. I ended up with these beauties. 460 treadwear should be interesting.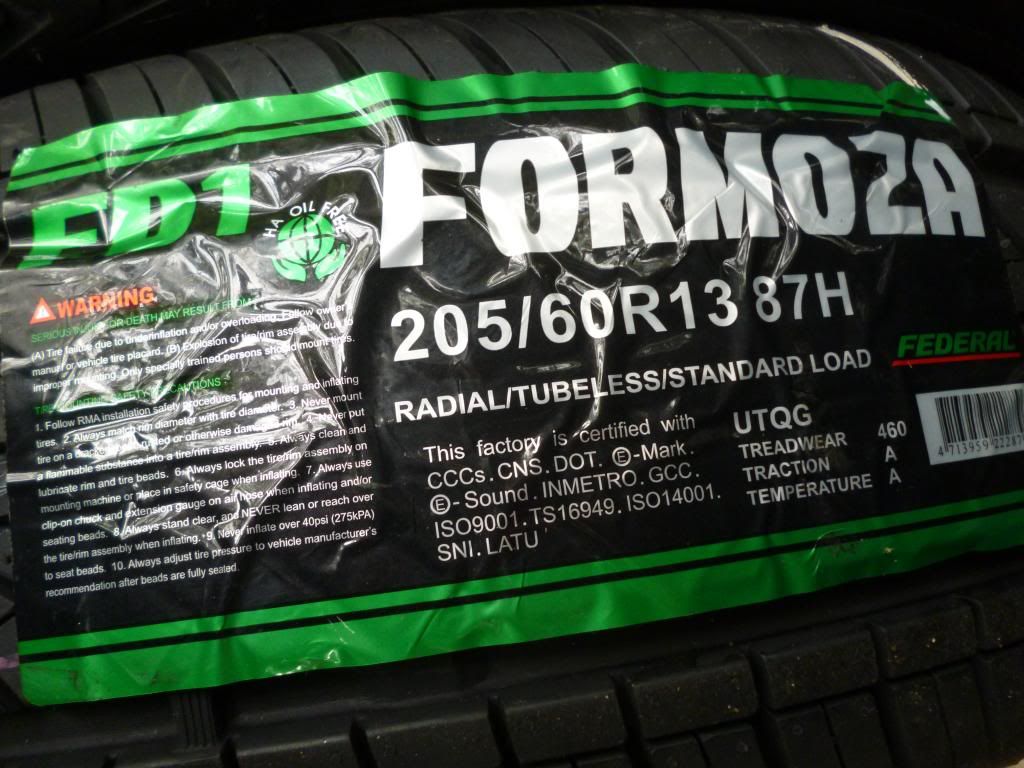 I still need to figure out exactly when my budget starts, but those tires take $263 off the top before I ever set eyes on the car. Perfect.