Here it is, the day I brought it home in all it's bright red glory. I wasn't sure about the color but it looks good in person.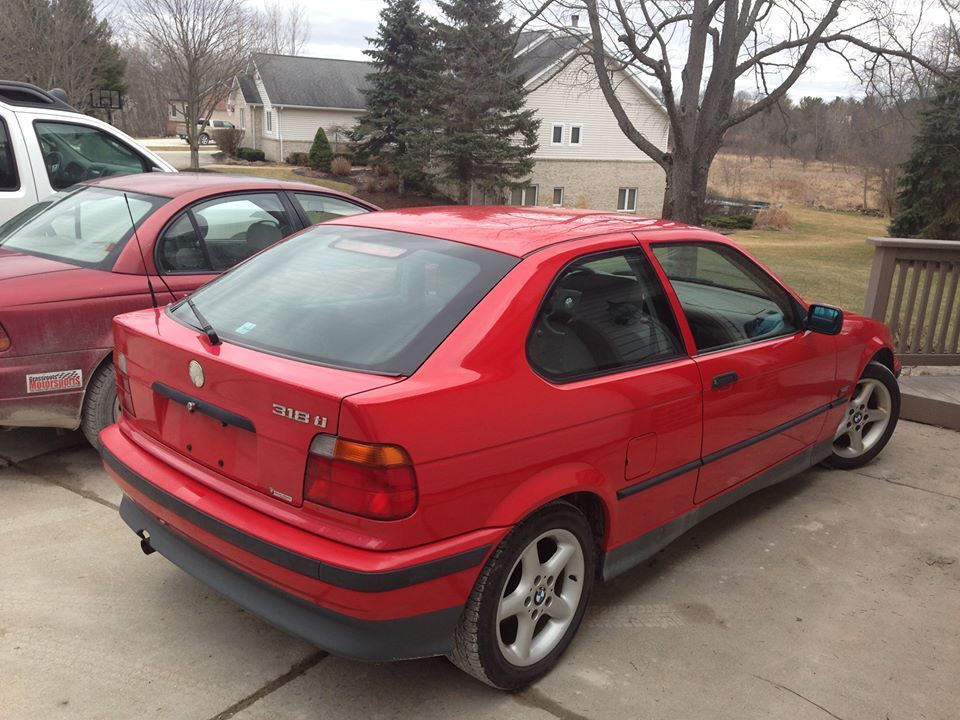 I didn't think I wanted another BMW until I saw this car. Two things convinced me to go look at it. It didn't have a sunroof and it had a limited slip.
Tuesday: The first week of driving the car. The heartless wench named "Michigan Winter" dumped 6 inches of wet and heavy snow/sleet in a few hours with the worst happening during the commute home from work. It was probably the scariest weather I've ever driven through. That limited slip diff is probably the reason I made it home.
Turns out a 318ti was exactly what I wanted but I just didn't know it. With the hatch it's the perfect size for my cargo carrying needs. It's also great fun. The little compact feels more eager and less "serious business" than the '92 318i I sold to Logdog.
Goals: Make it reliable (more on that later,) drive it to work, do a track day or two at Waterford Hills, rally/autocross? We shall see.