In reply to Dirtydog :
Cut the upright off. Did deeper cuts in the hub. Applied chisel and anger. And we're done.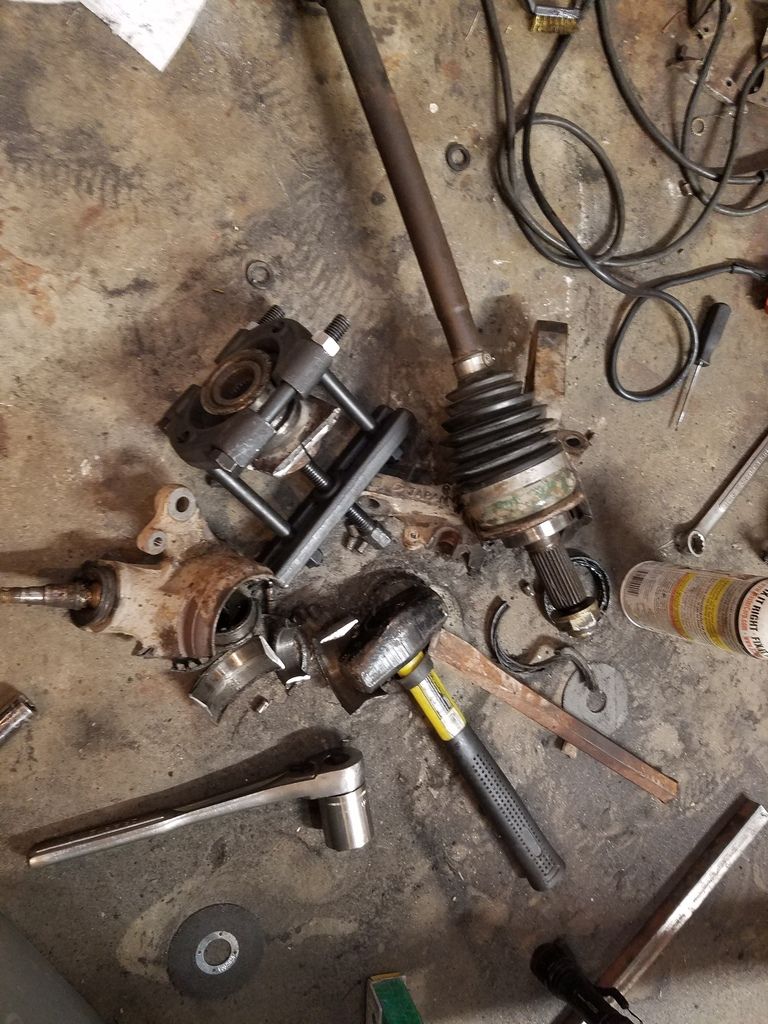 I nicked two splines with the grinder. This isn't a high hp race car. I think I'll be find. Nut fits smoothly so as long as it slides together tomorrow when I have the time to take the car apart again, I think I'm good. I think I just paid myself about $2 an hour for a used axle.