My two project cars, My current DD a 2000 toyota echo which I got in a trade for a bicycle and $75 cash and a 95 toyota tercel which burns more oil than gas. I took the stock echo(WITH HOOSIERS!) to the 2014 challenge and had a blast! got hooked on AutoX like a bad drug. toyota echo updated budget, car: $75 plus a bike clutch: $69 tires: $135 tach: $10 camber bolts/shims: $32 springs: $57 wheels: $90 total: $468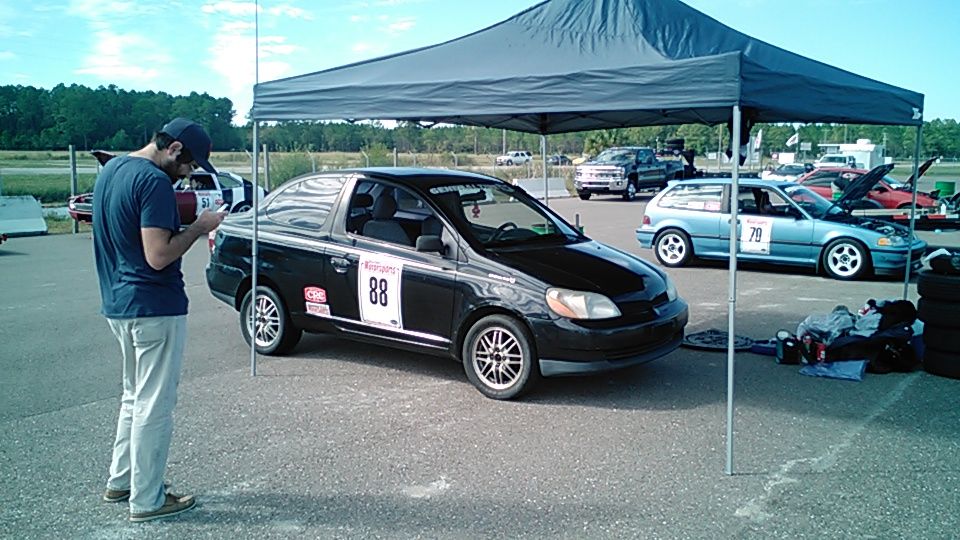 Before:
Scion XA 1inch drop springs Front 250lbs rear 200lbs
After: junkyard saturn wheels, the drop springs didnt drop the echo since its so much lighter than the Scion XA but it handles much better.