I'm sitting here drinking coffee, waiting to wake up Deucekid#2, and I realize I haven't started a thread for the new car we're going to pick up this morning. That just won't do, not proper story telling.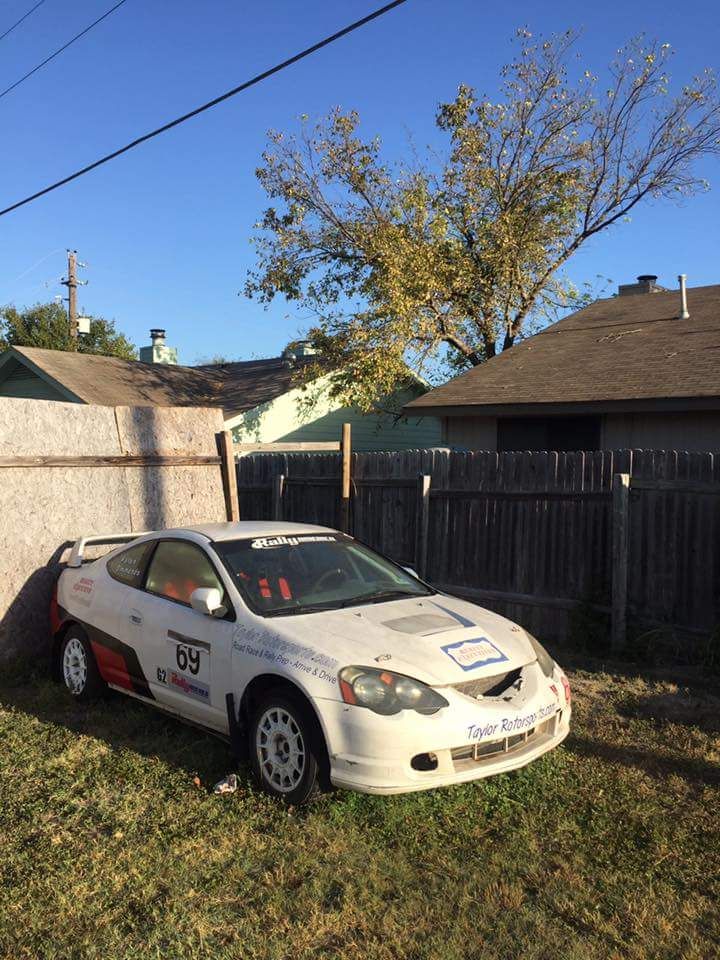 This is all I've seen of thr car so far. It was purchased by my partner in this particular crime a week ago and moved to the grounds of Rally Ready driving school outside Austin. The brakes were almost rusted solid.The car will crank but not start. There are some significant questions about what pieces are really on the car from it's stage rally days, the title is somewhere at least a couple of owners back, the NASA logbook it raced under is lost, and it's very very dirty.
Anyone with eyes (and my wife has eyes) can tell that this is probably a terrible idea, so follow along and see if I can make the transition from 40 year old stay at home dad to race car driver.