Hi, started a build thread when I thought I'd be using the z car for the Challenge, then plans changed.
75 280z
I hadn't touched the car in several months before today, and it sat pretty much as it did before:
stripped out, nasty red/orange interior, lumpy poorly done primer exterior, rusted out floors and door sills.
We went over to the garage today, threw out most of the useless crap I had kept for some reason (like the unsellable interior pieces), took off the doors and hood, and sanded down the horrible primer to smooth things out a bit. We're hand sanding everything with no blocks so we just got the left rear quarter done so far, but it feels a lot less like sand paper and a lot more like real metal now.
Going to get the car smoothed out, suspension gone through, try to figure out how to get the front fenders off so we can coat the insides, pull the engine, decide if I wanna use the l24 I have or just spend approximately the same money it needs on an rb20 swap, decide on interior and exterior color, fuel cell, autopower bolt in cage welded in, patch panels in door sills and where the bumper supports used to be, new floor pans welded in, probably new frame rails welded in while we're at it, etc etc the list is never ending.
I want to build the car, at least to start with, for NASA Outlaw Vintage racing, and as a weekend/fun day car.
I have some very used RS3's I will use to set the car up and make sure everything is working properly before I put some less-used tires on.
Buying Bart 15x7 or 8 deep dish steel wheels from Summit.
Without further ado, here are a couple pics from today's work: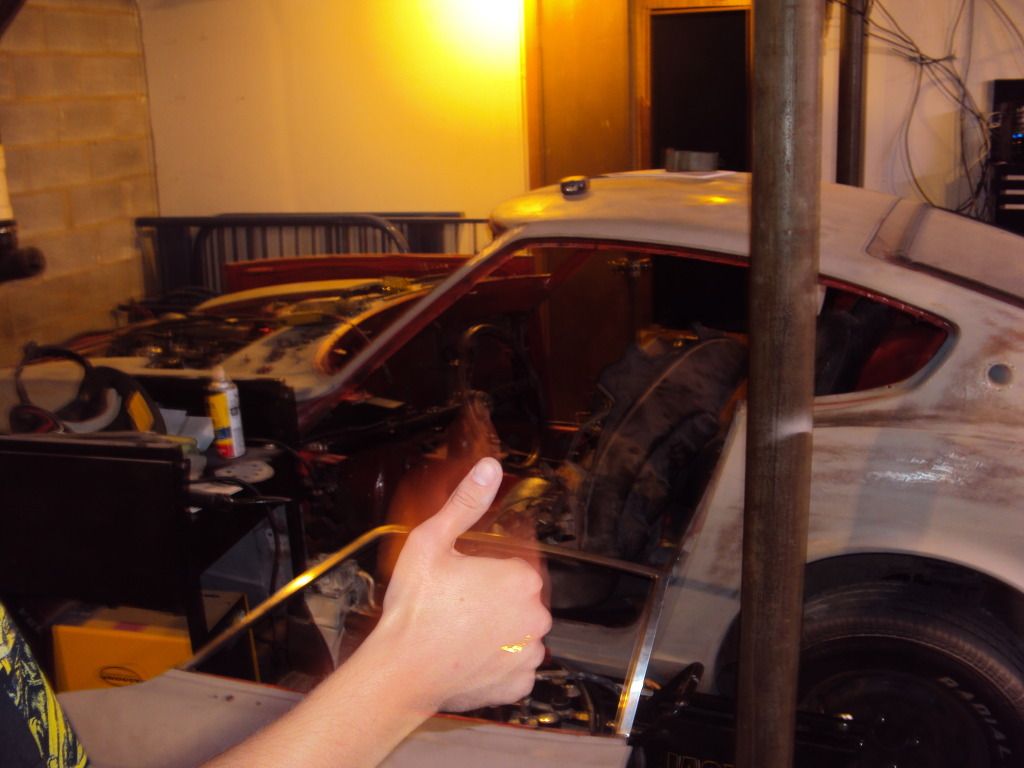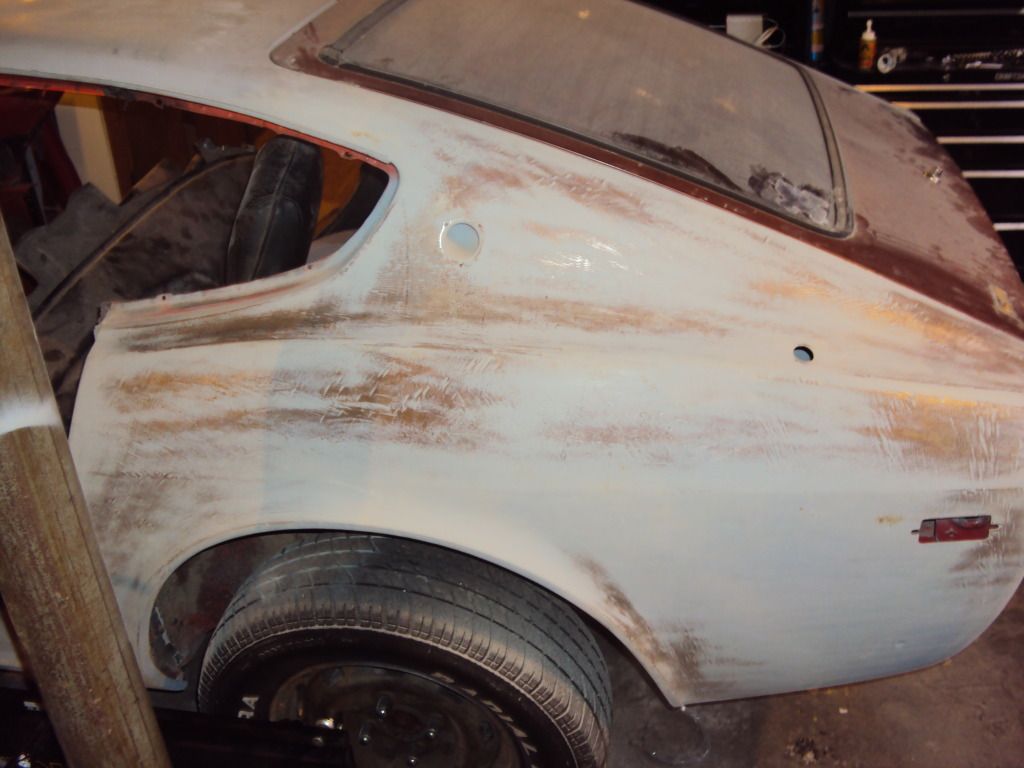 I'll update as we get work done on it, hopefully we'll be able to do something every weekend now, things will pick up speed if I can ever get my own garage space.