Just got home after a long day on the road. Started at 7am this morning and was home by 10pm. I picked up a 1989 Peugeot 405 Mi16 on ebay for a rather good price. These are the only pictures I have of it now, more once I clean it up a bit and go through it.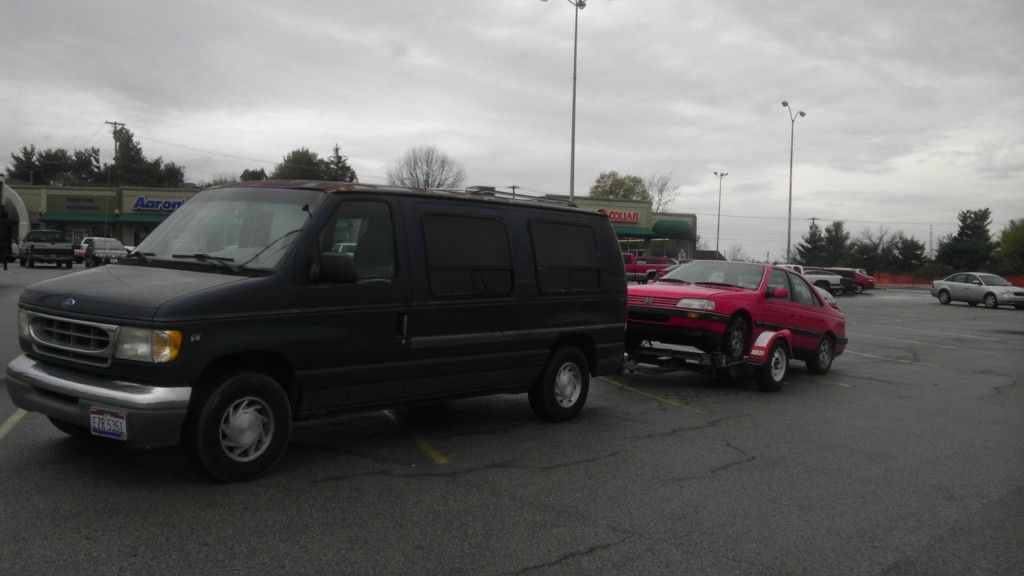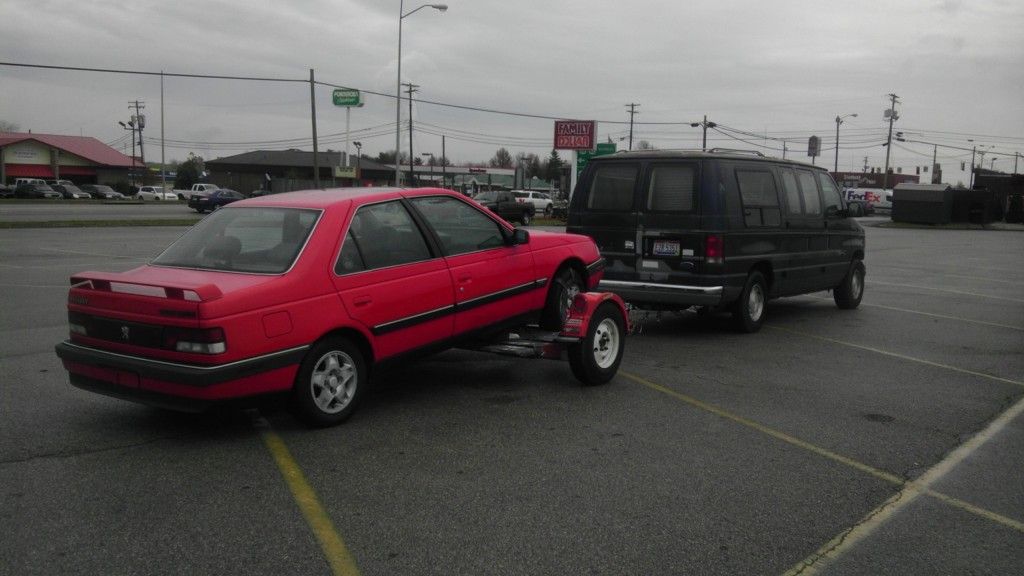 I wanted to decorate the awesome tow van with things such as "Frenchy Can't Drive" with an arrow pointing to the Peugeot and a "Fig Newtons" across the windshield. Alas it was raining most of the way home and it would have washed off immediately.
The list so far of what it needs:
Front strut mounts, they are totally shot.
The power steering pump doesn't sound too happy.
Timing belt, the change interval is 37k miles and I don't know exactly when it was last changed although the owner said the owner before him said the owner before him changed it, which was about two years ago.
A tune up (both Italian and new parts)
Figure out why it doesn't idle when first started, you have to keep your foot on the gas until it warms up a bit.