Okay, VFD enclosure is DONE.
One note: I didn't install a fan yet. I left room for one, but I've heard plenty of anecdotes that VFDs don't actually get that warm, and that mine will likely be fine in this large of an enclosure. I'll monitor its temperature and add a fan if it gets warm, but I'd really prefer to not have a chip blower aimed at my electronics.
Sloppy paint job with leftover paint after I was done booger welding: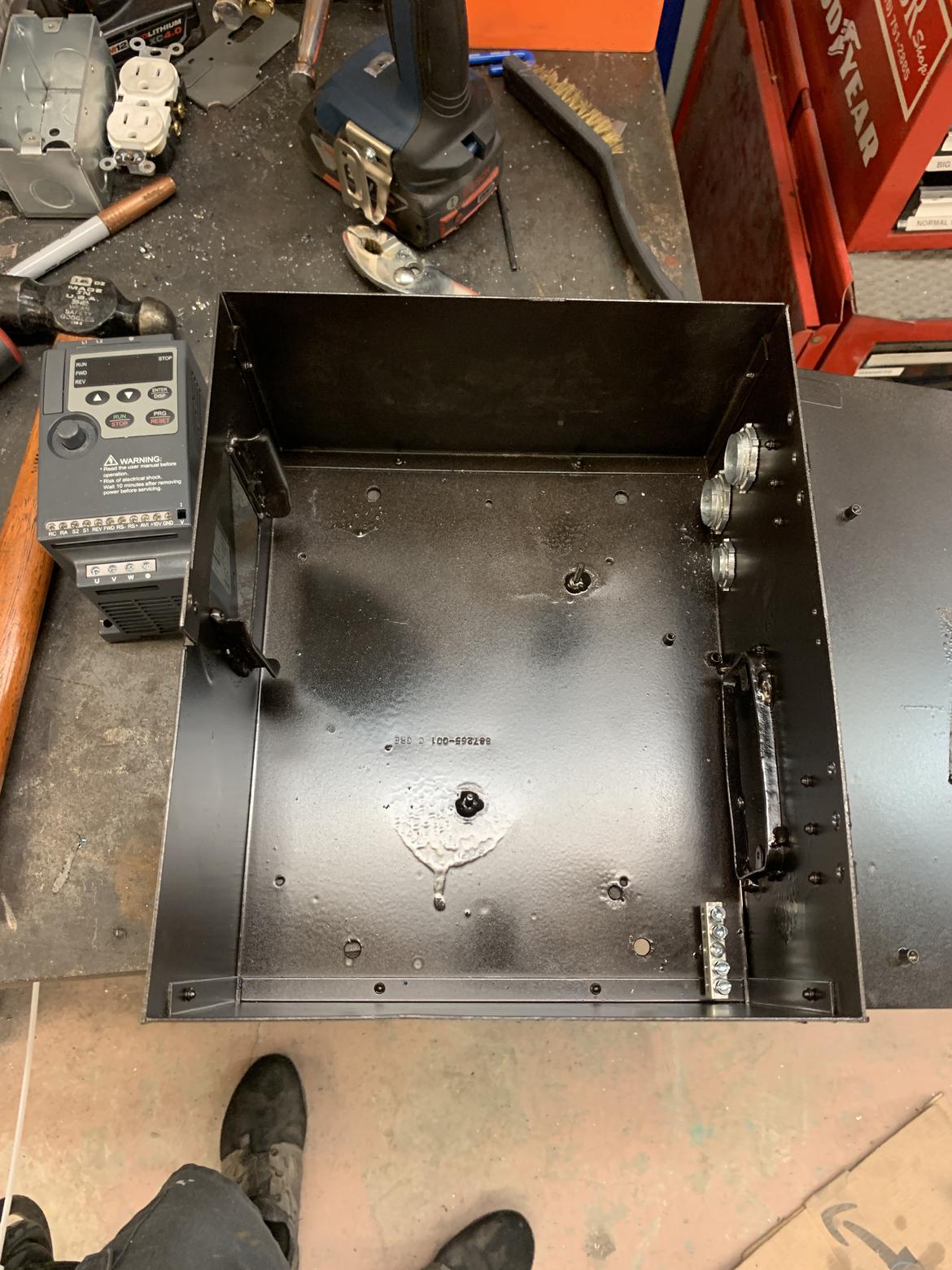 Add a little wiring...
And done!
I called it a night at this point. Tomorrow if all goes well I'll put the plug on, wire the motor and wire the low-voltage control circuit.