This is my explanation video of the rotary valve engine head that myself and my brother have designed from scratch, machined many of the components ourselves, assembled, trouble-shooted‌, tuned and improved over the last three years. The car is a 1999 BMW 328iS with a 5 speed manual with 163k miles on the 2.8L inline 6. We dyno tested the engine before hand and plan on re-testing it in the near future. We purchased the car in April of 2015 and one year later, we had a running rotary valve engine in it after spending about 5 months backwards engineering the interfaces of the stock cylinder head, 6 months of machining parts (over 700 pcs in total) and a month to assemble it in the car and make it run. The head is fully integrated into the car, utilizing the stock exhaust(ported and polished), stock ECU and sensors, and is grafted into the original intake manifold with 6 velocity stacks and a custom carbon fiber intake plenum.
There are many Youtube videos of it on my channel: Mrpizzaman09. Else, you can search for rotary valve engines.
This is a photo of it while it still had the double sided belt for the valve train.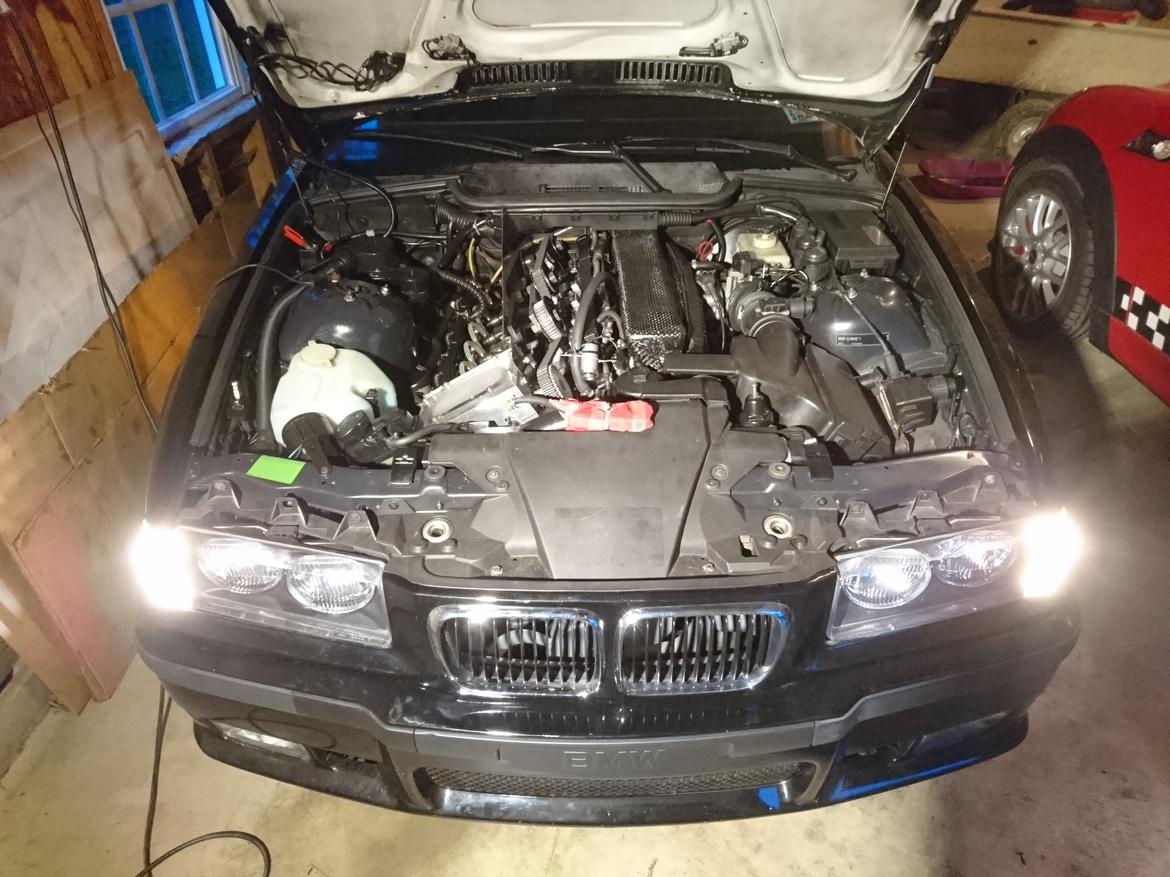 I'll try and post for details and photos in the next couple of days.
This is the first modern production car that I'm aware of with the axial flow rotary valve design, and the first inline 6 version that I've ever seen, particularly with 6 individual valves.
If you have any questions, I would be more than happy to answer them.