I started experimenting with this as part of my guitar electronics projects, but figured that it would be more interesting to the GRM community at large. I am not a subject matter expert, I am a recently introduced enthusiast that won't shut about it. So there will be some learning in this thread. I am sharing what I've learned, hopefully others will do so as well.
Electro etching is the process of etching metals with THE POWER OF ELECTRICITY!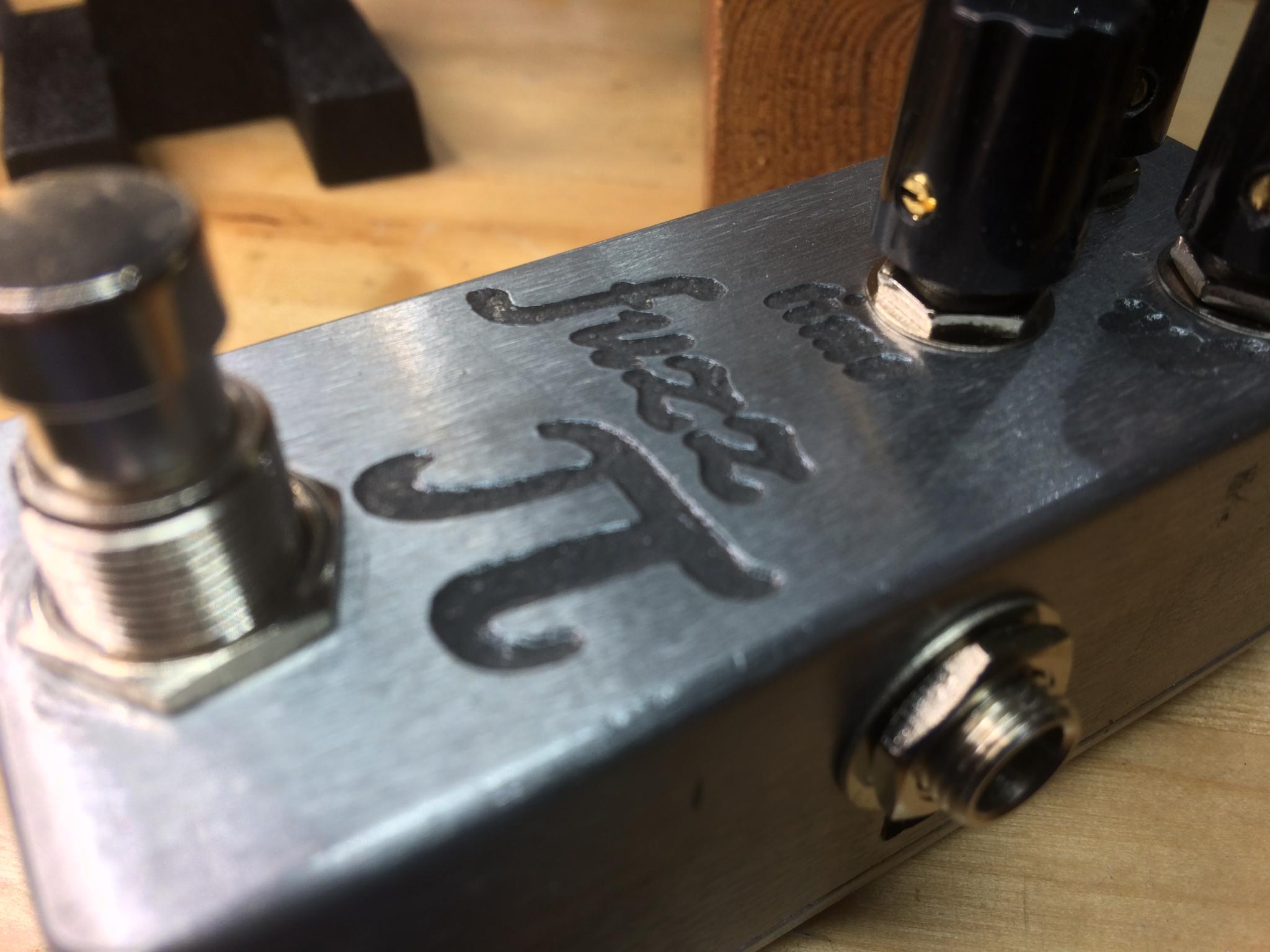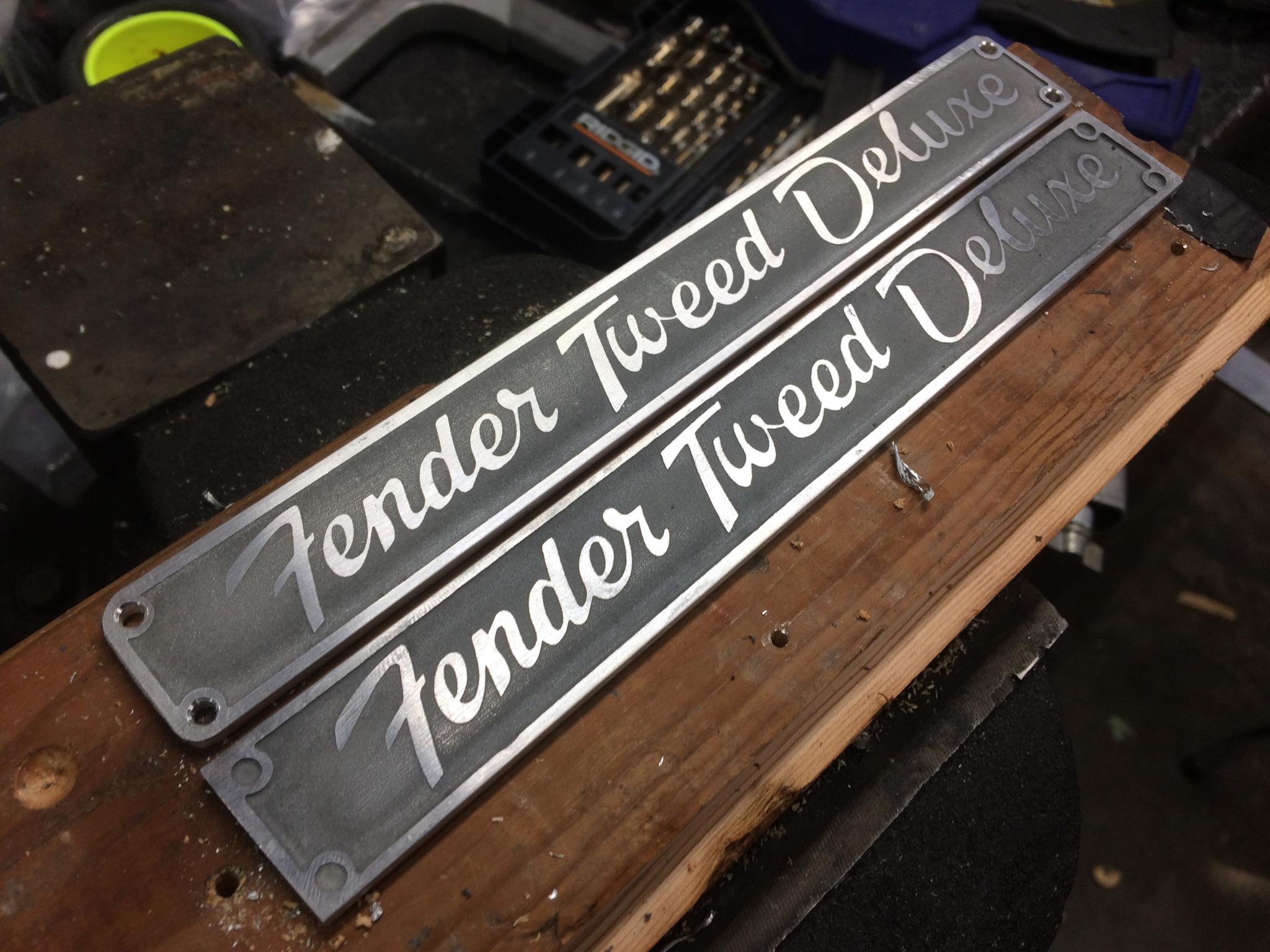 What you need:
- water
- salt
- 12v power supply of some sort
- wire
- masking material
I've only tried this with aluminum so far, but it should work with other metals like steel and brass.
The first step is to transfer your design to the material. Any exposed metal will be etched away, so everything you want to remain untouched needs to be masked. You can do this by painting everything and scratching away your design. You could do the same with electrical tape and a knife. You can take a page from the guys who do DIY circuit boards and use laser printer toner. This has the potential for much more detailed etchings, and I'll try it later.
You can also use a vinyl cutter. I chose this option because I have access to one.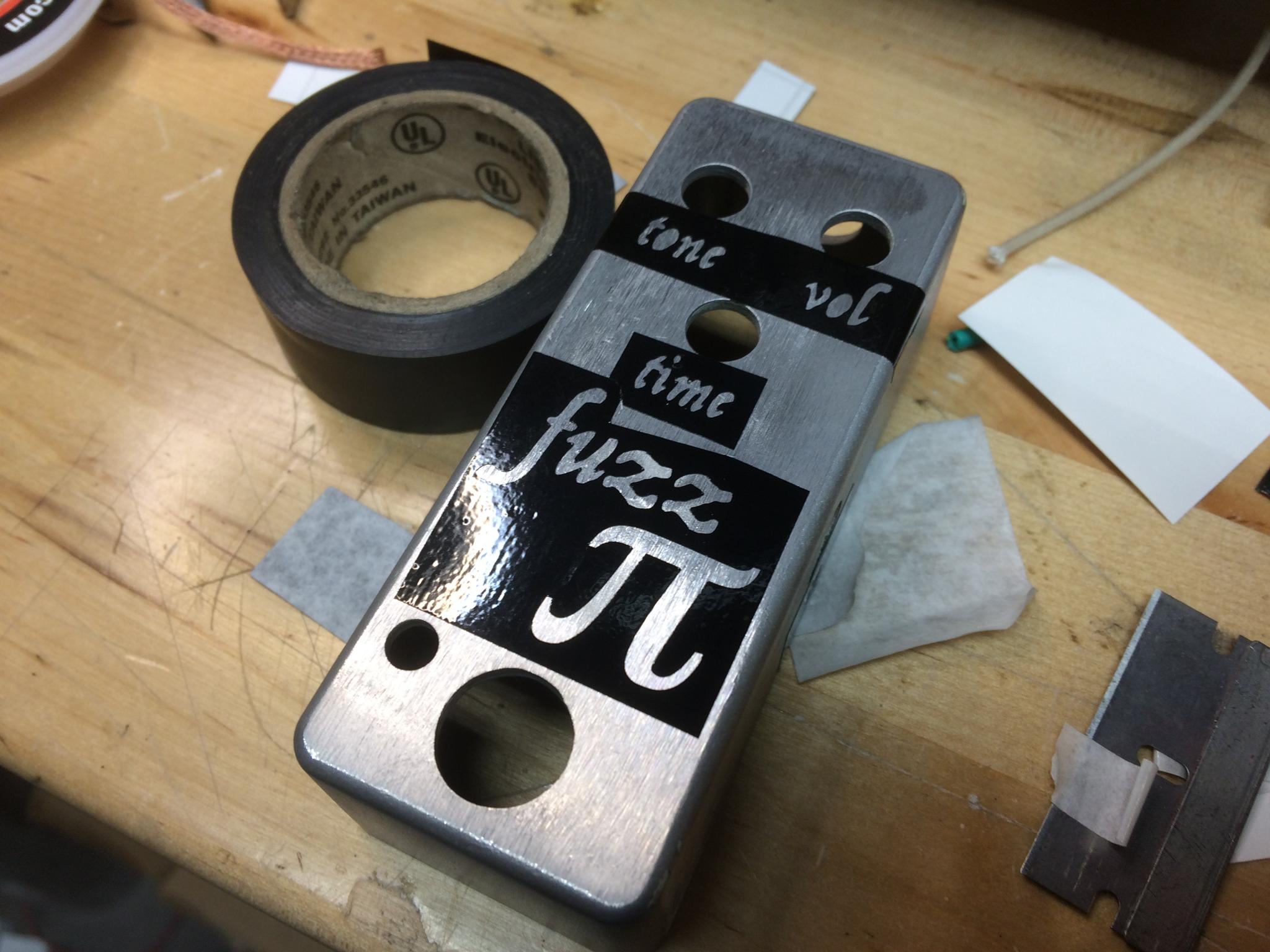 Attach a wire to your piece somehow. A couple of times, I've simply taped it to the bare metal.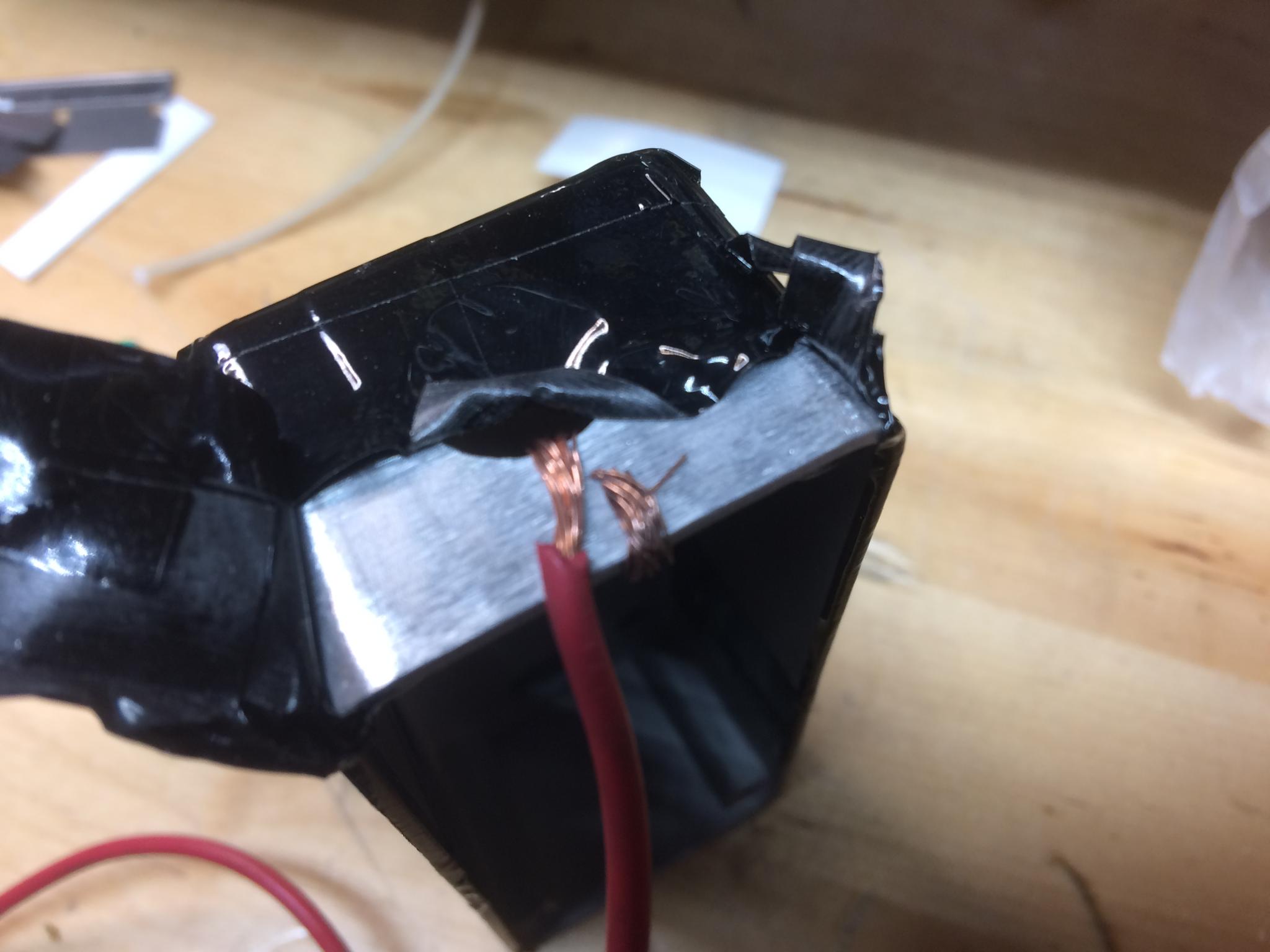 Mask off everything on both sides. Any exposed metal will be etched, and a leak will give you a crater. Make sure your wire well taped down so water can't get inside.