I decided to try to paint the Sonett this past weekend. I have spent the past couple weeks sanding and getting ready for paint. With a cheap Harbor Freight gun, a used compressor, and a kit from paintforcars.com I figured it was time. The primer was mixed per instructions, and laid down really nice and smooth.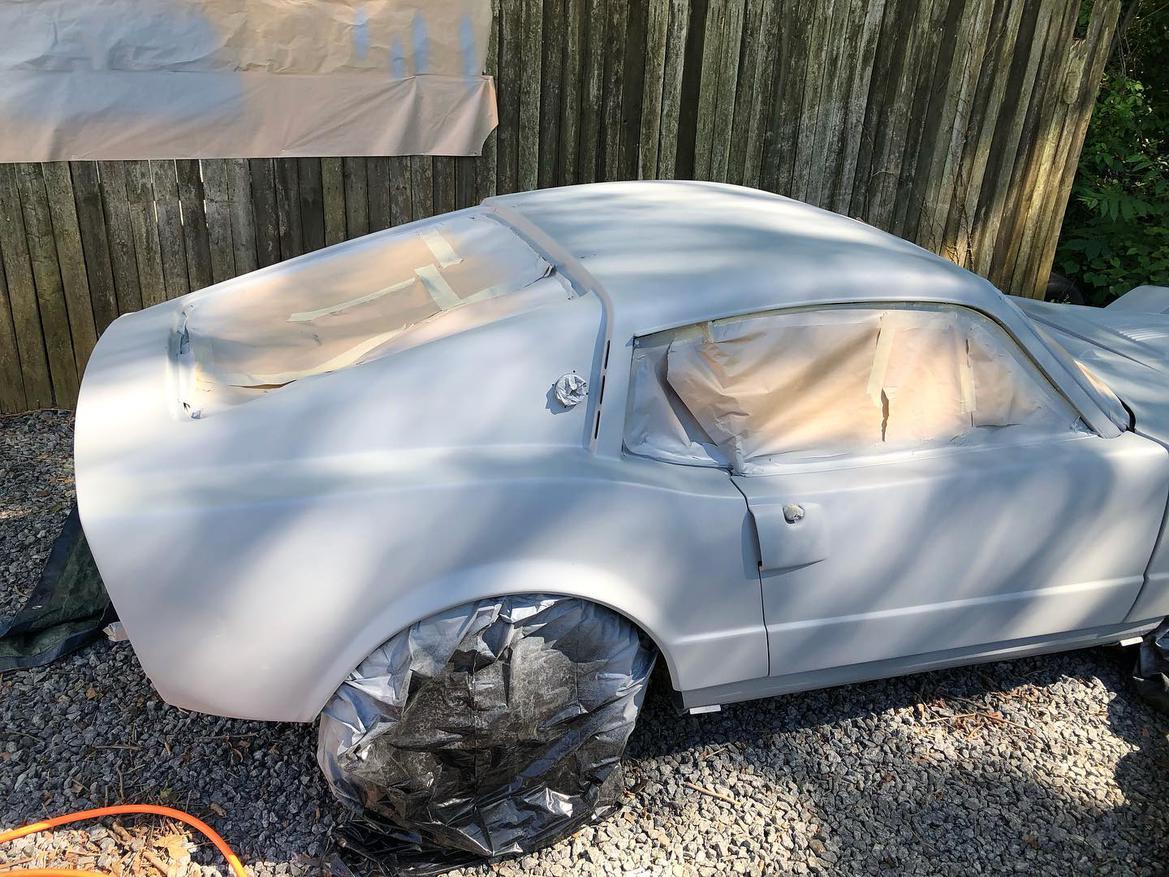 When it was time for color, I got heavy orange peel. I tried every adjustment I could, and it wouldn't smooth out. I hoped it would smooth out, but that didn't happen. I think the paint was just too thick, even though I mixed it per instructions. I did a test afterwards, and with more reducer it sprayed much better.
Now I'm starting to sand it down so I can lay a couple more coats of color. It seems to be smoothing out well with 400 grit, hopefully the next time will go better.