My neighbor dragged this old truck out of a barn and asked me if I could get it running again. My general knowledge about model T's are they have a funky ignition system and a bizarre set of controls. Otherwise I know next to nothing about these old cars.
My dad gave me a ride in a Model T coupe when I was about six or seven years old. I remember how I was fascinated with the old car and I have always wanted to drive one.
This particular T ran when parked several decades ago. The former owner started it every few years and at some point the car fell into decay and all hope was lost.
Let's take a look at how I'm going to kill my Memorial day weekend.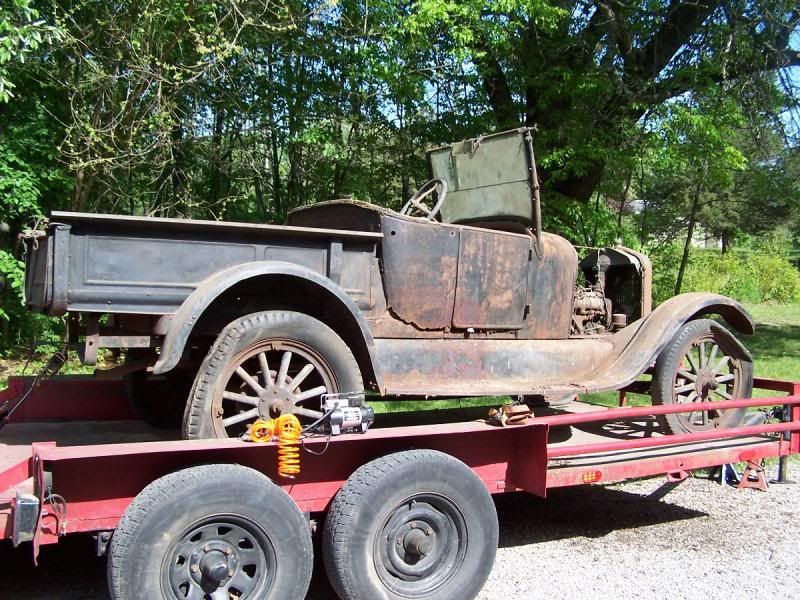 a rusty but solid old Ford.
A local company used this truck to haul bakery products many years ago.
Tires have seen better days....
The engine is complete and just needs some TLC.... The engine spins over freely with the hand crank, but breaking an arm isn't in my plan. I'll have a go at fixing the electric starter.
The interior is a bit rough, but the doors open and all the controls move.