I did NOT want to work on the Accord today for no reason that I can explain. I'm going to mess with the Miata.
I fabbed up this little guy. Fabbed being a very generous word. Those are magnets on the back.
It went behind the tombstone and holds my phone where I can see it when I'm trying to get somewhere. It works great. I should paint it.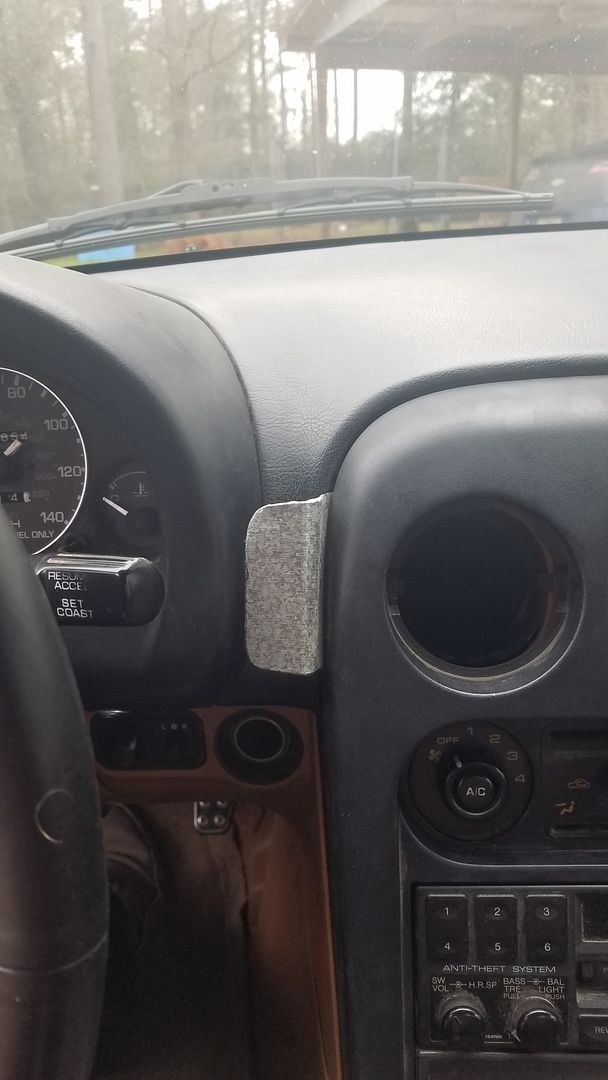 Cleaned stuff. Put the eyeballs back in. Put on the shift knob from bmw88rider. It feels nice. Thanks for that.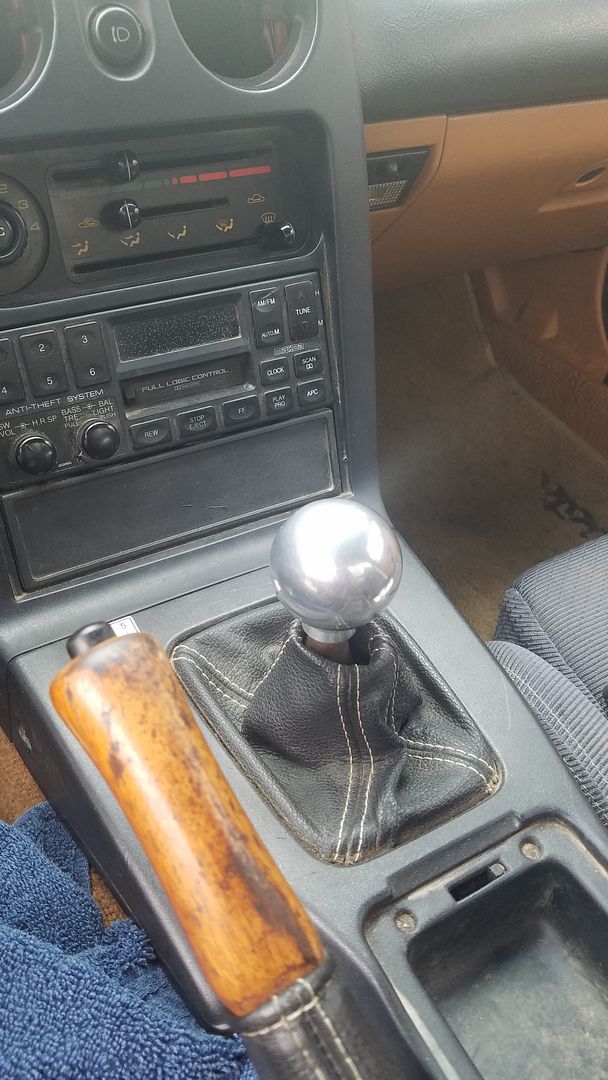 Then I tried, repeatedly, to order a roll bar. First I thought my phone was being a jerk by not getting signal in the yard. It does that. Mike at FM couldn't hear me very well and then the call dropped. Poop. Drove to the gas station. Call wouldn't go through. Drove to the gas station by the freeway. Call went though. Mike noted that their phone system was being moody. Then the call dropped. Couldn't connect for a few minutes but kept trying. Talked to Mike just long enough to ask him my questions, but not long enough to get answers or order the roll bar before it dropped again. Came home and sent an email. Maybe things will work better this afternoon?