Curmudgeon wrote: In reply to MKI_GT6: Checked out your build, that's pretty cool! That motor was on the short list for this project. I would recommend that you not try to adapt the Miata subframe in the rear, it's way big in every dimension compared to the GT6 stuff and would involve massive body surgery. That's why I am building another homebrew IRS like I put under the Abomination, my rotary Spitfire.
It is not nearly as bad as you would think. Miata wheel/tires are pretty tucked into the body. I don't have a great picture of of the Miata rear suspension and subframe from my old spit project(didn't complete and cut it up) but I can post the best I have: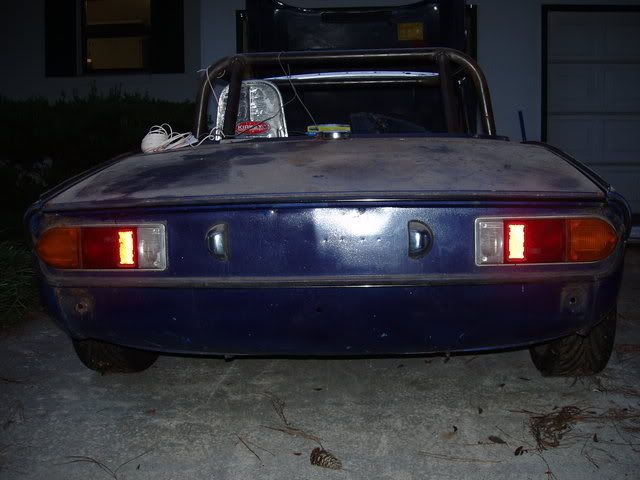 The tires are 195/45/14 on stock Daisies. At zero camber they only stuck out an inch or so on each side. Well within the range of an aggressive roll or tack on lip flare.
Here is the subframe in the spit frame. It could easily have been done with way smaller tubing and would end up looking more like what mudge did.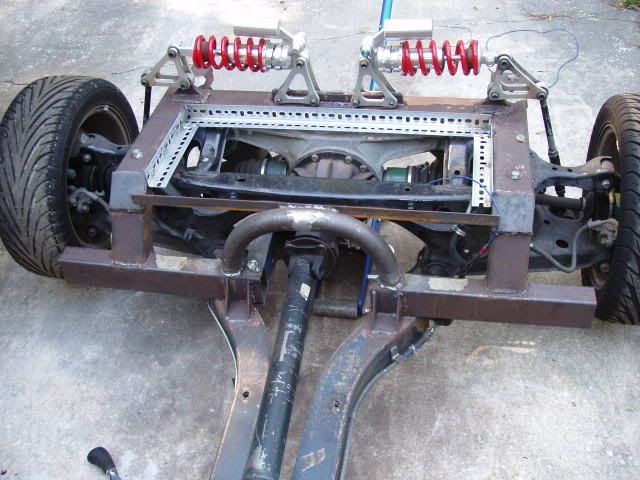 If I were to try again I would probably fab up A-arms and use a Ford diff.