I found this little thumper about ten summers ago. It had been ridden hard and put away wet. The magneto and flywheel were missing as well as all the plastics and seat. I almost didn't stop, but I have a soft spot for little Hondas. A quick check of the motor ID revealed this was a not a cookie cutter XR80 but a more desirable XR75.
Old Honda's are always worth more in parts than whole. This roached out bike had enough wrong with it that it was better off going to the slaughterhouse. The art making profit is to quickly and efficiently carve up the carcass and not to get involved with a project. Sometimes I break the rules and keep one for myself.
The missing parts were sourced from inventory and the frame and tank got a re-spray. The original color is R-23 Tahitian red, but in my little podunk town that paint code was as useless as the 'X' in Grand prix. Fortunately, Tahitian red translates to '69 dodge R4.
Once finished, the bike was used and abused, as all Hondas should. Years of faithful service including rain, snow, ice and nighttime riding took its toll and the bike was pushed aside and forgotten. Its been over four years since the bike last ran and I'm feeling like its time to get it going again.
the party is over...... after years of fun the engine fell silent and little Honda was temporarily forgotten
Things are not what they seem. What appears to be a dusty but well sorted vintage honda is actually a collection of carefully selected misfit parts. To the casual observer, nothing seems out of place, however on closer inspection... there is nothing short of chaos. We are look'n at two generations of XR, XL and I even dipped into the 70cc gene pool.
Bonding with the Honda ...again.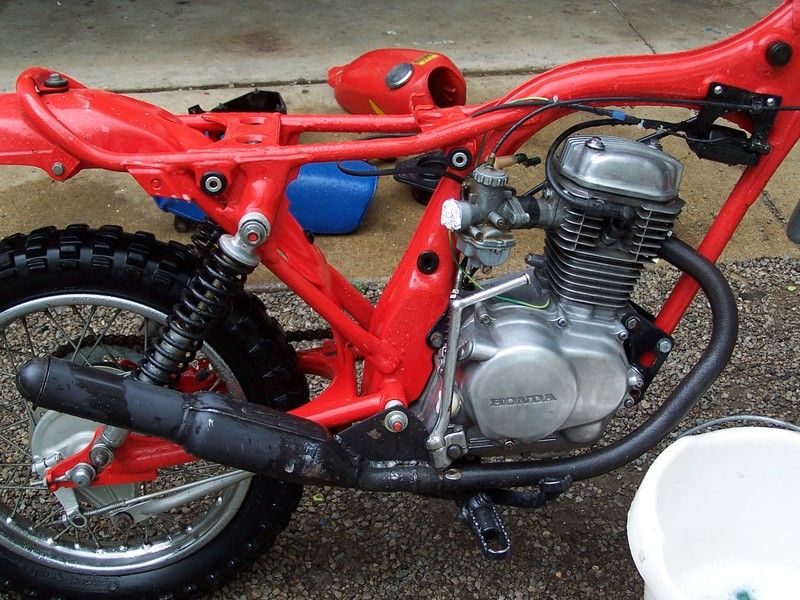 New exhausts are spendy, this exhaust was custom made from Yamaha bits and mystery metal. The system was tuned for sound and not performance.... which I guess is typical for the Honda crowd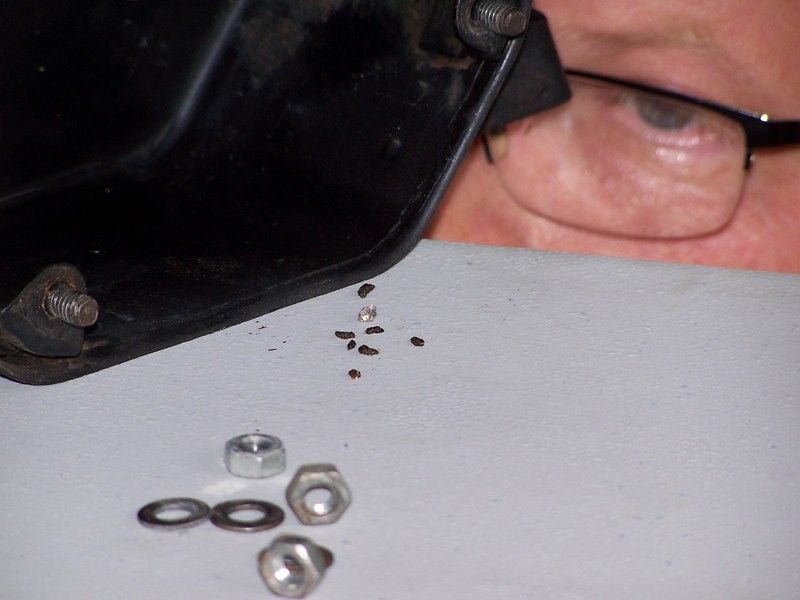 Mouse poop in the air box... but no nest? I have mixed feelings about this...Why would a mouse just take a crap and not build a condo? If I were a mouse, this Honda would be my crib... I would be like 'yo , get off my lawn....'. berkeleying mice don't know E36 M3.
A quick dusting of Armor All is the lazy way of making the bike look good.
Next up is the ignition....