They all said don't buy an incomplete Porsche. Buy the best you can afford...
So I got this one
It's a 1974 911S. How did I do?
Well, since it's missing a part or two I opted for the hotrod look.
Pre-73 body mods in both front and rear to delete those accordion style impact bumpers.
Front end
Added rear flares, but not TURBO size.
Slowly, I'll keep posting to catch you up on the progress. Here's a sneak peek of its current state.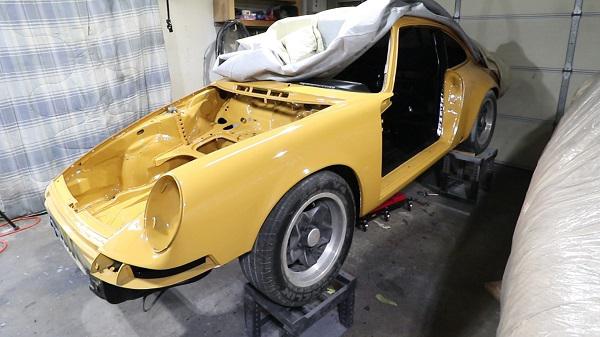 This week I just fixed a transaxle leak.
Cheers,
Tom