Well, I picked a 1964 Ford Falcon 289 Futura 3 on tree. It was my grandfather's, then my uncle's, and when he passed away he left it to me.
It was a chore to get it on the trailer. It had rained heavily, there were two other dead cars directly behind the Falcon that were in park, and we had the keys to nothing, Luckily, I have some good resilient friends, and we got it on the trailer. They were less than happy.
Before I had even left I had had several people stop and make outrageous offers. Sorry, not for sale.
Even at the car wash, a guy snuck up on me to ask about buying it and then went to my friends and asked them if it was for sale.
After we got it cleaned, we set in it's new temporary home.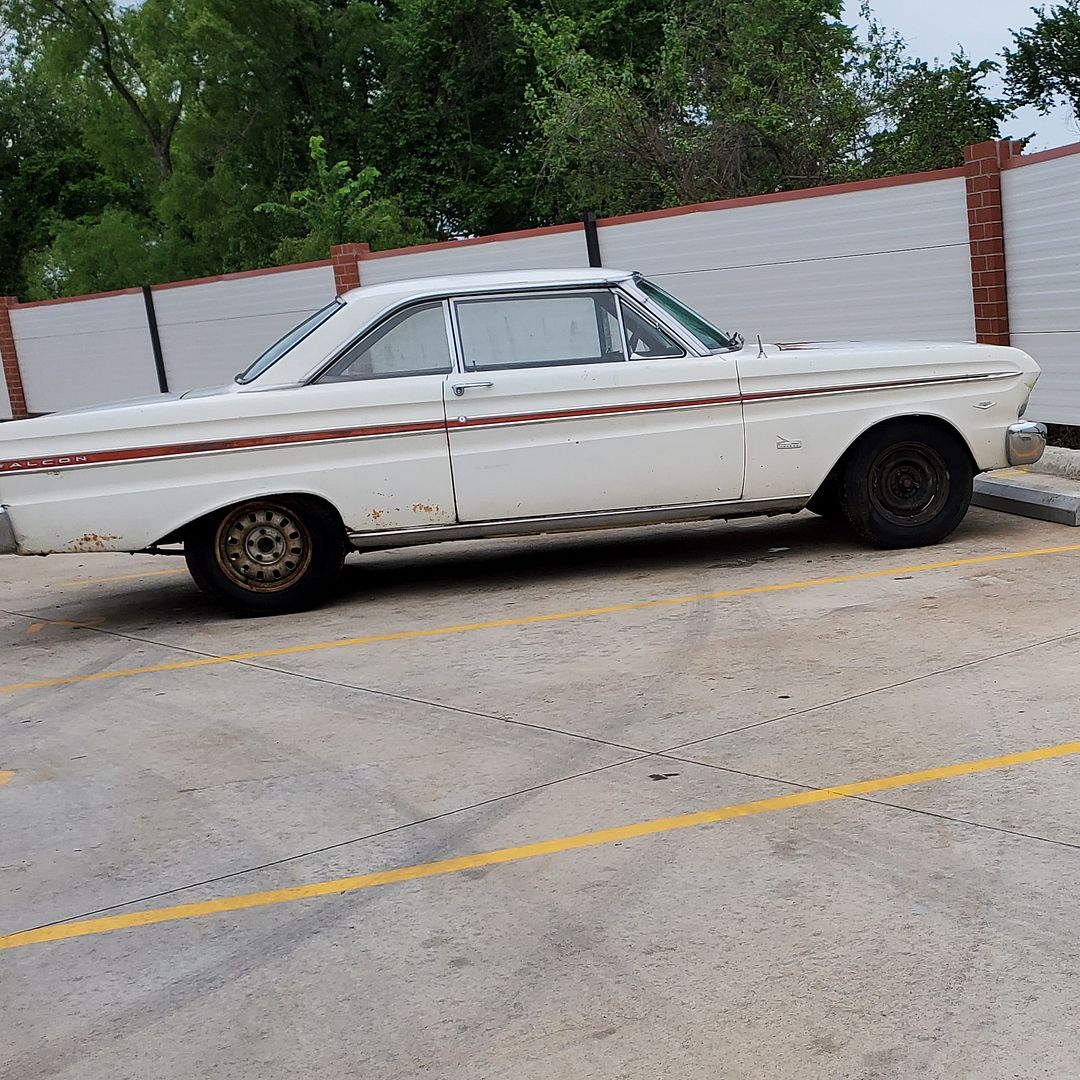 Plans are first to get some 15: wheels and new tires for it. Then fix the column shift as it's not engaging or disengaging gears. I was told the linkage has a problem by the transmission.
After that, I'd like to make a good driver. Upgrade the carb, intake manifold, headers, heads, five speed tranny, upgrade the rear end, shocks, springs. brakes.
So, if anyone had parts that would apply to my needs, I'd be happy to talk with you. What's the current budget upgrades for these cars. There's the Shelby front control arm modification. What's the route for disc brakes? Koni adjustables the way to go?
Thanks
John