I will jump around once again and move to the rear suspension. As Insight owners know that rear suspension on these cars suck. The travel is minimal and it has a tendency to hit the bump stops constantly. That is very true with my car because like the front, the rear springs were cut by the previous owner. They were literally doing nothing.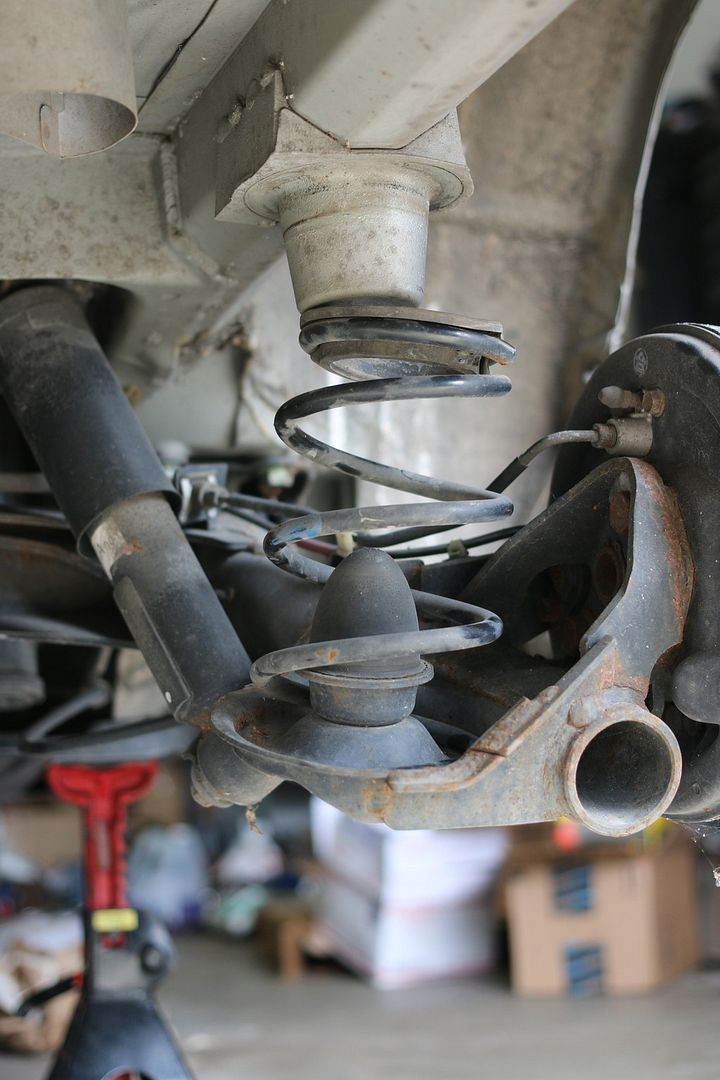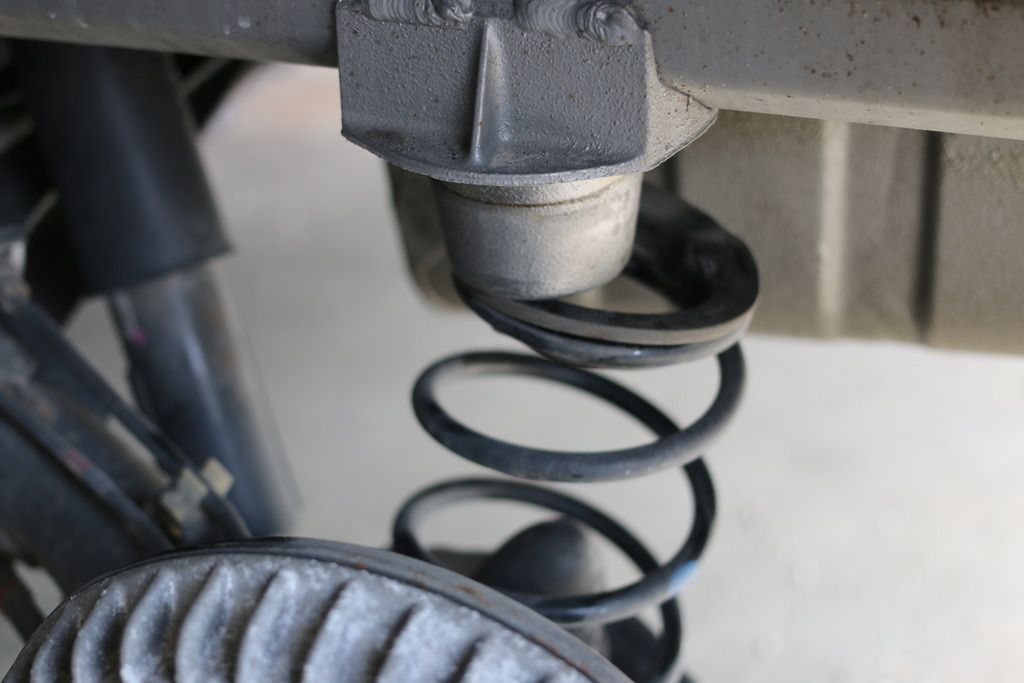 Here are stock springs next to the cut ones....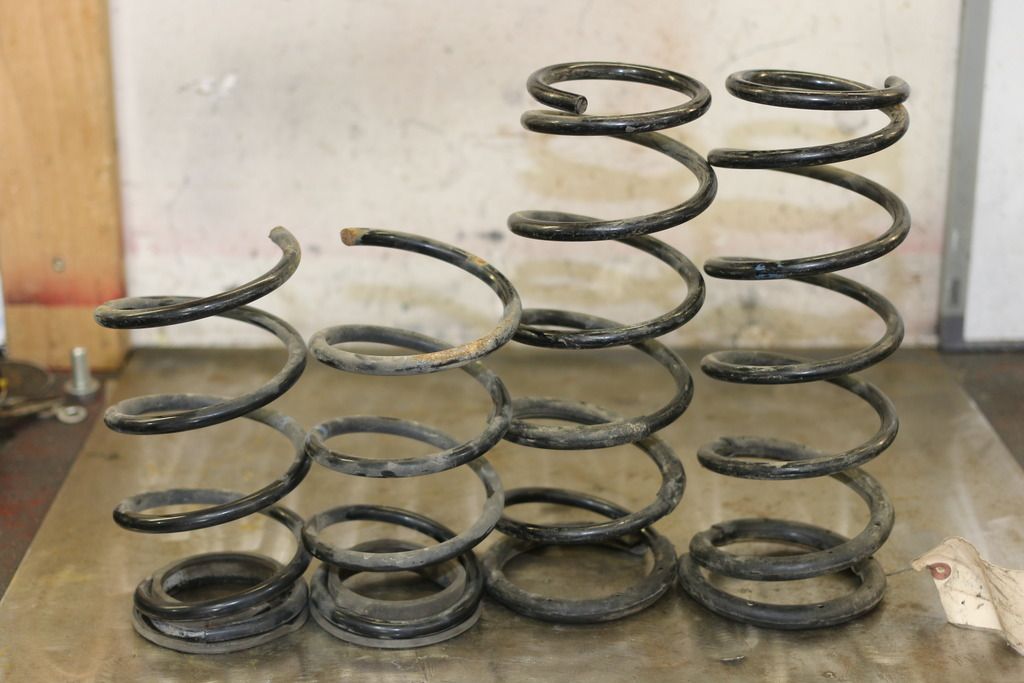 Thank you sketchy previous owner.
Along with the cut springs the shocks we blown and no longer being useful.
I needed new shocks and springs. I decided to go with GAZ shocks from the UK as they are one of the only people that make a performance shock for an Insight.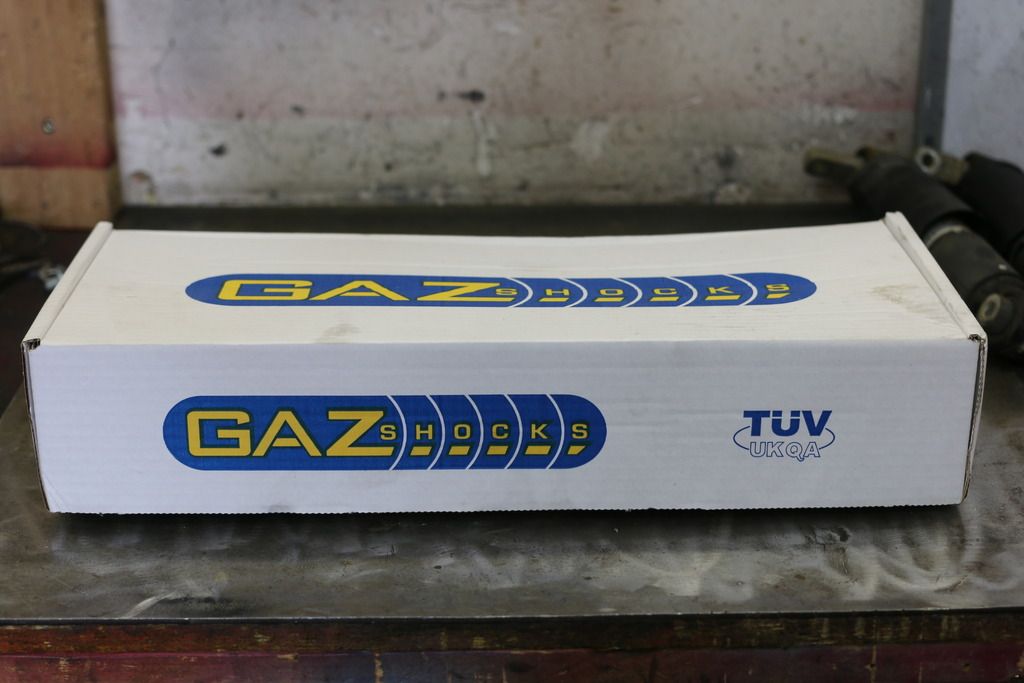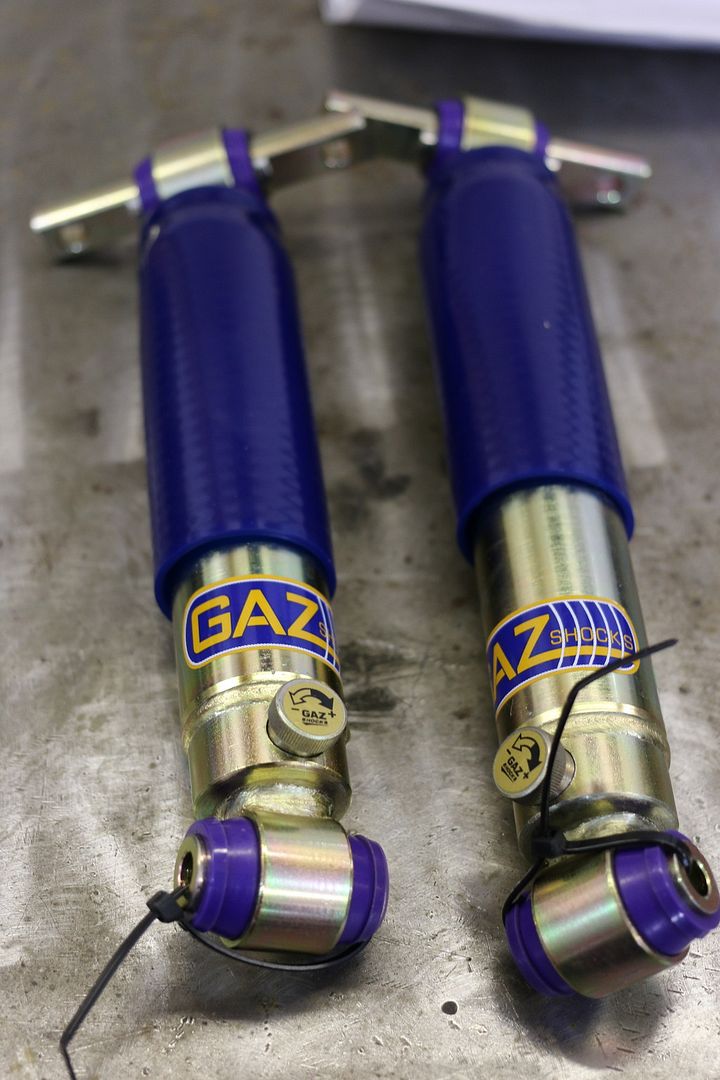 These shocks have adjustable compression damping which will help when I am trying to match the front for best performance. The quality on these looks very nice. These are simple units but the added control and poly bushings should help the Insight feel a little more sporty.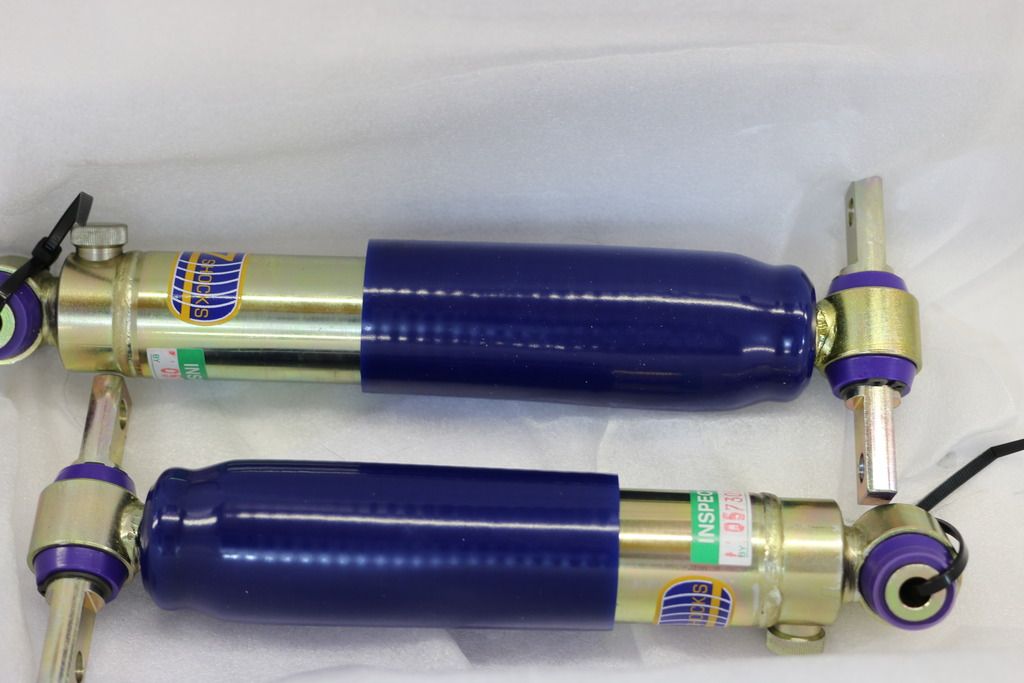 For the springs I decided to go with a custom spring made by a gentlemen named Scott on the Insight boards. He had a bunch of springs made that were similar to a Daewoo Matiz. These should be close to a 2.7K spring if I remember correctly. With the GAZ shocks this should stiffen up the rear a little and help keep the car off the bump stops.
Here are the custom springs next to the stock stuff and the cut spring that was in there.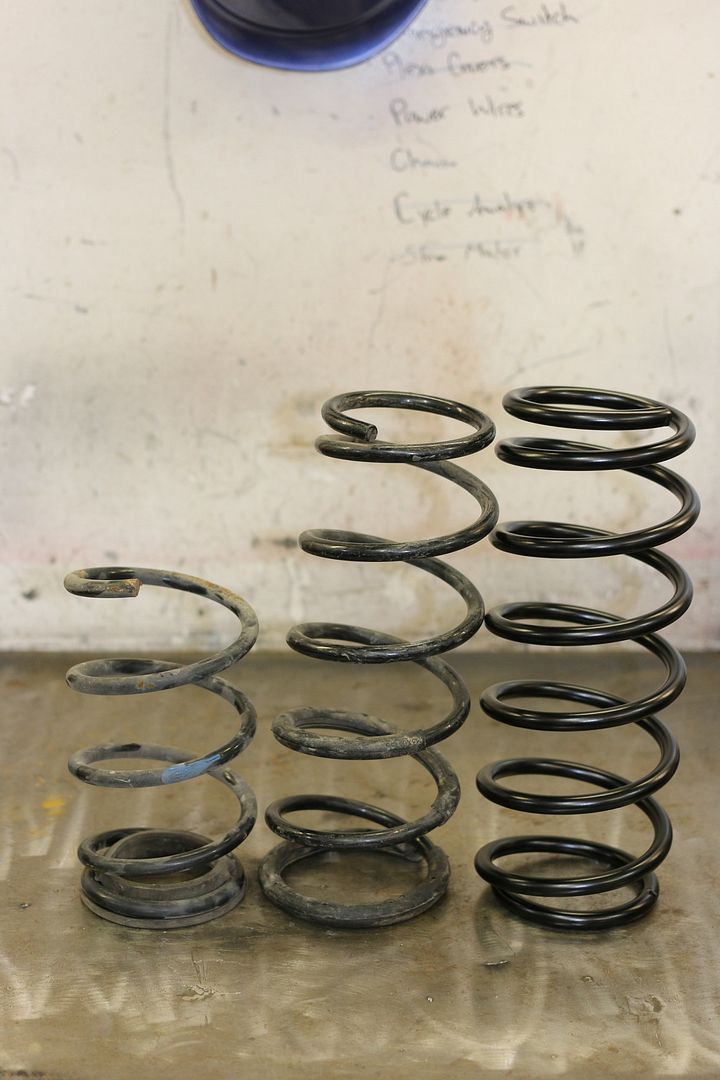 Its really easy to get all this stuff installed so here it is.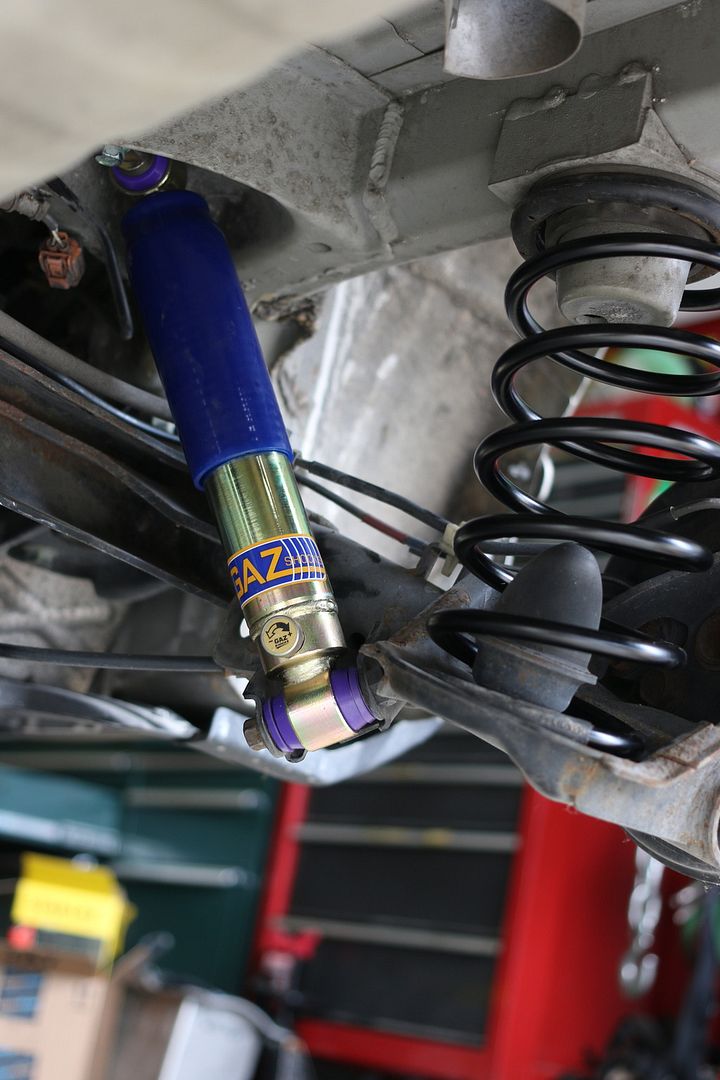 I have driven a bunch of stock Insights and I am excited to see how much this changes the car.